Experiencing all seasons in a walk on a south-eastern tip of the Cairngorms National Park.
I joined a group of friends for a hike in the northeast Agnus area. Starting in Glen Clova, one of the gates to the Cairngorms, it was sunny and warm. If it weren't for the brown colour covering the hills around, one would forget that it's just spring. But this changed as we began to gain elevation towards the Loch Brandy, our first goal.
While the trail from the valley is a solid, well-maintained path, it is quite exposed. As we got a bit higher, it felt like walking in a hand dryer. Nevertheless, we reached the loch shortly. Since most of its perimeter is covered by steep crags offering a wind shelter, we declared it a good picnic spot.
Later on, we climbed on the loch's east ridge, which offered some neat views on the glen and the loch below us...
..but also at the plateau in front of us, with a storm heading our way.
Sure enough, the nature of the place transformed rapidly within a moment.
As it turned out, it was a snowstorm. Following two pics are only a few minutes apart.
The storm lasted no more than 15 minutes, yet it was enough to dress up the surrounding environment into a white coat.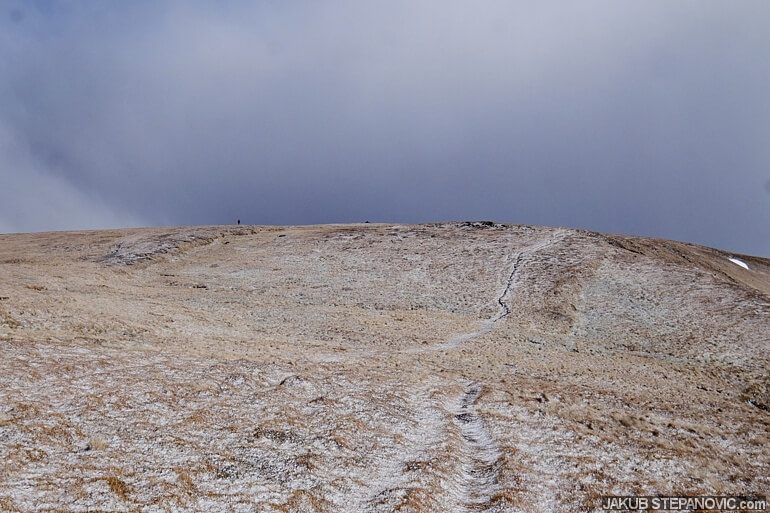 Once the storm was gone, it got quickly replaced with strong spring sunshine, which caused an instant meltdown and made progress on the plateau rather pleasant.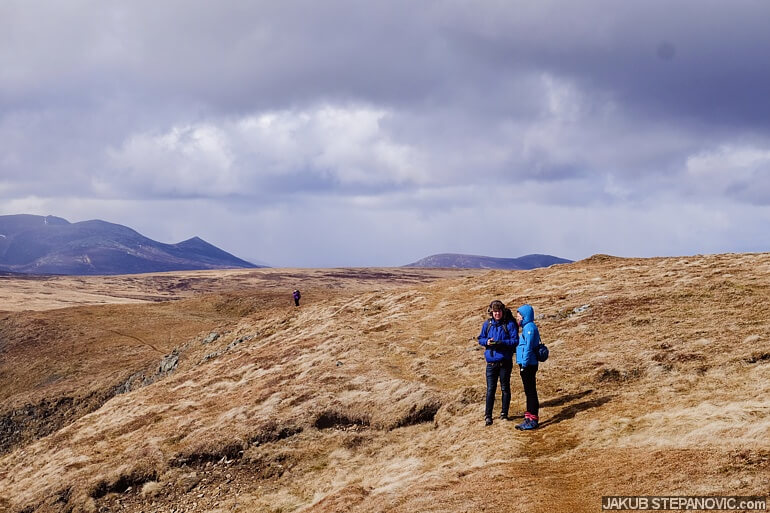 On the way, we crossed the Green Hill and eventually started our descent back to the valley near Loch Wharral.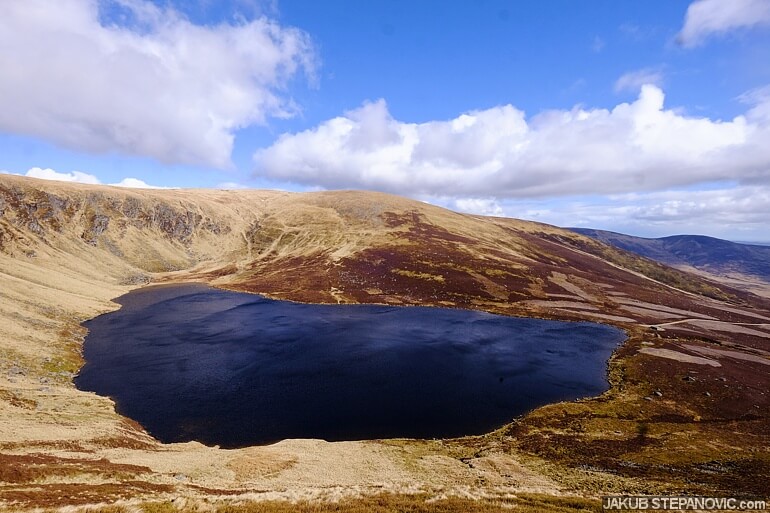 The path went smoothly until about halfway down, as we joined a road which supposed to lead us back to civilization. However, the road in question was not maintained for the last few years - in other words, there was no road anymore. Only old gates in a sheep pen left to serve as a reminder. But it was still easy to navigate, the weather was good, and so were the views.
Once back in the valley, we made it through a sparse birch forest...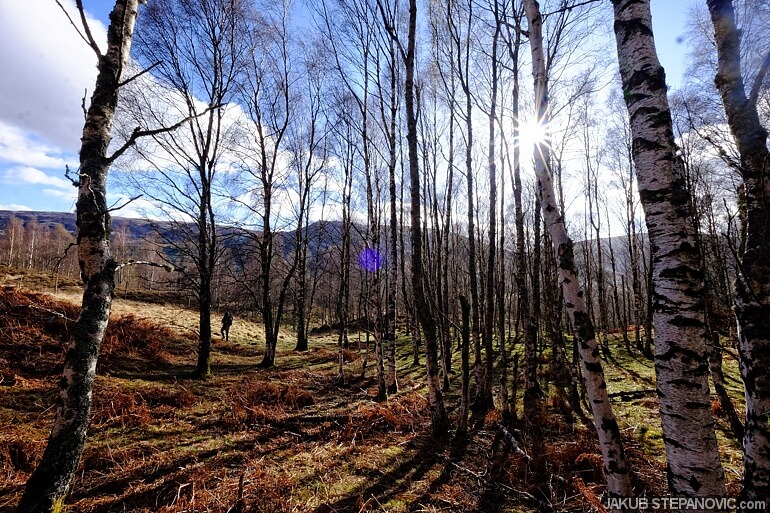 ..that led us to the road, just a brief stretch to the parking lot where we started.
---
See my previous posts about Scotland here.
Thanks for reading.