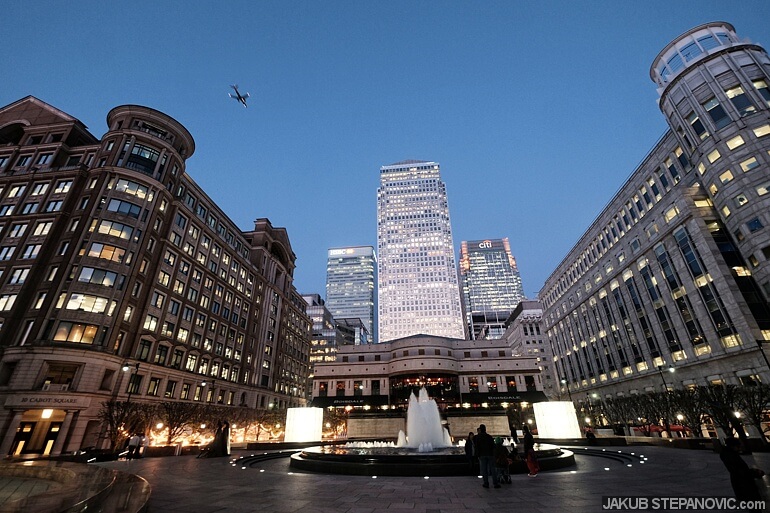 A short walk around the business district at the north tip of the Isle of Dogs
I wanted to do a bit of an exercise with my broken knee, and this area is well suitable as its entire infrastructure has step-free access. Anyway.
Starting under the One Canada Square..
I made my way towards the west side
..where I headed to see the Cabot Square. As I got there, I noticed a plane descending towards the London City airport. "It would make a picture more interesting," I thought, so I waited for the next in lane to grab the shot you can see at the top of this post. I've never used a tripod during my whole stay in London, and I love it. It's great to just be out, without lugging some heavy sticks and such. However, every once in a while, there's a moment where it would be helpful - such as here, as I took this shot. Still, it turned all right, I think.
This district has two train connections, the tube and the Docklands Light Railway. They both have interesting stations. The tube is where an old ship dock used to be..
And the DLR has an impressive single spanned roof.
It used to be a common feature on railway stations some hundred years ago, but it's quite rare to see it on modern developments. Here's a pic I took earlier, how it looks inside.
Then I just passed a couple more streets..
..and went home.
This post is a part of the London Walks series.