Two great European cities in a great road trip.
For me, they both have been "drive-thru" places I knew only from an interstate — that was something I wanted to change. And after two impulses put me on the road a week ago, I did. First, my mates invited me to Raihrad, a village in the Brno's suburbs, where they organized a tour of the local malt-house. Then, a week before the excursion, another friend of mine said, "I'll be in Vienna next week, stop by." Right on! Since Brno is not too far from Vienna, I thought, let's connect the two.
Two of the other folks also heading to the Raihrad meeting suggested going to Brno an evening before the event, an idea I liked a lot. So I met them the following Friday evening at Prague's main station, and we boarded a train to Brno together.
We arrived around 10 p.m., but instead of seeking some accommodation, we headed on an adventurous path. Bridges and rails led us to ladders and roofs; submerging us in a tangle of pipes, cables and wires, industrial veins of a formerly renowned facility.
Later, we ended in a local pub to discuss current topics, and then, at Saturday's dawn, we went to get some sleep. On the top of some scaffolding not too far away. It was great.
A few hours later, we got on a train to Raihrad. Arriving a bit in advance, we took a nap near the malt house before everyone else arrived at the main gate.
Then, an employee of the brewing business took us through the building and explained all the bits about how they convert barley into malt.
Scaling a few storeys, we were a door from the roof, from which grow two chimneys. It was a bonus of the meeting; the malthouse managers kindly allowed us to climb them:
We split after lunch, and I went back to Brno to stroll around in the daylight for a bit.
Besides many appealing streets, I found that the city had an annual celebration that day. It included concerts, fireworks, and public events such as "Traffic nostalgia." They put several historic vehicles of the public transportation network back into use, including a steam-powered city tram. What a timing coincidence; this was cool as heck.
Being in Brno, I got in touch with another friend who lives there, and we met in the late afternoon. We hadn't seen each other for ages, and it was fab to visit again.
It got dark in no time, but the day wasn't over yet.
I took a tram to a hill nearby to watch the fireworks celebration above Brno castle. Having no tripod, I just grabbed a few handheld pics and enjoyed the atmosphere.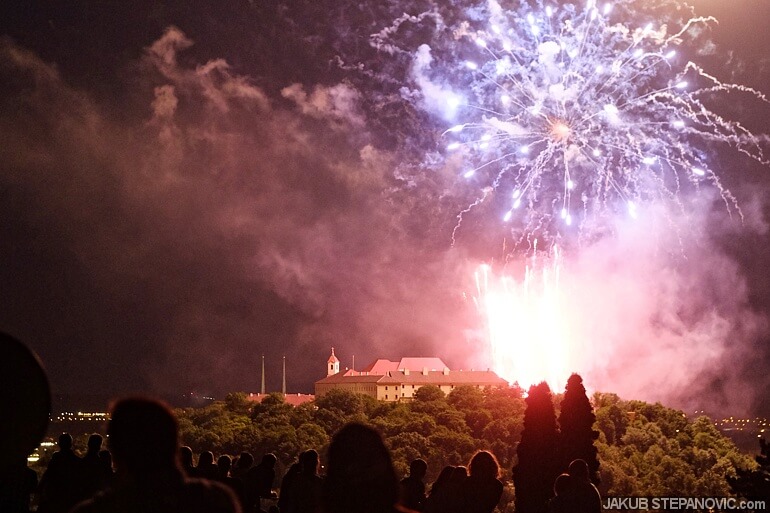 Brno happens to be home to many good people, and two of those I met at the malthouse meeting earlier kindly offered me a couch for the night. Moreover, they took me for a guided tour around downtown the next morning.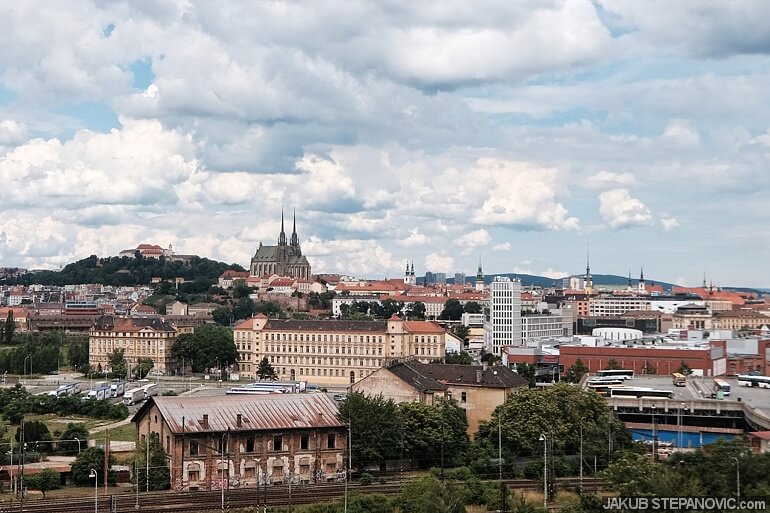 Besides the usual points of interest, we visited a soon-to-be-demolished old factory to see its rather fascinating interiors before they disappear from the earth's surface once for all.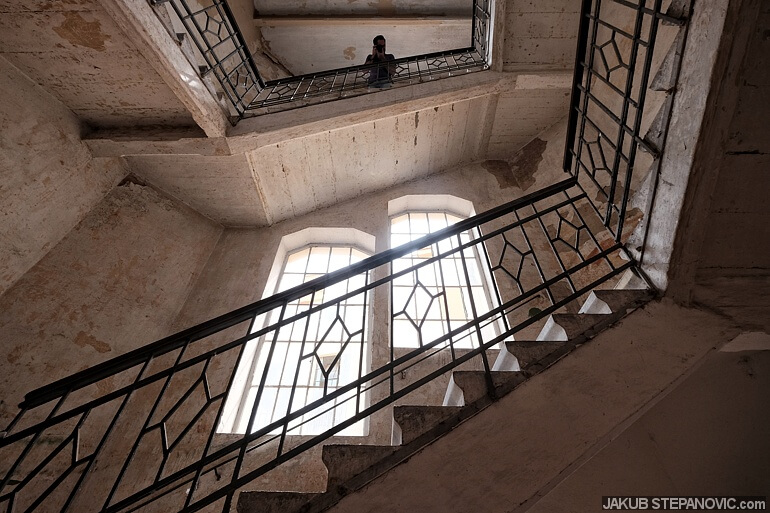 By lunchtime, I was on a train again, this time with the direction to Vienna.
---
The first impression of the city was great, as their train station looks fantastic... see yourself:
Then, I met my friends, checked into a hotel, and went to the Belvedere. It is a complex of baroque buildings that serve as a museum now.
At the time, there was an art exhibition "Klimt, Kupka, Picasso and others" — something we looked forward to seeing. Watching stunning pieces (like this) in person would be joy itself, but they were also well put together, making it one of the best shows I've seen in a while.
This marked off the to-do list, we headed into the city centre to witness the falling dusk.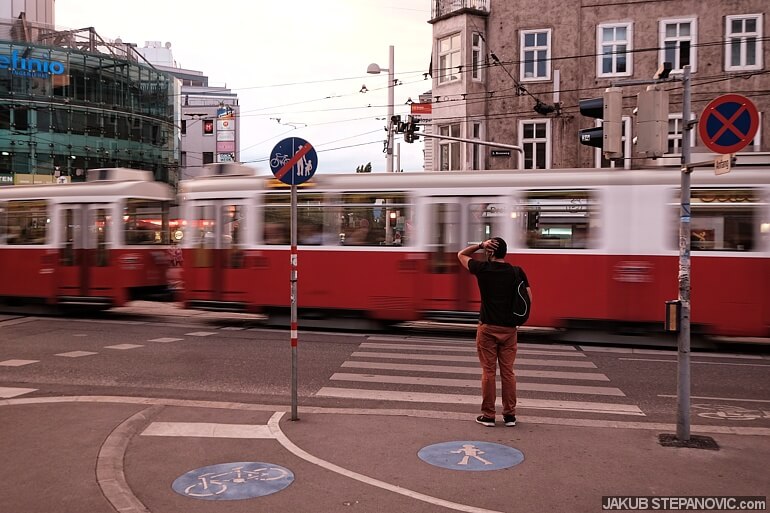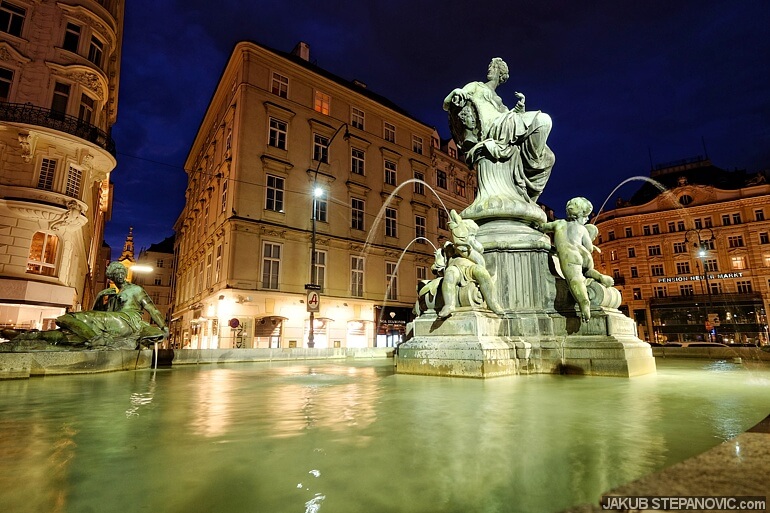 We got to the Stephansplatz, a square with the St. Stephen's Cathedral, already at night.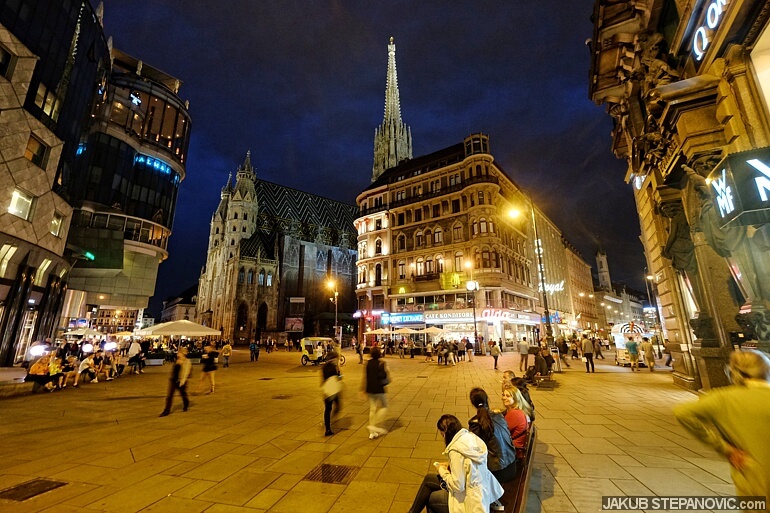 To my surprise, the famous cathedral was open. I forgot it's Sunday, so they had an evening mass going on, and we could enjoy the structure from the inside.
I hoped to keep exploring the downtown; however, when we stepped outside, we found out that the clouds brought a heavy storm. That encouraged us only to check out the local subway and get back to the hotel.
It was still pouring hard the following day, so we opted to see another gallery. The clouds began running out of the water by noon, allowing for some touristy outdoor points of interest. The view from St. Stephen's Cathedral tower, for example.
Then we roamed across the downtown...
...eventually arriving at Prater, a city quarter mostly known for the amusement park, which contains the Riesenrad, a 65-meters (212 ft) tall Ferris wheel from 1897.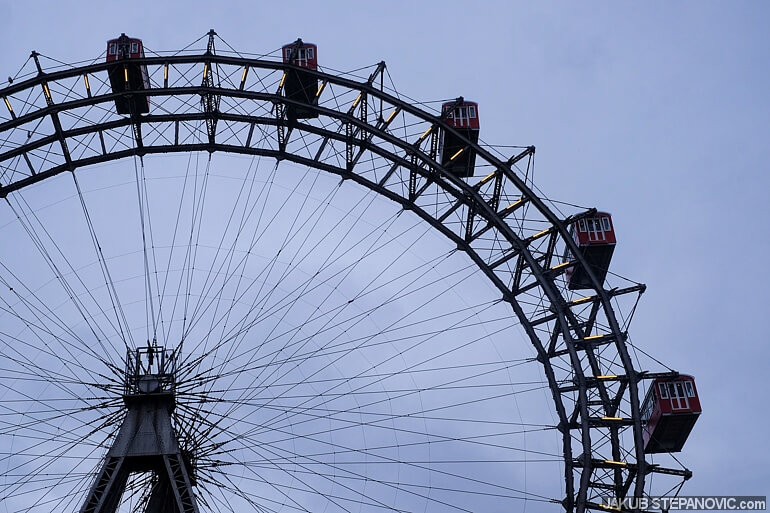 After London and Paris demolished their wheels, this one became the world's tallest in 1920 and held that status until 1985. It is still in use, so of course, we went for a spin.
After the ride, I thought to enjoy the nice, dark blue evening light, but after days of walking, my recently broken knee had enough, so I called it a day. But after a couple of hours, with the attitude of "I can always rest at home, better make the most of the location now," I did a tad more sightseeing.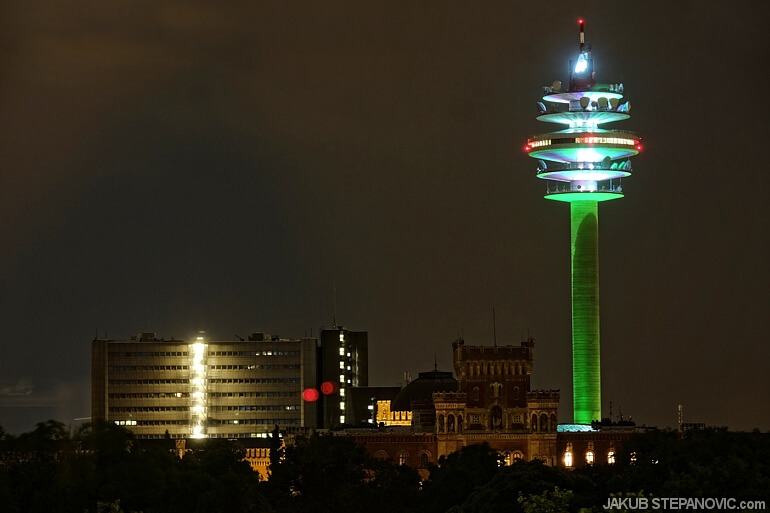 The next morning, as planned, I took off to explore the Donau City.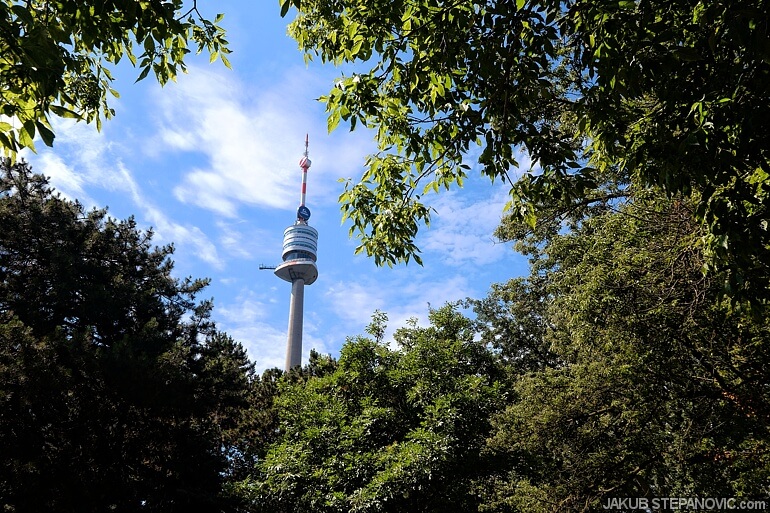 Sidewalks and hidden corridors took me towards the main reason I wanted to visit this place, and the last point of interest I had prepared for the city: the DC Tower 1...
...Three of its sides are pretty much the same as any other box-shaped skyscraper; however, the fourth one changes everything.
It is broken into 10 "folding" stripes that shatter the structure to provide tons of cool details.
I was looking for some unconventional way I could photograph it. Some angle I haven't seen anywhere, something new and fresh. Walking around, I noticed a small metal building nearby. It has a few tall windows that brought me an idea...reflection. Soon, I was sticking my camera towards the bottom of the window, looking for the best angle. This is what I got:
Satisfied, I left the city and went home. Thanks for reading!
---
If you enjoyed this article, you can browse my Blog Archives for more similar posts.