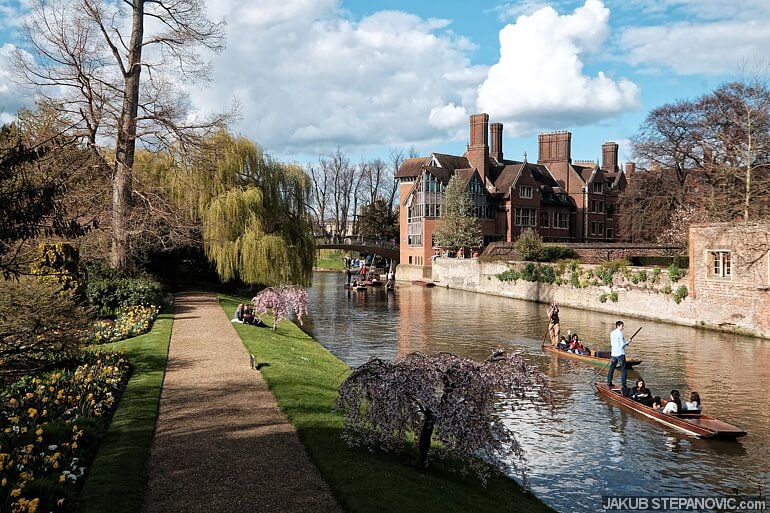 It's no secret that I enjoy exploring new places, so I opted to see the university city on the river Cam a few weeks ago.
Although the history of the place goes as far as the Bronze Age, the town earned a significant role in 1209 after the university was established. But it wasn't until the 20th century that it gained a city charter. During that period also occurred the biggest population growth and nowadays it has around 125,000 residents, 1/5 of which are students. The city has a small but vibrant downtown; that's where I started my journey.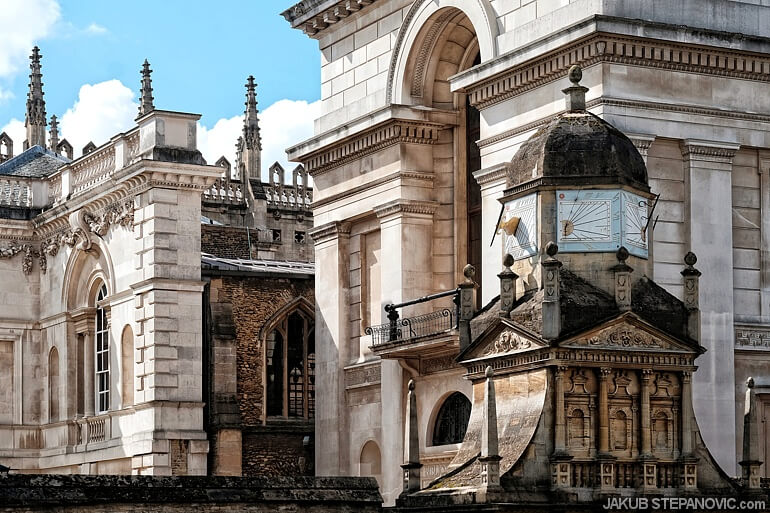 The main streets were packed with neat structures, but a bit overcrowded for my taste. So, I left to explore some of the city's side alleys...
..and soon I started enjoying individual colleges.
At St John's College, I spent more time - it offers a large variety of cool scenes to look at..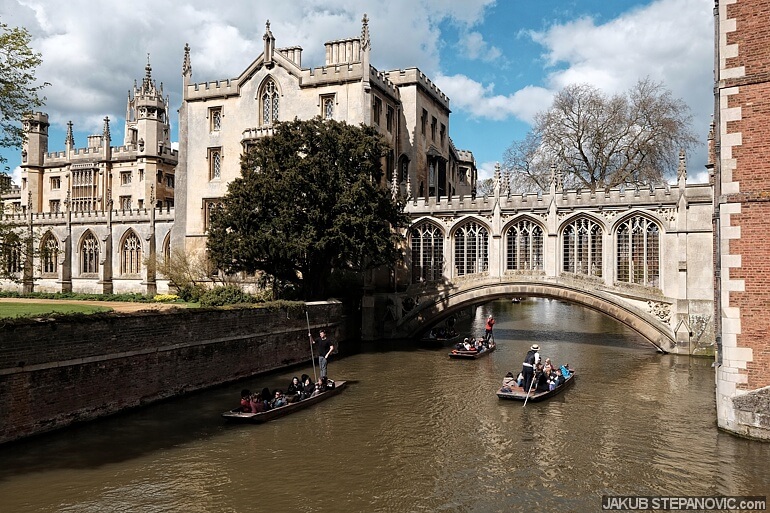 Besides the exteriors, interiors as well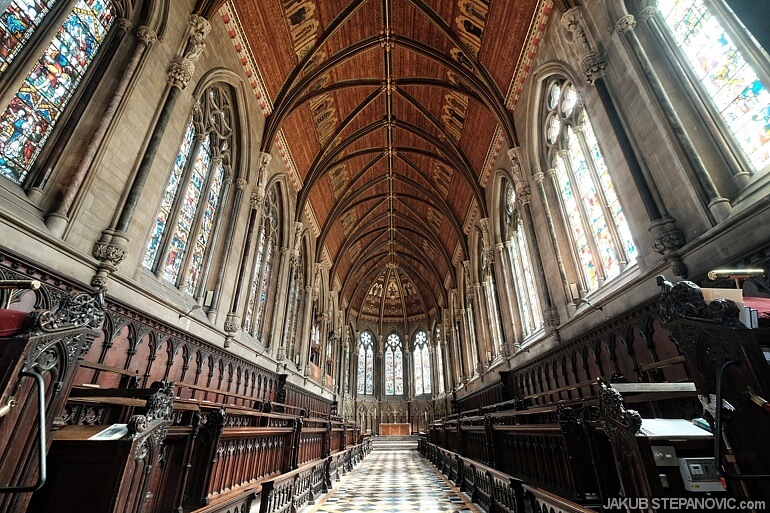 A pleasant surprise to me was that the campus also has an interesting complex of buildings from the early 1960s...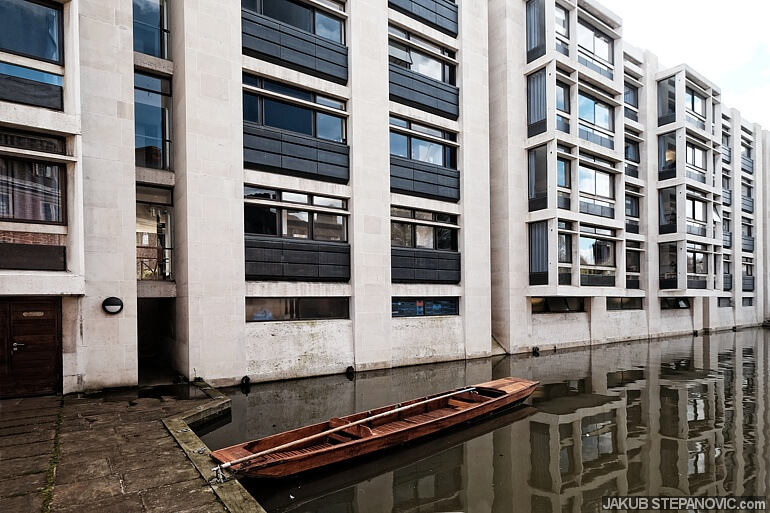 ...full of bold details and remarkable corners to discover.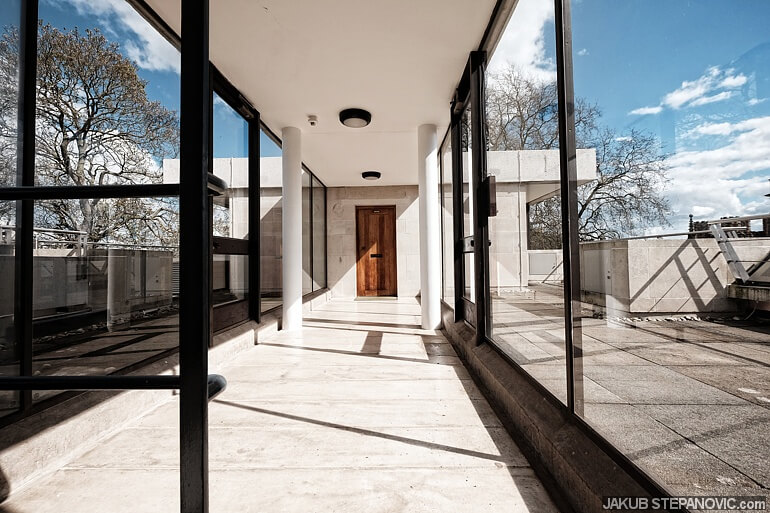 Later I found out that this architectural trend can be seen across the city. Accommodation in Christ's College, for example.
or Radcliffe Court in the downtown.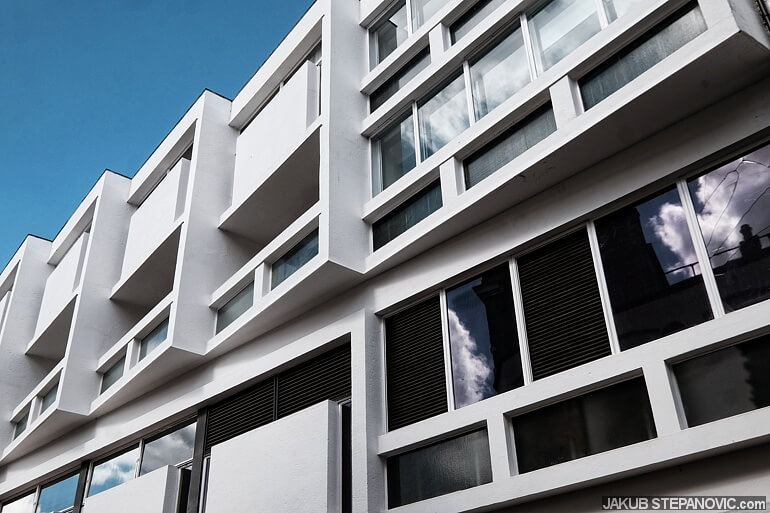 I kept going around and enjoyed early spring.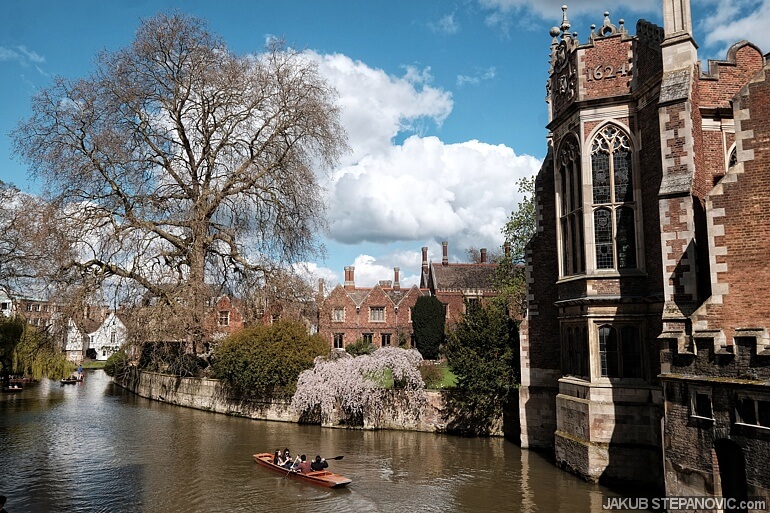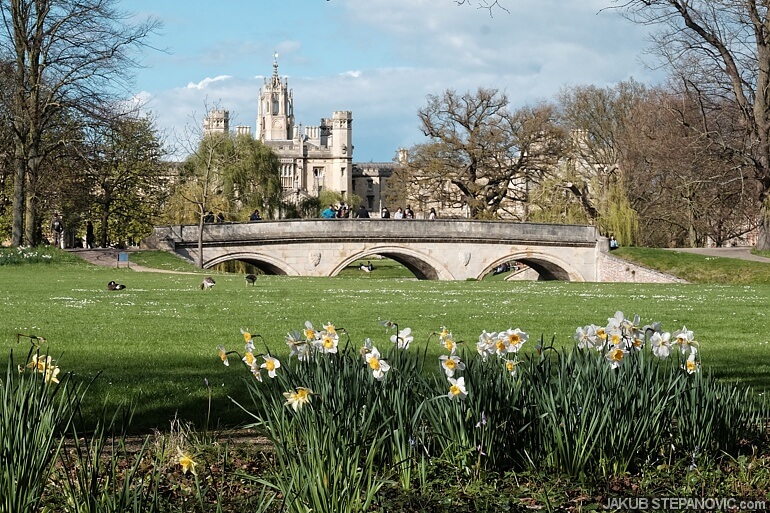 ---
if you enjoyed the article, you might also enjoy my other posts about England, such as..:
Alternatively, visit my Blog Archives for other places and topics. Thanks for reading!