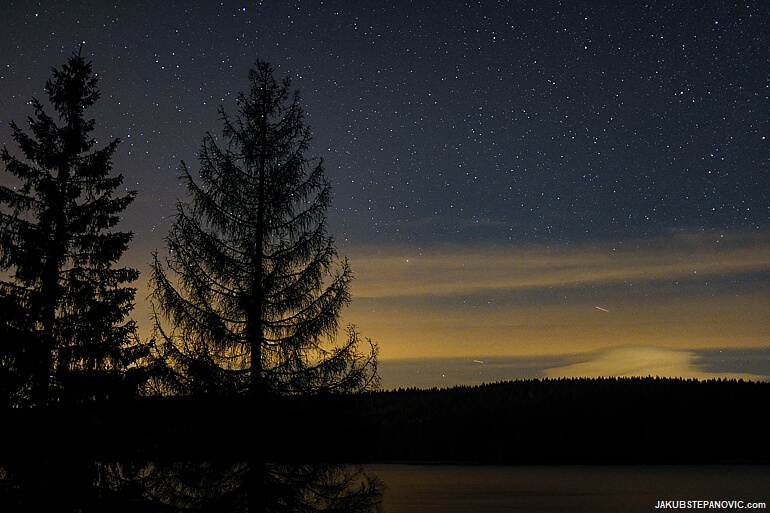 Observing Halloween a bit differently.
The days are short again, and as it's been a pattern, the physical darkness tries to creep its way into one's thoughts. Dropping temperatures urge me to stay inside in comfort and perhaps to finally clean that miserable wardrobe that's been haunting me since I changed summer clothes for the winter ones. Nooo! Suddenly, I get a text that just in time dedicated to remembering the dead, the northern lights might be visible at night. Is that a plan? It better be. Make it. Let's get a reminder that darkness doesn't have to be negative!
Inside the forests of the Jizera Mountains is a dark-sky preserve. Off we go that way.
The road is free from any other humans, but occasionally, a set of eyes reflect our lights, pierces the shadows like two torches and hints that the deep woods are full of beasts.
The sky opens as we enter a meadow. The air is fresh, but it aids the visibility; that's the freshness I needed. The northern lights look different, but I don't think I've ever seen so many shooting stars at once. Some are short and dim, others long and bright.
Cosmic fireworks. So many things out there; it is mind-blowing.
---
If you liked this article, you can find my other posts in my Blog Archives. Thanks for reading!
Published by: Jakub Stepanovic in Stories