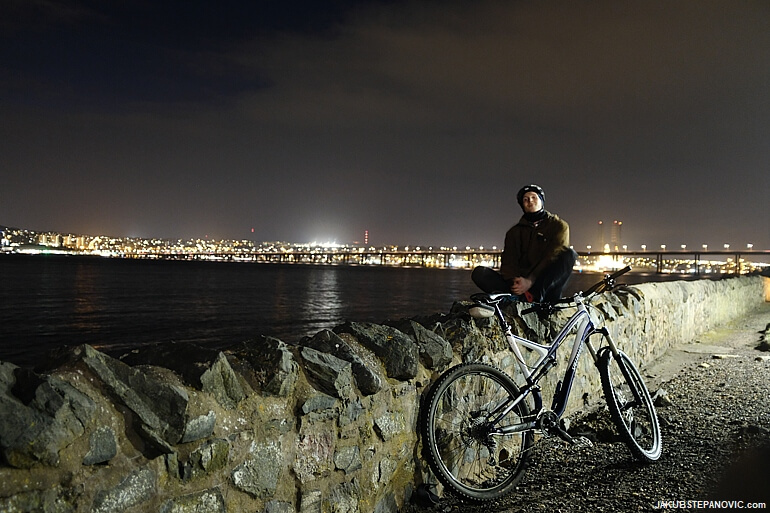 Heading out into the dark, to escape personal darkness.
Lately, I've been going through some struggles, and going out into the night always seems to help. It made me thinking about this phenomenon, and so I decided to write what do I appreciate about it:
Night is refreshing. No matter how many times you've seen a location during the daytime, a night will bring a contrast. The air will be fresh, and it will smell, feel and look differently.
Time flows differently. There aren't all the crowds commuting, there are no tourists wandering about, the place isn't as in a rush as per usual. The streets are empty. This results in the environment being quieter - neat to relax, and also to enjoy the otherwise hidden layers of sounds around.
Night is colorful. One of the refreshing, exciting bits - Due to the artificial lighting, every surface that would be pale under the sunshine turn into a palette of saturated shades.
Big cities in particular benefit from this case, like Shanghai above. But even when you are out in the countryside, night looks pretty.
You won't see things. All the litter that'd be visible at the daytime is hidden, which is nice. But it isn't just the junk; sometimes you won't see much in general. This brings mysteriousness, which is also satisfying. Einstein said that the mysterious is the most beautiful thing we can experience. And he was onto something, for sure.
You won't be seen. Good for introvert souls, but perhaps more importantly, it allows having a look around some beautiful places that could be questioned during the daytime.
---
I've been getting out at night to find a sense of inner peace for a while now; about a decade, actually. Following pic is from early 2010:
No matter where I'd be living, the night always had a place in my heart. Whether in Europe...
...Asia...
...or America..
Even when I lived in my car, sometimes I'd just leave the trusty parking lot next to a swimming pool, my usual address, and drove away to spend the night in the middle of nowhere.
---
Enjoying the night is grand to do on your own.
...but it is even better with like-minded people: