A collection of modern, massive, and addictive skylines of the world's biggest city I've seen.
During the day, Shanghai is mostly hidden behind the Great Wall Smog of China.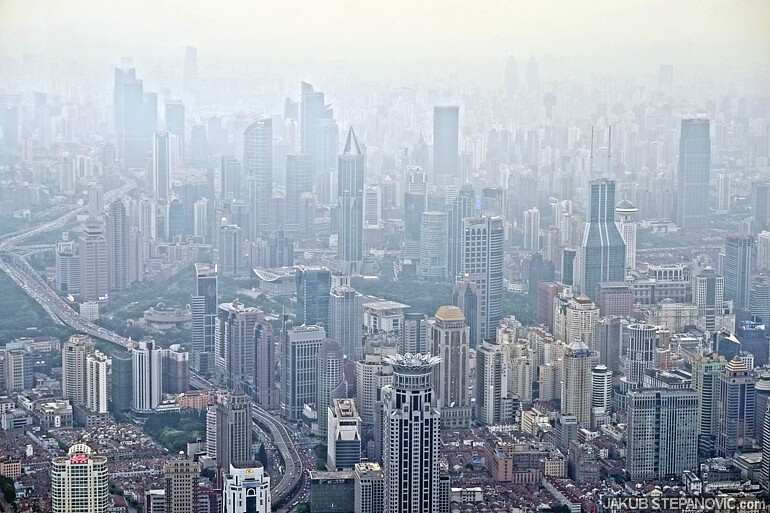 That said, the best is to wait for the sun to set..
..once the daylight is replaced with billions of artificial lamps, it suddenly became one of the most colorful cities I've seen.
The scale is beyond words.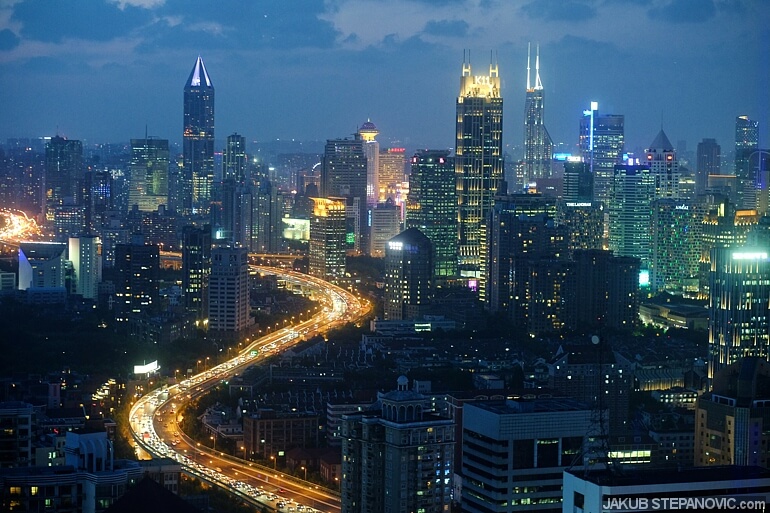 ..because of that, it offers tons of places with great views. But the most prominent place is clear: the tallest observation deck on the planet, located on the top of the Shanghai Tower:
I witnessed that Shanghai can put some nice sunsets..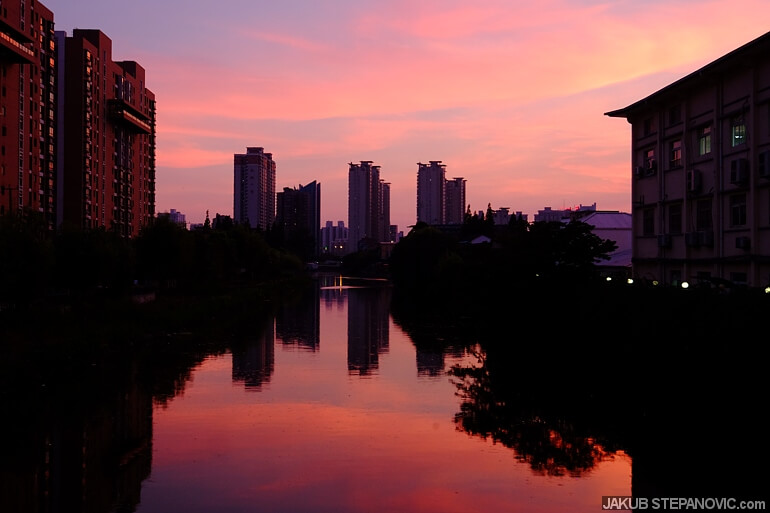 ..so I wanted to witness these colors from the top of the tower. I waited more than a month for good weather, and one day, when the forecast said that the visibility is the best in ages, I went for it. Unfortunately, the smog layer was still too thick...
..but nevertheless, what a sight! All the 200, 300m tall buildings suddenly seem like models. Not many places around the globe offer such an experience.
However, I have to say that my favorite views were from elsewhere, as you could actually see the downtown towers soaring to the sky. Like this:
While I lived there, the city offered different atmospheres. anything from warm, welcoming..
..to dark and grim.
I enjoyed both. And later on, I even saw the sunset I wanted. From the ground level, but still - it's rare as winning a lottery.
Aye, the ground has the views, too...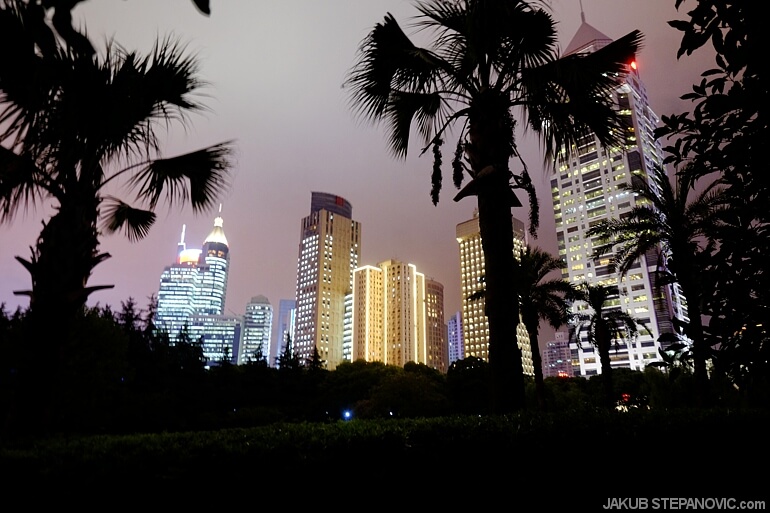 But... well.. with the mentioned number of skyscrapers around, one just can't resist.
---
---
If you liked this post, you might also enjoy my previous articles about Shanghai, or check out other collections of urban landscapes, like:
Alternatively, visit my Blog Archives for more categories and topics. Thanks for reading!