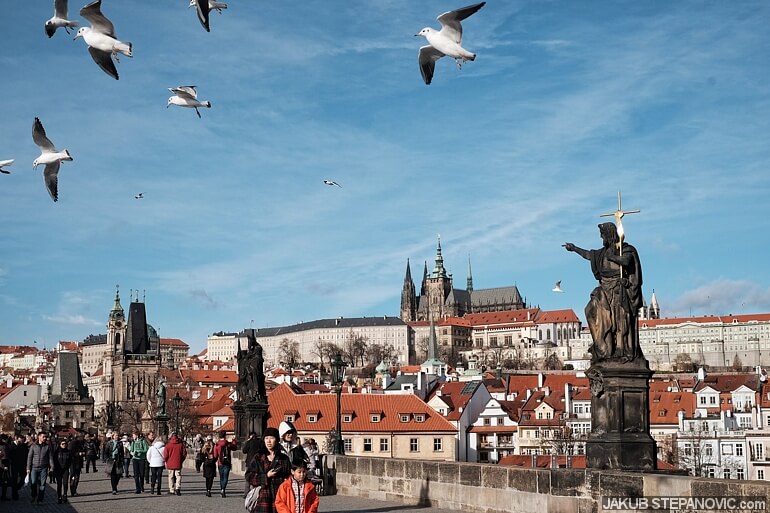 During a nice early-spring day, I grabbed my camera and took a walk through Prague. Here's what I saw.
First, I opted to visit the Zizkov transmission tower. It has an observation deck that I've never been to, so that was something to fix. But instead of riding the tube to the tower, I started the journey a couple of subway stations earlier and walked the rest. I didn't have a specific route to follow, as it's good to stroll anywhere in Prague.
Suddenly, the tower was in sight.
With its height of 216m (709ft), it's sticking out of the refined cityscape like a needle. Because of that, people weren't too thrilled when it was finished (1992). When Eiffel proposed his tower in Paris, he also received scolding at first. Anyway, I got there soon.
The bottom section is a restaurant and a one-room hotel (rates start at $600pn.) The top one with the white "windows" is fitted with transmitting technology. And in the middle, at 93m (305ft), is an observation deck offering extensive views on the city. That's where I went.
It was around 9 a.m. on a weekday, and I had the whole thing just for myself.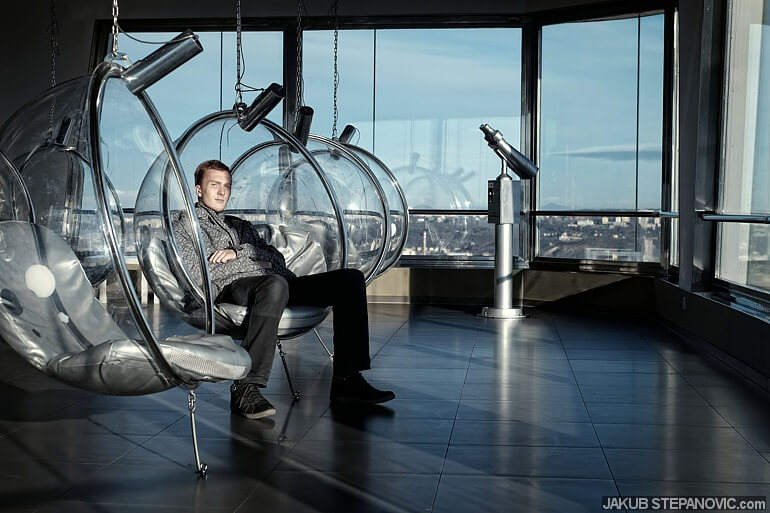 Some moments later, I took a few more pics of the tower's high-tech architecture..
..and went towards the city center.
This is the National Museum, built in the late 19 century.
Note the massive traffic jam. It was because about two hundred taxi drivers blocked with their cars four out of six lanes of the major thoroughfare as a protest strike.
I get it; they don't like some government's ruling. Many people don't. But the cab drivers decided to spew their frustration in a fashion that ruined the day for thousands of individuals who had nothing to do with their misery. When I was there, an ambulance was trying to make it through this mess, and it took over good 15 minutes. Someone could have died because of their action; yet, those taxi operators felt like heroes against the system — utter nonsense.
I wasn't to solve this, so I continued making my way towards the Vltava river..
..which I reached soon
Once I reached the river, the sun was behind clouds, and as I haven't slept much last night, I got quite tired. So I went to a park located on one of the islands on the river and did the same thing as in Kelvingrove Park in Glasgow: I took a quick nap. When I woke up, I was well-rested, and the sun was back in the game too. Great.
From here, I crossed the river...
..to the extensive complex of gardens on the Petrin hill.
On the summit of Petrin is another observation tower.
While here, I couldn't resist and went up.
While this isn't as tall as the Zizkov tower, since it sits on a hill and is just across the castle, the views are awesome.
Also, a side note: the tickets for both of the towers I visited today cost less than a half of one adult entry to the Empire State Building's viewing platform.
Besides the tower, Petrin also has an observatory..
..where I met with a friend who happens to work there. After a tour of some cool telescopes and stuff, I went back towards the river again. The light was beautiful.
Then I walked to Letna, another hill overlooking the river. While there isn't any tower up there, the views are still well worthy.
Instead of a tower, the hill is topped with a functional metronome, 25m (82ft) tall.
There, I met some other friends of mine, and went by the castle later.
..to get more neat views.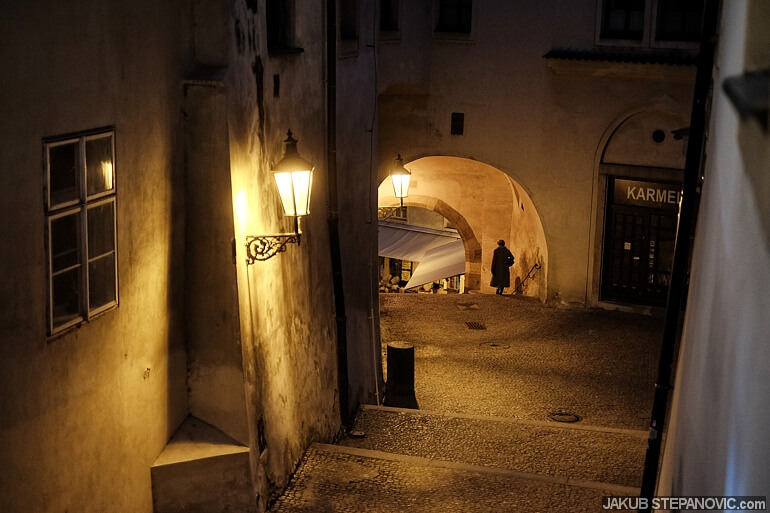 Once the sun was gone, I met with my friends again and together we went to explore some dark but interesting corners of an old industrial area.
Not too bad for one day, I think.
So, you know. If you've ever thought about visiting Prague, all I can say is: "Do it!"
---
If you liked these photos of Prague, you can check out my other posts about the city.
Thanks for reading.