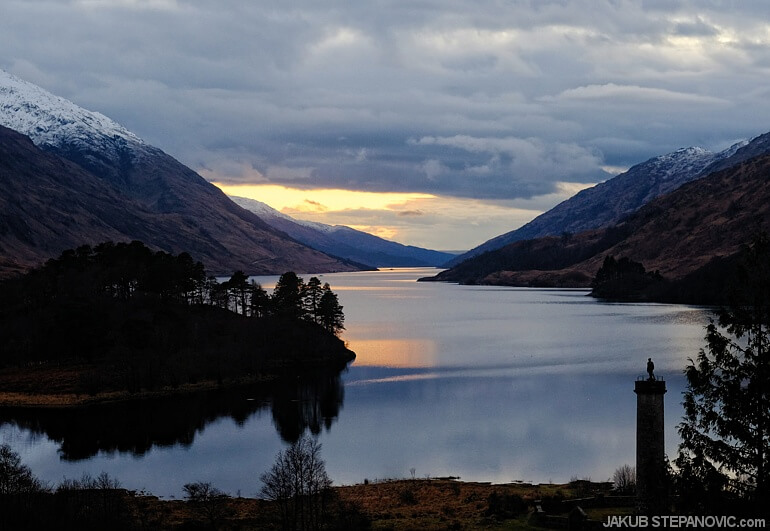 A collection of unsorted pics I took over last few months with some words to go along.
Those few months have been a roller coaster of experiences and a season of learning new stuff. Speaking of seasons...
Now, I liked Scotland since my first visit, but it grows on me every day. The picture atop the article needs no further description; it is beautiful here.
That said, I am trying to make the most of it and travel as much as I can. The beginning of this year wasn't different, so I got to see some neat spots. (yey!)
I got around by train...
..by car...
...and by plane. As a person on a budget, I rather repack my carry-on three times than pay extras for checked baggage. To fill every possible space within my backpack, I stacked a harddrive case with chocolate, vitamins, and some chewing gum.
Well, and I learned that, apparently, this combination looks on those airport scanners as a lethal explosive. Aged a million years before they let me go, just because of that case. Stupid! But in the end, it's all good when you reach scenes like..
---
Yep, I like it here. This brings me to a thing that I worked on over the last months: an interactive installation, "Journey to Scotland."
To pull it all together, I spend a lot of time learning about creating and modulating sound waves. Fun stuff!
I
spend several nights fiddling with technology. Which is fine until it turns its back on you...
Long story short, it happened that I learned how to replace the display on a tablet.
---
Then I've organized a few trips for friends, and got to shoot a few events. That was nice too.
---
---
If you enjoyed this post, you might also like my other season collections. thanks for reading!