An installation reflecting the stability of a constant change.
The term describes the shift between states of matter, a change commonly seen in nature and technology. The artwork is executed as four wall-mounted frames — three of which display light arrows, each in a different element. Stable led lights shine through a solid acrylic sheet, pulsing laser beams are visible thanks to evaporating liquid, and an evolving projection transmits through the air.
Both light and arrows are a common navigational aid, universally used regardless of languages. The arrows point the visitors (literally) the right way, towards the fourth frame located at the end of the room: it is a mirror, which returns the visitors' attention to themselves. In the end, it is us who need to make the changes. Read more about this project.
Balance (2020)
"Balance" takes the act of "balancing through life" into a literal sense, as it offers visitors to navigate on narrow elevated profiles between sculptures representing productivity, leisure, health, relationships, finances, and spirituality.
Parts of the sculptures' surface are not treated, to reflect that some areas can have imperfections even when balanced.
Steel, Polyurethane Foam, Paint.
~400x300x45 cm
"Balance" was a part of the 2020 New Contemporaries exhibition in the Royal Scottish Academy.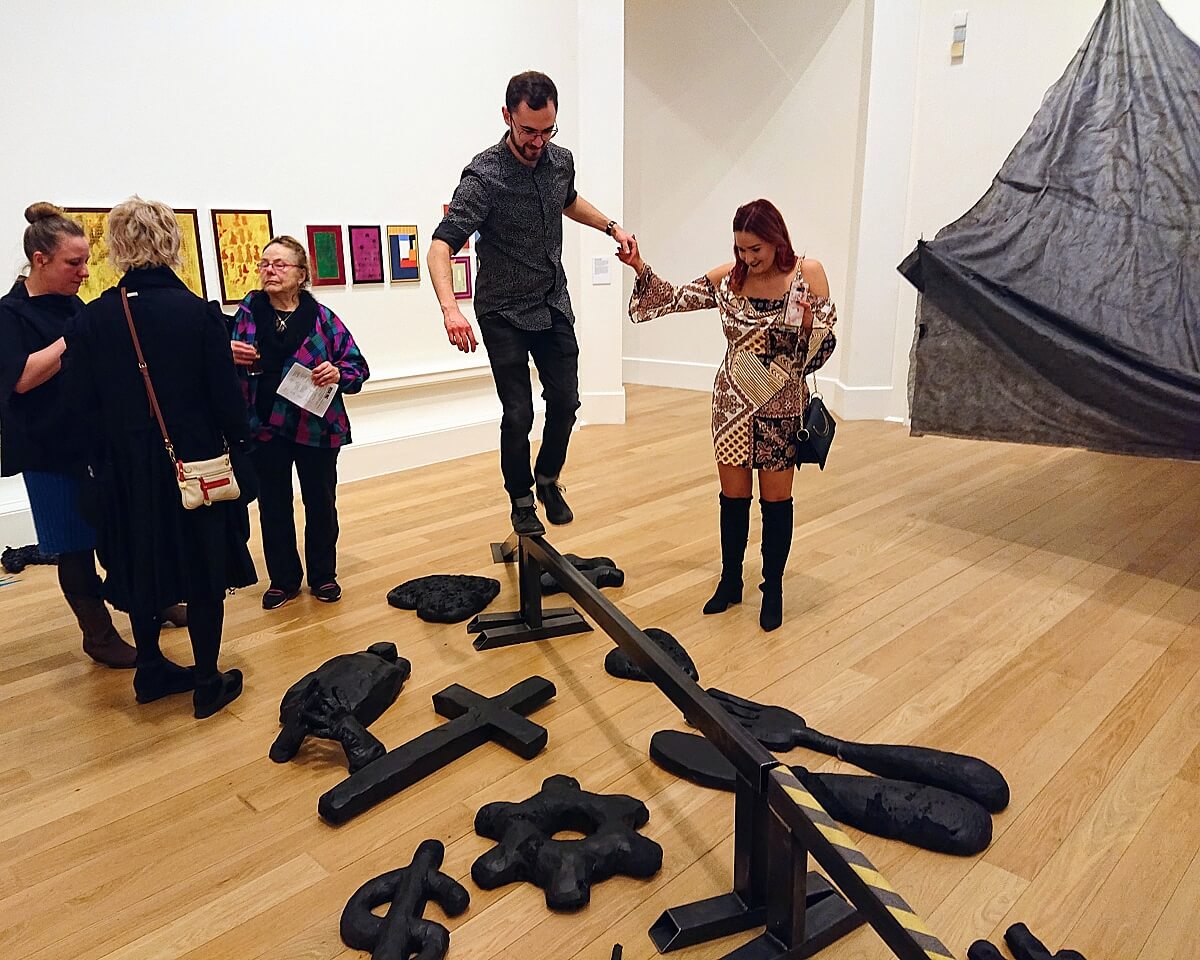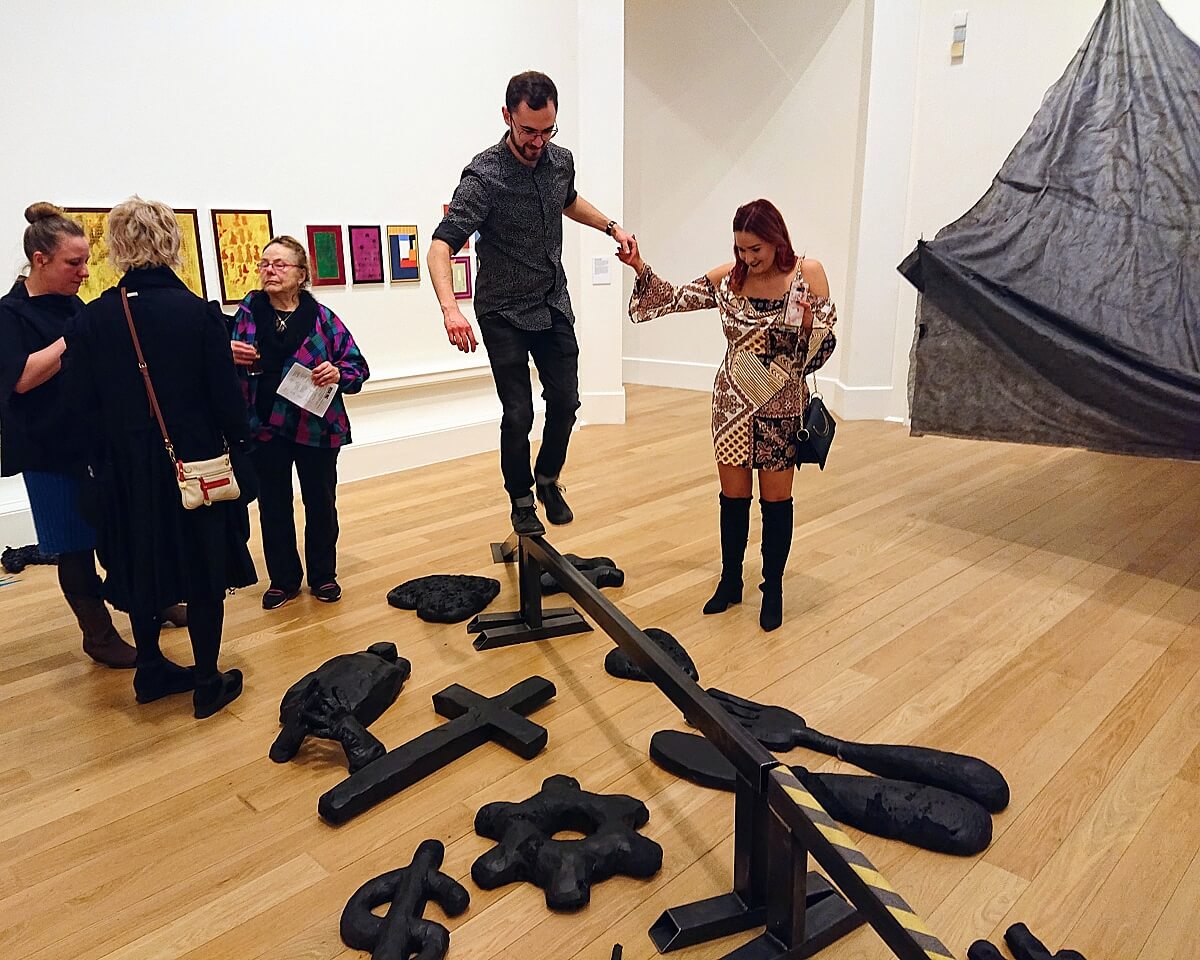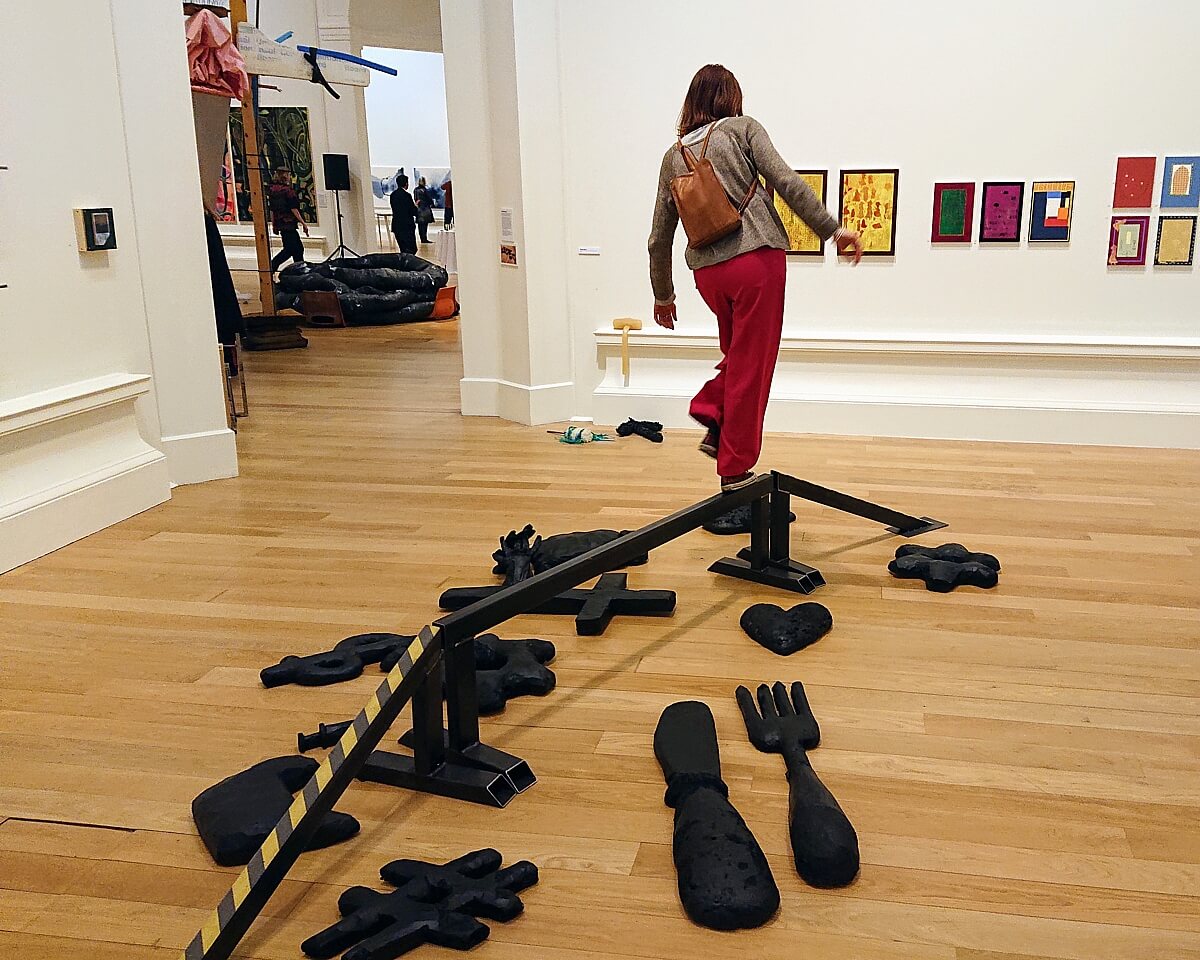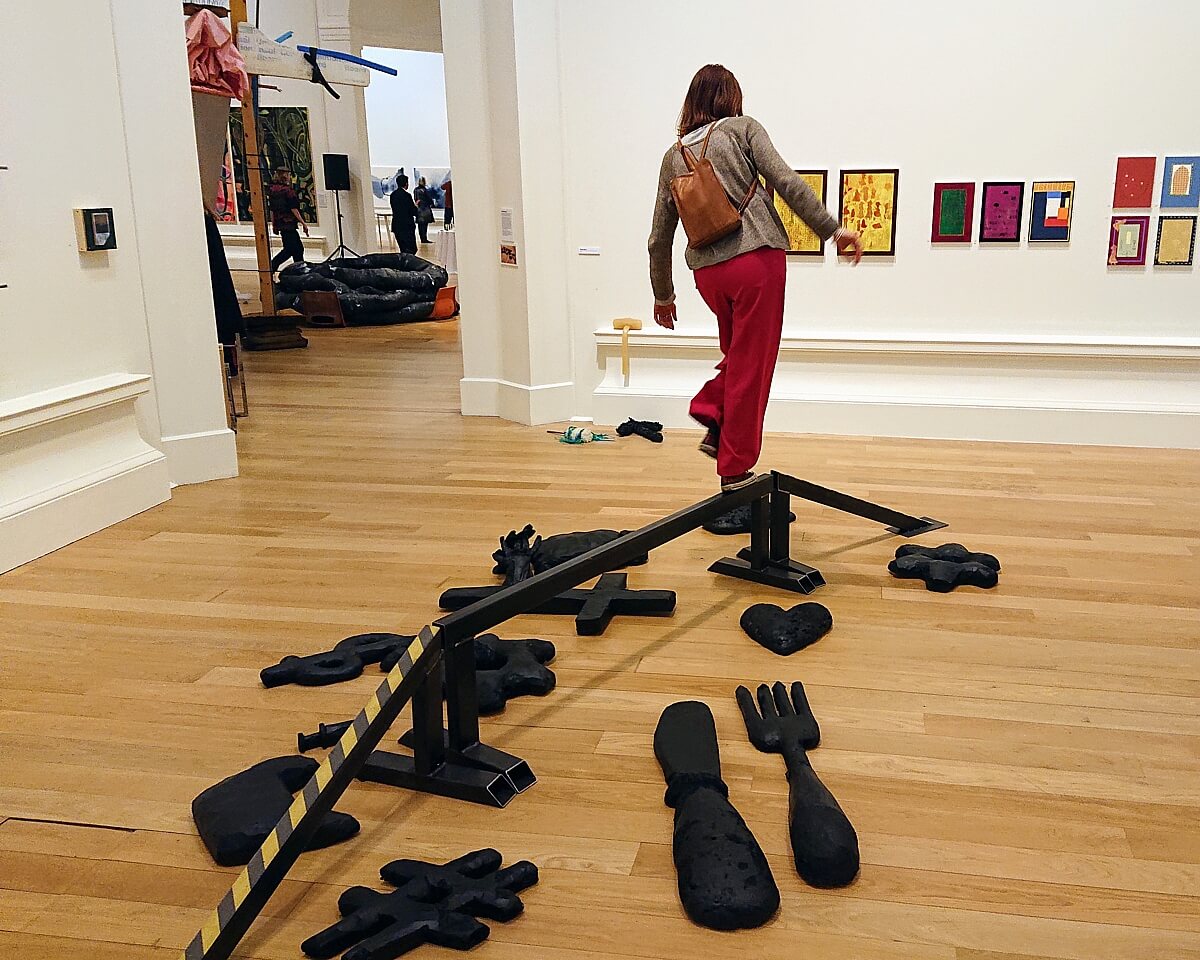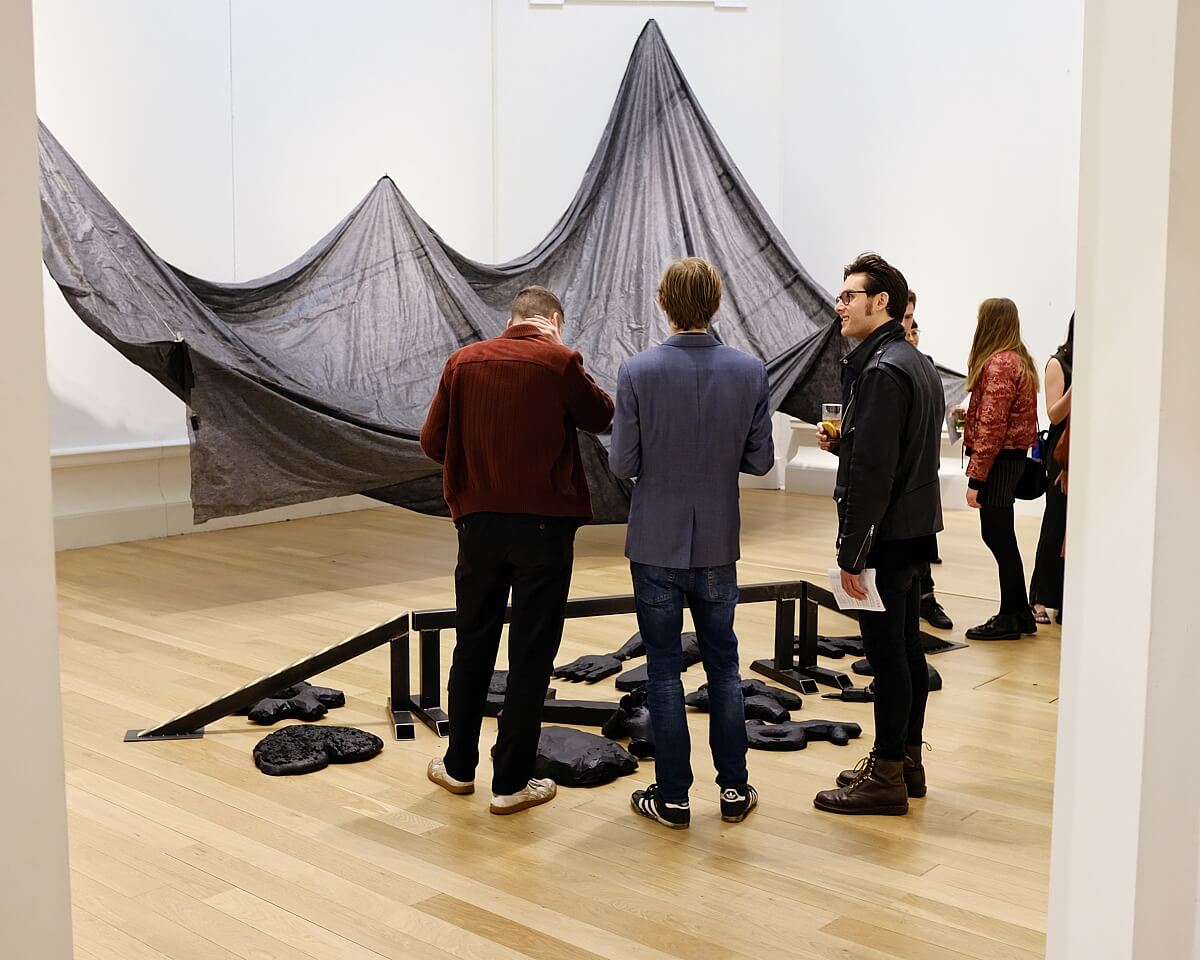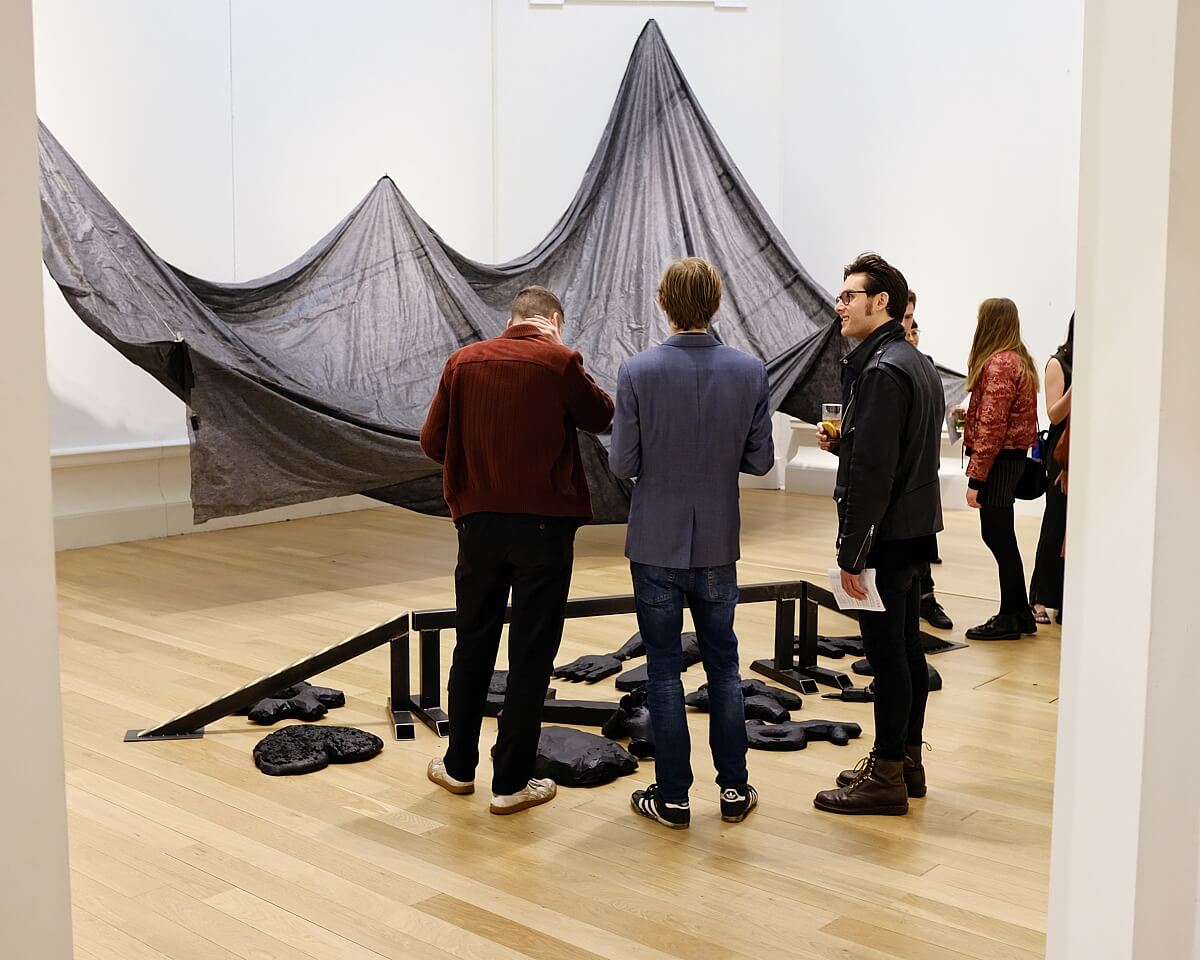 Duality (2019)
The conclusion on good or evil profoundly varies among individuals and groups; the coin always has two sides. "Duality" explores polar issues, pros and cons, and the grey area in between through a two-channel digital projection screened on a semitransparent canvas in a room, around which visitors can walk and literally "take a stand," as each side portrays a different attitude. Read more.
The artwork was exhibited during the 2019 DJCAD Degree Show and the 2019/2020 SSA OPEN in the Royal Scottish Academy.
Bikes Make Dresden (2018)
Dresden, the capital of German state Saxony, is a bike-friendly place: flat, with efficient infrastructure. Locals are making good use of it, and so the bikes form an integral part of the city's vital culture.
"Bikes Make Dresden" is an installation artwork which takes this phenomenon literally, representing the downtown map of Dresden entirely out of bicycle tires.
100x130 cm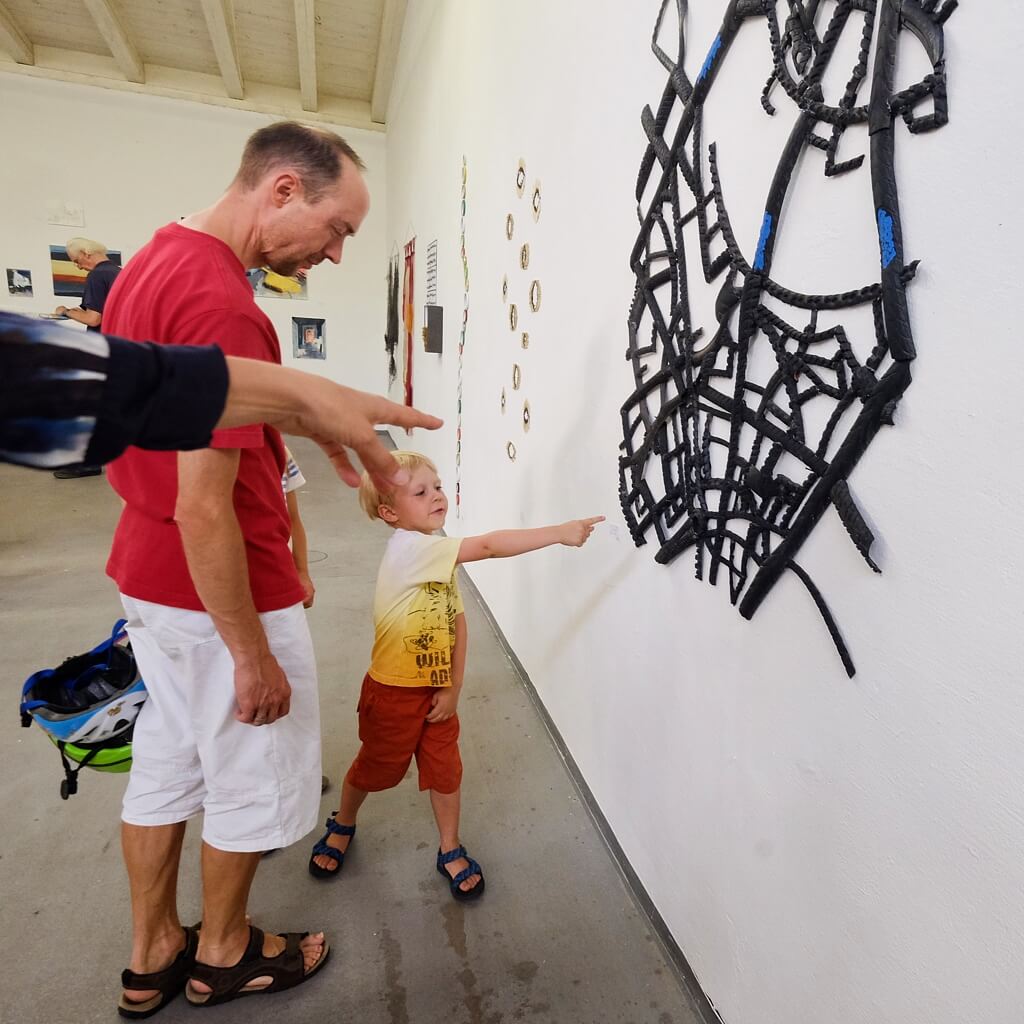 The artwork was exhibited in the Motorenhalle Gallery, Dresden, and later acquired by a local bicycle store. The documentation of the work has been used to promote the 22nd Dresden Fine Art Summer Academy.
Journey to Scotland (2017)
An interactive installation / a performance tool that reflects my experience of getting into Scotland by a set of animated images and audio tracks that can be adjusted in real time to create a narrative or abstract art.
The artwork was exhibited in the Centrespace, DCA, Dundee. Read more about this project here.
Morph (2020)
Gradual change, from one thing to another.
gypsum, 35x40x75 cm
Burnout (2016)
A set of wooden sculptures portraying occupational burnout, by presenting abstract figures with their heads literally burned out. The work was exhibited in Generator Projects, Dundee, and its documentation was presented in Croke Park, Dublin, as a part of the 2018 Global Undergraduate Summit. See more about this project.
wood, various sizes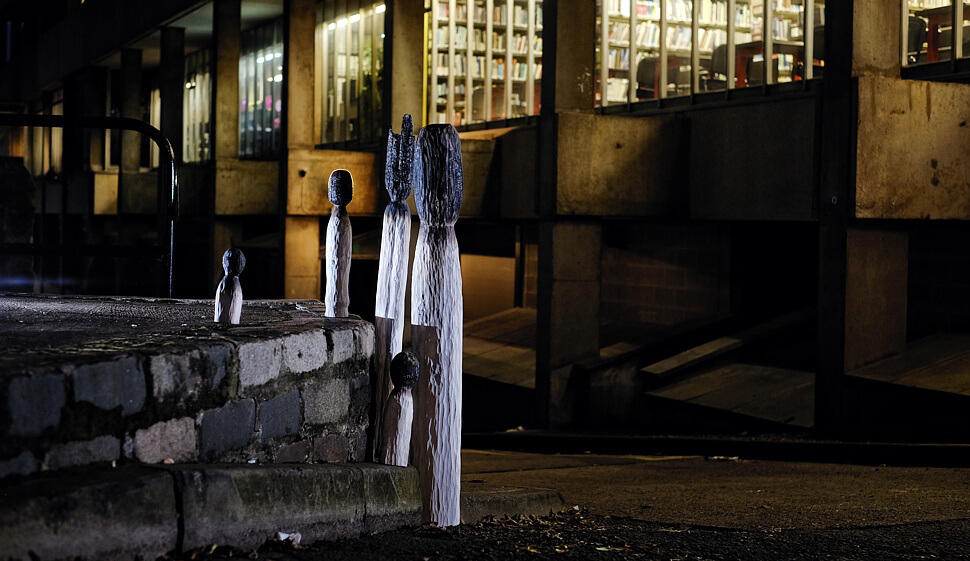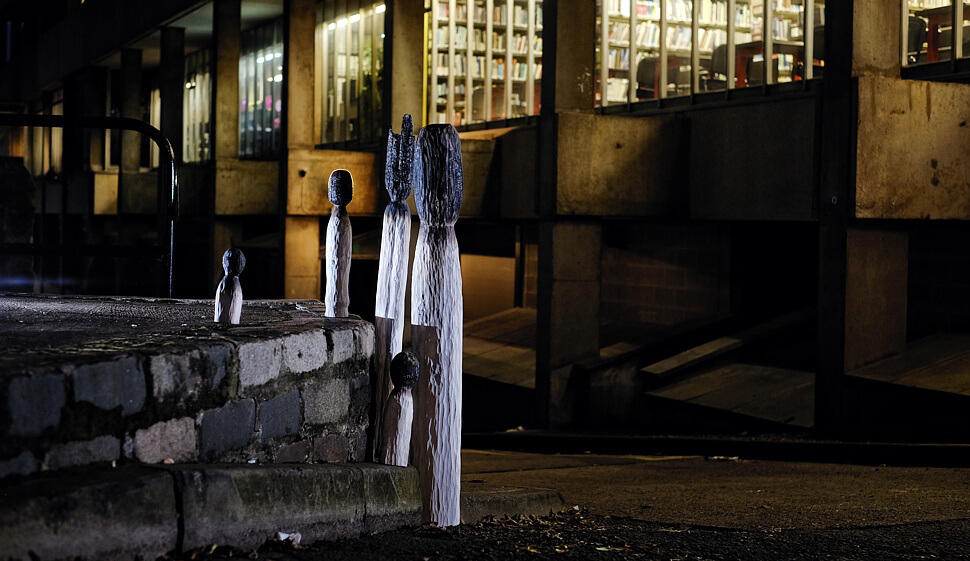 < Faith (2012)
gypsum, 25x25x40 cm
Flame (2010) >
A winning piece of the 2010 Symposium of artschools of the Liberec Region.
steel, 28x25x40 cm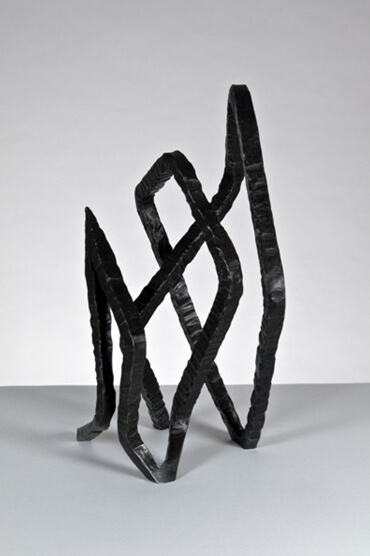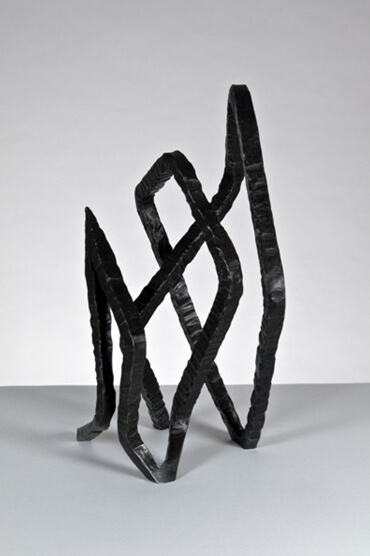 For my full portfolio, including photography, design, and audio works, click here.
Thanks for viewing,
Jakub.