Burnout (2016) is a set of sculptures and paintings that portray the phenomenon of occupational burnout. The project presents figures with their heads literally burned out. It uses hues of grey, colors commonly associated with depression and anxiety.
Sculptures
conifer wood
1: 4x6x19 cm
2: 4x6x20 cm
3: 6x8x30 cm
4: 6x6x40 cm
5: 9x10x95 cm
6: 11x14x109 cm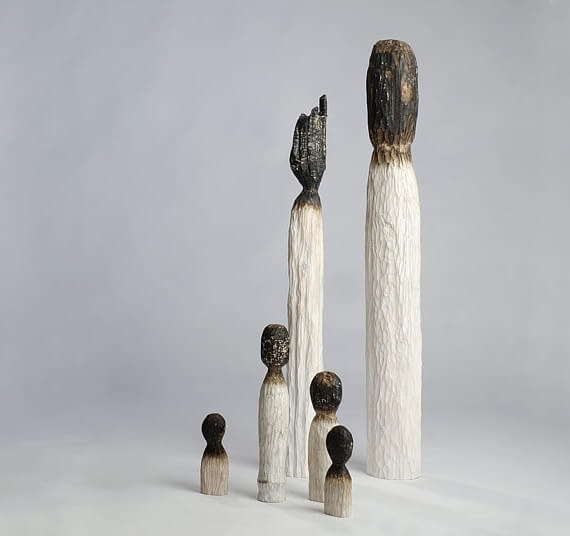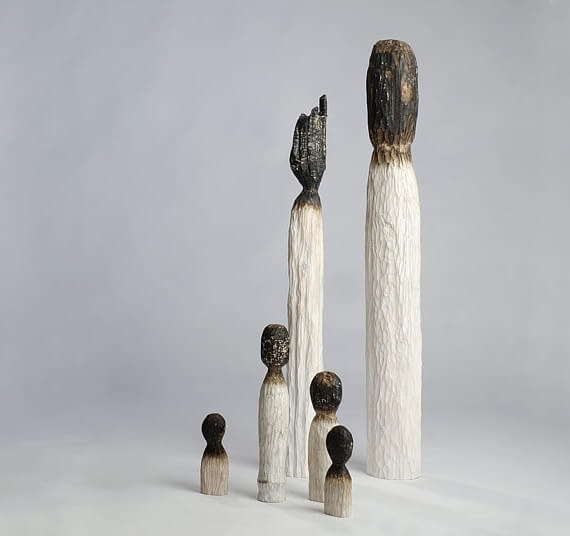 Paintings
acrylic on board,
150x90 cm
During the fall of 2016, the sculptures were placed across Dundee, Scotland, as a street art piece.
"Burnout" was exhibited in GENERATORprojects, Dundee, Scotland, 27 Jan. - 19 Feb. 2017.

Documentation of the work was presented in Croke Park, Dublin,
12 - 14 Nov. 2018, as a part of the Global Undergraduate Summit.