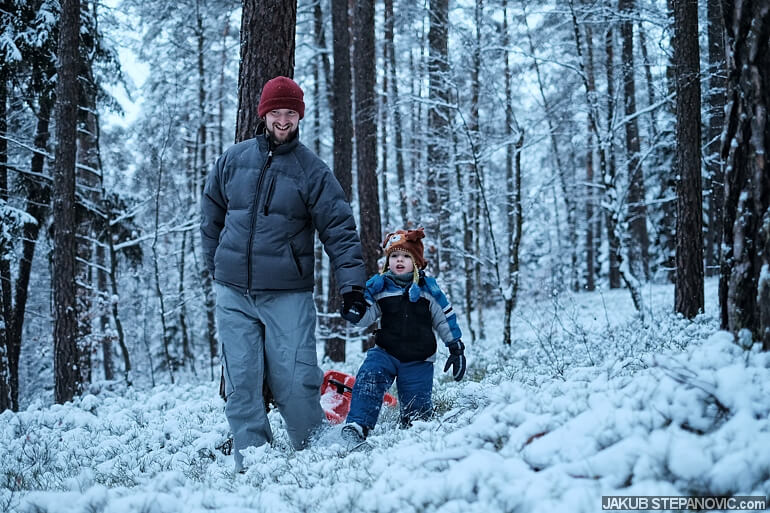 In photography, it's a common practice to seek beauty and/or look for some interesting perspectives of your subject. Well, I took this approach and applied it to my life in general, and it works great. (Some words accompanied with pictures from last month or two)

So what's going on. I took a bunch of pictures as always, but also I did something other than photos again. Creative work just makes my day, regardless of its form.
I enjoy the visual language so much. But lately, I also realized that I like to play with a regular language more than I used to, though I'm still struggling with grammar and such. Anyway, back to the graphics - while at it, I did page designs of some invitations and info papers, too.
The beginning of the year was also good in terms of demand for prints. I love printing my photos. They seem more plastic than when they're on a computer's screen, and it's a great feeling to know that the picture will brighten someone's living room or an office to provide a bit of happiness. And yes, some profits are also welcomed.
When I wasn't working on my stuff, I went to see what others do. Concerts and exhibitions...
..and I left for London again. On the way, besides discussing cultural differences with my fellow traveller, I was thinking about life aspects. And that brings me to the thing I mentioned in the introduction, how the perception of ordinary things could change everything. Looking at the interstate network, I couldn't stop thinking about all the fantastic inventions humankind takes for granted. Cars, roads, trains... speaking of which, one took me on the other side of the channel. I was excited like a kid in a toy store!
Sure, the tunnel's huge, but there are other technical achievements everywhere, and once a person notices them, they'll increase his or her mood. So then one can smile just from going on escalators.
The thing is, the technical world is just one piece out of a billion simple things a person can enjoy. It's about seeking what's available: A month ago, I had a blast in complete solitude.
...while a day back I really enjoyed the overcrowded downtown.
I'm at home in nature, just as in a city. It is about finding the value in anything around. Now I get kicks out of cultural references around. I noticed this when I had to run some errands at Ladbroke Grove. It's a street that I knew a long time ago because of a Killing Joke song.
Now I see them everywhere.
just a few blocks from the subway station above is the Abbey Rd.
I'm happy to see the Battersea Power Station being transformed into new housing, offices, and shops. While the flying pig's gone, they are rebuilding the smokestacks at the moment, and one of them should have an observation deck on its top. Yes please.
There are so many stuff all over to be excited and grateful that I can't cover all of them. Small pieces add together and result in an overall good feeling.
But some might say, "But what about all the misery in the world?" Well, yes. There are (were and will be) some ugly moments. But just as in photography, it's all about the point of view. Tired from work? Better than being unemployed. Met a stupid person today? Think of all the good people in your life. Don't like the government? Still better than if the country is in a war. And go vote. Which takes me to another point: If there's something unpleasant, is there a way to change it? If yes, do it. If not, being upset won't help it either. In the end, negative things are good to learn from, gain some experiences for future use.
I am happy because I've chosen to be.