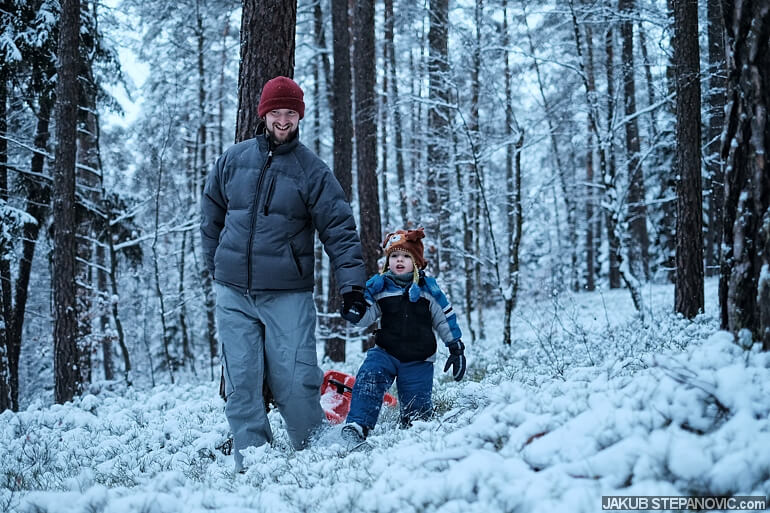 In photography, it's common to seek beauty and look for interesting perspectives on your subject. I took this approach and applied it to my life in general, and it works great.

So what's going on. I took a bunch of pictures as always, but I also did some other creative work. It makes my day, regardless of its form. I enjoy the visual language so much.
Lately, however, I also realized that I like to play with a regular language more than I used to, though I'm still struggling with grammar and such. Anyway, back to the graphics – I designed promo materials for a local school, which was fun,
The beginning of the year was also good regarding the demand for prints. I love printing my photos. They look better on paper than on a computer's screen and knowing that they'd brighten someone's home or office is a great feeling. And yes, some profits are also nice.
When I wasn't working on my stuff, I went to see what others do. Concerts and exhibitions...
Then, I returned to London. On the way, besides discussing cultural differences with my fellow traveller, I thought about life and realized that thing I mentioned above, how the perception of ordinary things could change everything. It came to me while looking at the interstate network; I couldn't stop thinking about all the fantastic inventions humankind takes for granted. One took me to the other side of the channel: I went by the train! I was excited like a kid in a toy store!
Sure, the tunnel's huge, but other technical achievements are everywhere. Once a person notices them, they'll increase their mood. Then, one can smile just from going on escalators.
And the technological world is just one piece out of a massive puzzle. There are billions of simple things to enjoy. It's about making use of what's available: A month ago, I had a blast in complete solitude in the middle of a remote forest.
...while a day back I enjoyed the overcrowded downtown.
Finding values around is a cool exercise, which keeps delivering new subjects all the time. Now, I get kicks out of cultural references around London. It started when I had some errands at Ladbroke Grove; a street name I knew for years because of a Killing Joke song.
Now I see them everywhere. At St. John's Wood, "Play with Fire" lyrics come to my mind.
just a few blocks away is the Abbey Road.
There's no longer a flying pig above the Battersea Power Station, but the structure is being transformed into a new area of housing, offices, and shops. They are also rebuilding the smokestacks at the moment, and one of them should have an observation deck on its top. Yes, please!...
There is so much stuff all over to be excited and grateful for. Small pieces add together and result in an overall good feeling. Some might say, "But what about all the misery in the world?" Um, yes. There are (were and will be) some ugly moments. But just as in photography, it's all about the point of view. It reveals two things: A) it could be worse. Let's cherish that it is not. And B) If there's something unpleasant, is there a way to change it? If yes, do it. If not, being upset won't help it either. In the end, negative things are good to learn from gain some experiences for future use. I am happy because I've chosen to be.
---
Thanks for reading! If you'd like to stay for longer, visit my Blog Archives for more posts.