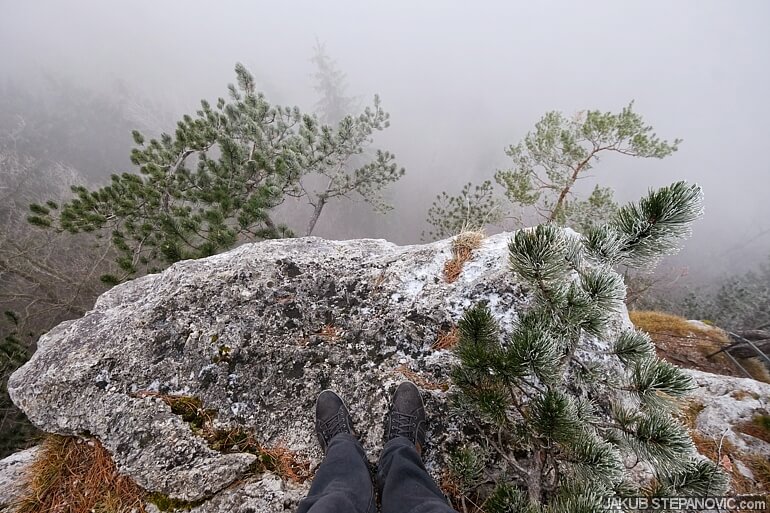 Visiting two gorges in the North-Eastern Limestone portion of the Alps. 
At the beginning of January, I joined my family on a trip to the hills south of Vienna. Our goal was to hike across Myrafälle (Myra Falls), a gulch with many waterfalls.
Through the ravine goes a wooden path with many bridges and stairs, which offer straightforward access to the valley.
Lack of snow and freezing temperatures formed some cool scenes, although the water level was low this time of the year.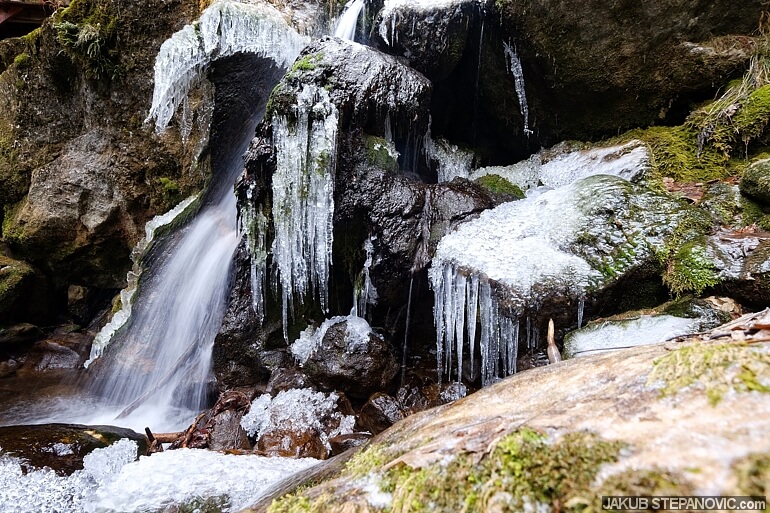 The section is about 650 Meters (2100 Ft) long, so it can be finished in a rather short time. With the whole afternoon still ahead of us, we opted to check out another gorge nearby.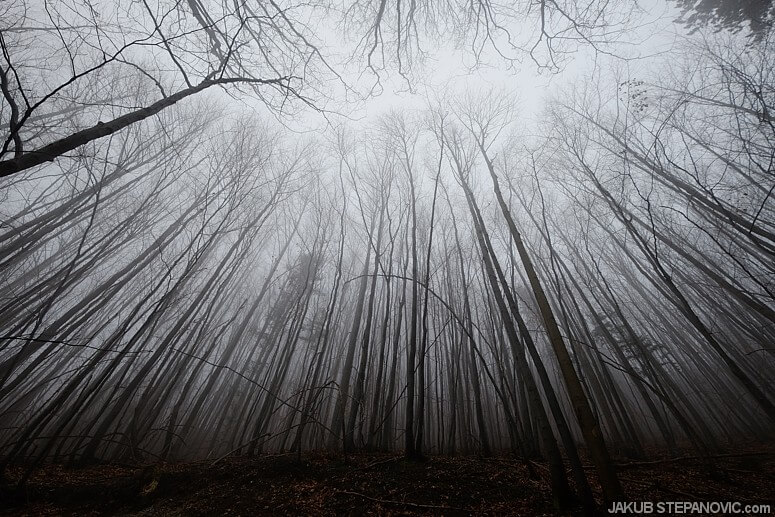 It's called Steinwandklamm (Stone Wall Gorge) and is deeper, longer, and dryer than the previous one. For a while, the trail goes through a neat canyon.
There are two ways from it: one keeps inside the valley until it levels with the surroundings, while the second goes straight up via ladders and caves. It's not a hard guess which one did we took..
Once we got above the ravine, the woods were obscured by mist. Cold air caused it to decorate everything around.
We planned to reach the top of the hill, to eat supper in a local pub and to enjoy a superb view of the Eastern Alps. However, due to the fog, we completed only the first part, as the visibility was no further than a few meters ahead.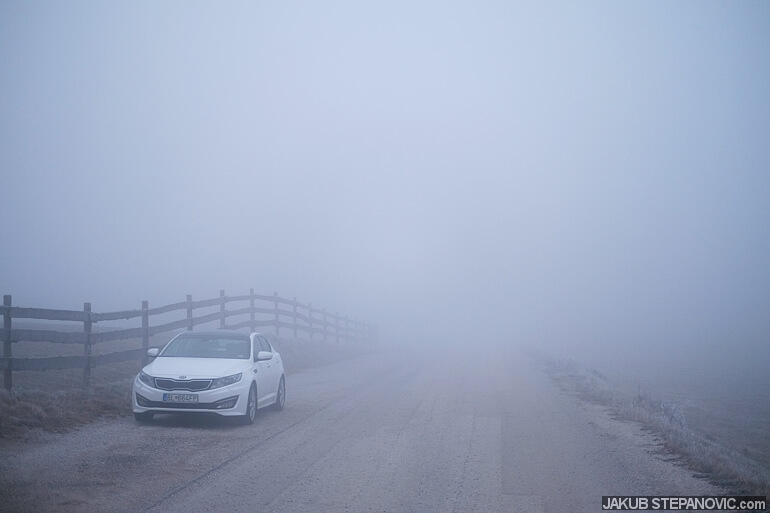 Still, the trip was a success, bringing smiles to all involved. Thanks for reading!
Browse my Blog Archives for more stories, topics, and categories.