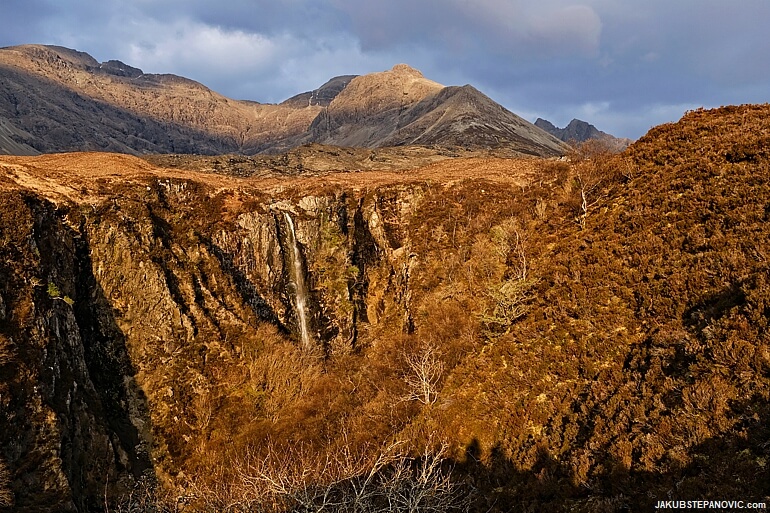 An overview of the falls on the Isle of Skye, as I discovered them.
Perhaps the most visited waterfalls are located on the east coast of the Trotternish peninsula: Mealt Falls, pictured above, and Lealt Falls, below.
Both are indeed beautiful, and their location between Skye's famous landmarks, the Storr and the Quiraing and easy accessibility (they are right next to a road) fuel their popularity.
The west side of the peninsula contrasts this, as the falls there are pretty remote — such as the one on Lon Shobhar-airigh, pictured:
Another famous falls on Skye, for a good reason, are the Fairy Pools, located in Glen Brittle: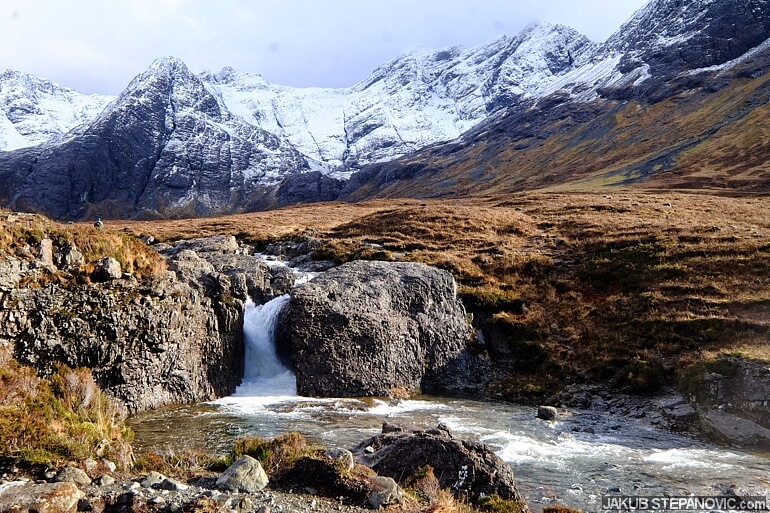 There are multiple cascades and smaller falls, many of which can be used for swimming. It is a fantastic place regardless of the season.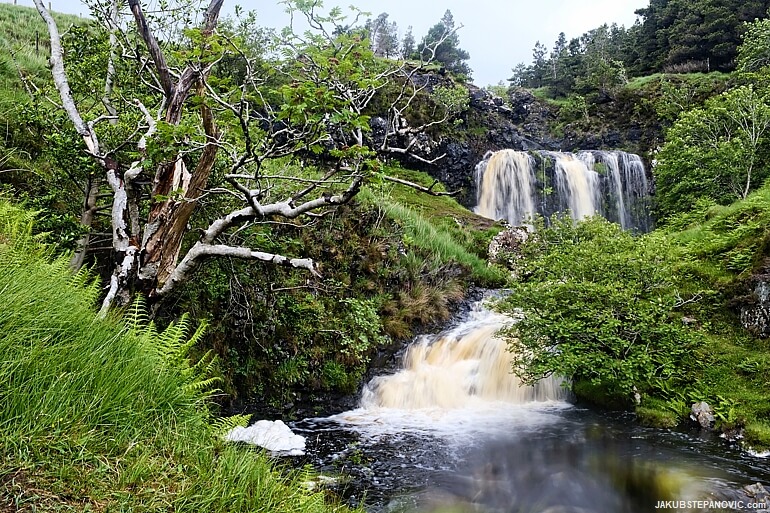 However, as they are also easily reachable, they are often very crowded. Thankfully, Glen Brittle offers plenty of alternatives:
The east side of the glen is formed by the steep west walls of the magnificent Cuillins, so pretty much every river there has some neat falls along.
One of which is my favorite waterfall on Skye, and in my eyes, one of the best in all of Scotland: Eas Mòr.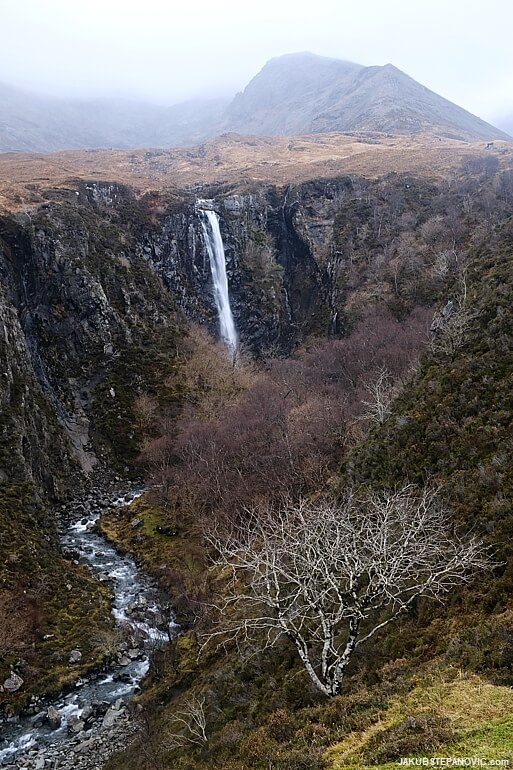 It's also the one pictured atop this collection. One has to do a short hike to reach it, but not many people bother because of that. A nice ledge just across makes them an excellent picnic spot, too.
The end of the glen leads to Loch Brittle, where the waterfalls continue.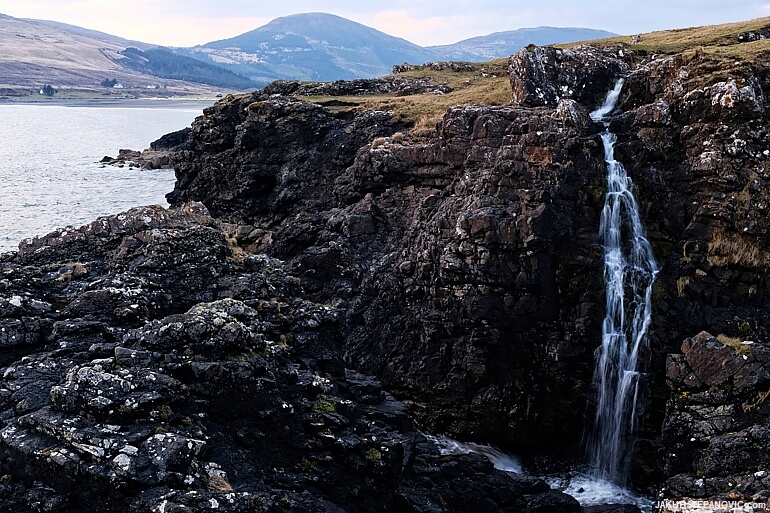 While no other side of Cuillins is as rich in waterfalls as the west one, you can find some in each direction. Like in the northeast on Allt Coire nam Bruadaram:
..or on the east, on Allt na Dunaiche: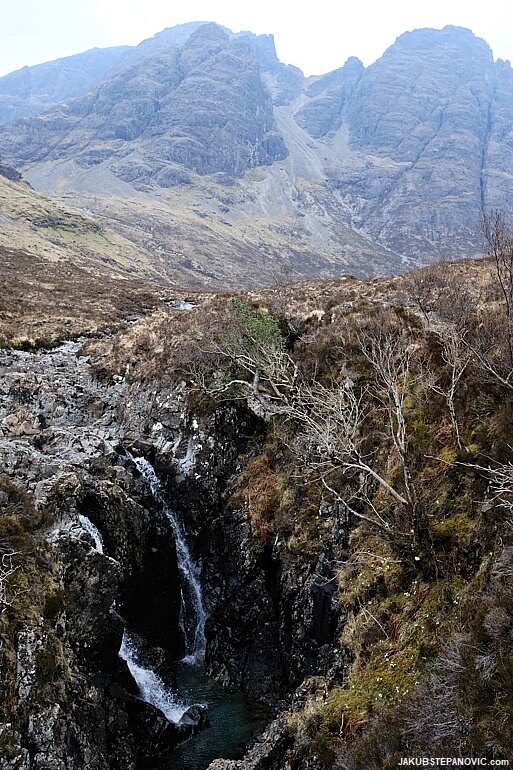 Lastly, it's worth to mention Skye east coast, where are a few good sized waterfalls coming from a cliff, such as Allt Mheididh in Talisker Bay: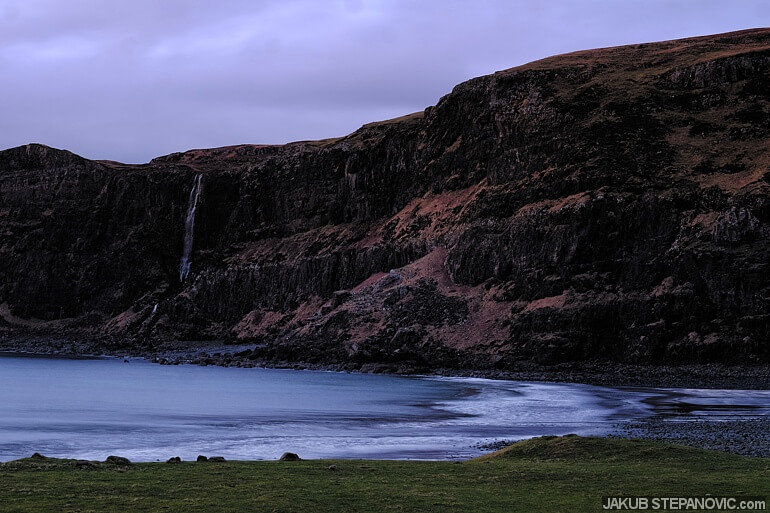 ---
If you liked this collection, you might also enjoy my other articles about Scotland, such as:
You can also visit my Blog Archives for more categories and topics. Thanks for visiting!