There's much more in Scotland than those inhospitable mountains. This time I explored the south coast of the East Neuk, a portion of the Fife peninsula known for its fishing villages. 
The first I visited Crail: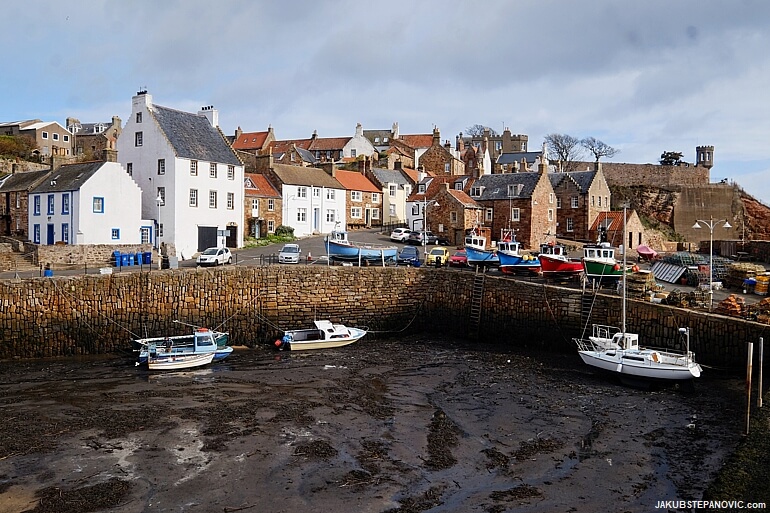 Many Scottish towns have a limited colour palette, but that can't be said about this one.
The same situation is a bit down the road, in Pittenweem and St Monans:
At the edge of St Monans is one of the oldest active churches in Scotland and a medieval castle ruin just behind it.
Next, I made a stop by Ruby Bay, which is topped with a tiny but charming lighthouse.
Further down, the shore rises and forms beautiful cliffs.
At low tide, one can climb down and take an adventurous path through them...
...which is fun, and also abundantly scenic: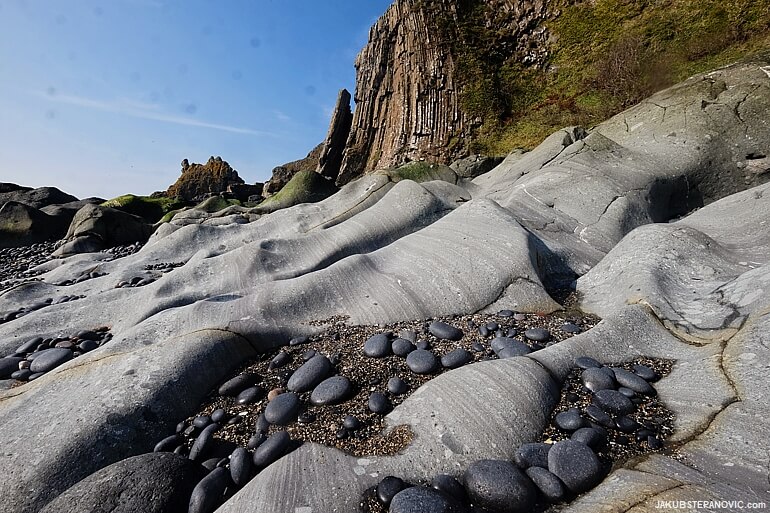 The biggest town in this area is Anstruther, which is a grand place to end a day, as it has an award-winning fish bar:
Good food, good views, good life.
All the places in this post are within a distance of only about 10 miles / 16km. Yet, the Scottish mainland's coastline counts some 6,160 miles /9,910km. Add nearly 800 islands, and suddenly you see this country's potential. If you'd like to see more seaside gems I visited here, check out the following articles:
Alternatively, you can browse all my posts about Scotland, or other places and topics. Thanks for reading!