A collection of pics taken across Dundee during this year's festive season.
Every year, Dundee hosts a celebration of switching on the Christmas lights. It consists of parades, amusement attractions and a market...
...warped in the decorated streets.
A part of the celebration was also a firework. It was supposed to start at 8 p.m., but it got triggered early or was rather short. I got to this spot at 8:02, and all I saw was a cloud of smoke.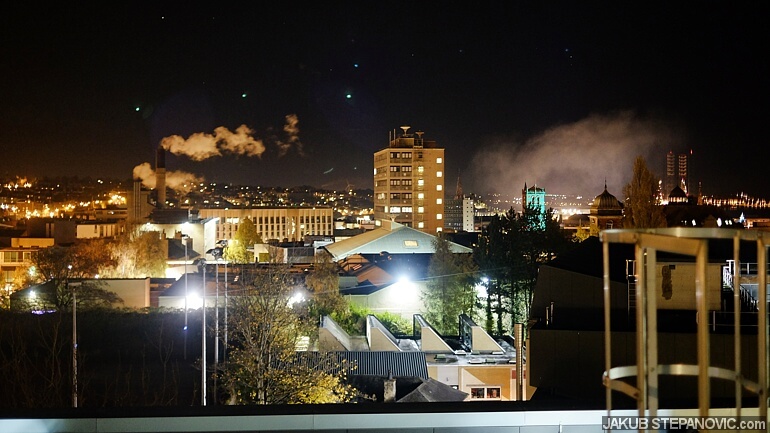 So here's pic of another firework from the Bonfire night:
While the celebration lasted a weekend, all the Christmas trees persist. Besides the one on the main square, pictured atop of the article, there's another at the northwest entrance to the downtown..
..and a one decorates the Perth Rd near the university.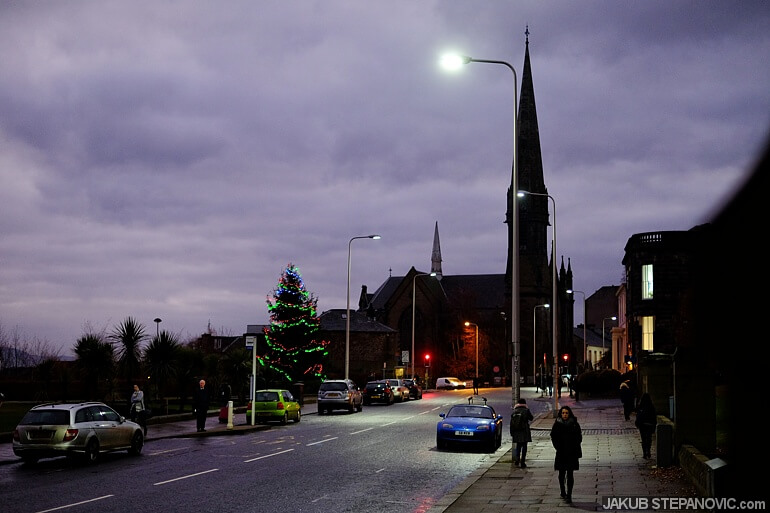 Happy Christmas!
---
If you liked these photos, you might also enjoy my other posts about Dundee. Alternatively, visit my Blog Archives for more categories and topics. Thanks for reading!