Just after the first snowfall of the winter, when things got black and white, I explored some stone fields in the woods of the northern Czech Republic.
It was on two trips I took over a weekend. First, I went to see the Krkavčí Skaly (Raven Rocks), a sandstone rock wall topped with a few towers.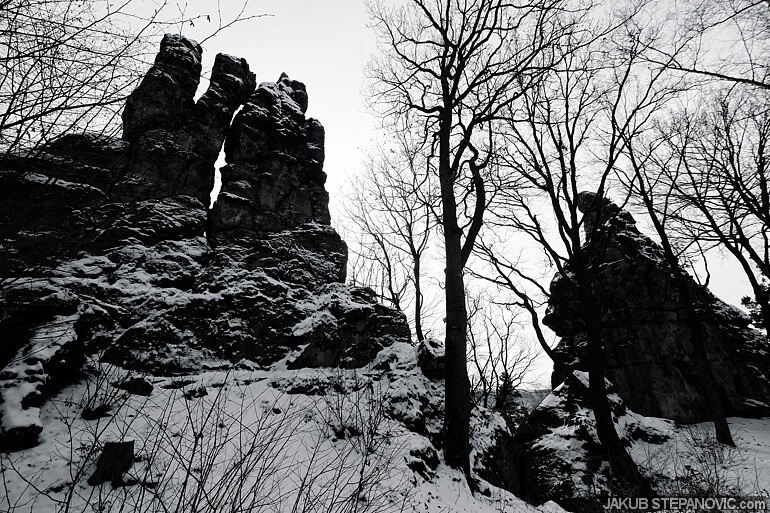 The rocks cover a relatively small area, but it's enough for a nice hike with some pretty views.
The next day I went with a friend to check out a location called Oldrichovske Skaly (Oldrichov Rocks). It's is a hill packed with tons of granite boulderstones.
Unlike the previous site, here are some rocks all over the place.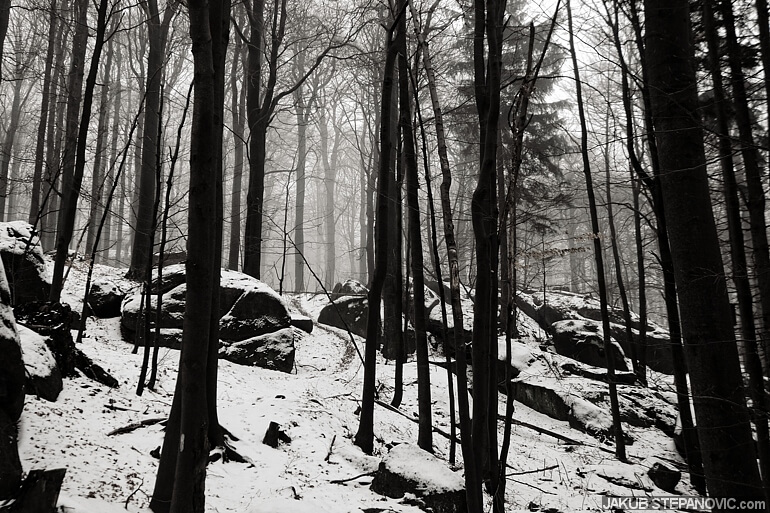 Many of which have cool shapes, such as this one:
It wasn't just the rocks that were neat to look at along the way..
And further up the hill is Skalni Hrad (Stone Castle), a rock formation that was, according to a legend, used as a shelter by bandits during the Dark Ages.
There are steps carved in the stone that goes to the top, where's a leveled surface with a bench. The snow made everything look calm, but the wind was substantial up there.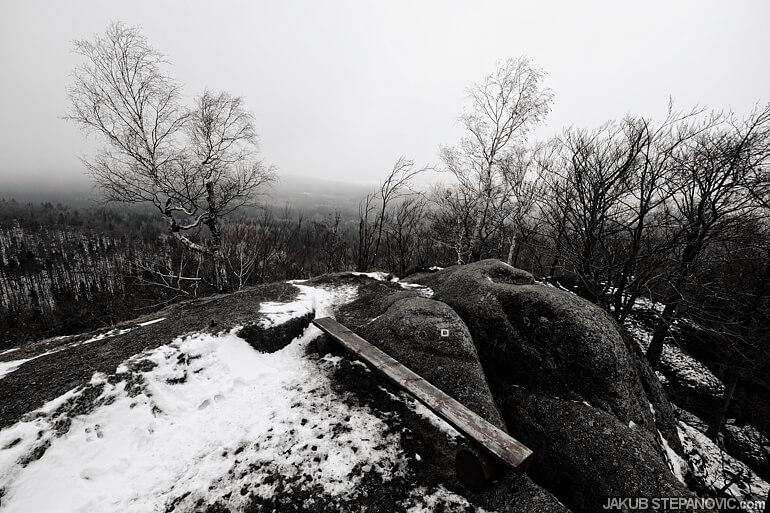 The weather didn't allow some distant views, but that was fine. Trees swinging in the wind were cool to watch too.
Thanks for reading! For more stories, see my blog archives.