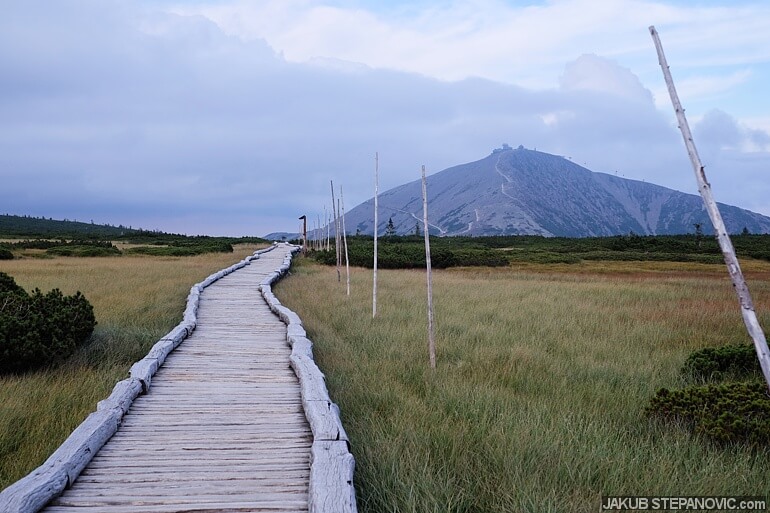 Climbing on the tallest mountain in the Czech Republic and hiking around.
The mountain is within a range called Krkonose, also known as the Giant Mountains, located at the north-east borders of the country. It is the first range when coming from the North Sea, so all the bitter winds whip the tops with no mercy. According to the national park management, this is the place with the harshest weather within Central Europe.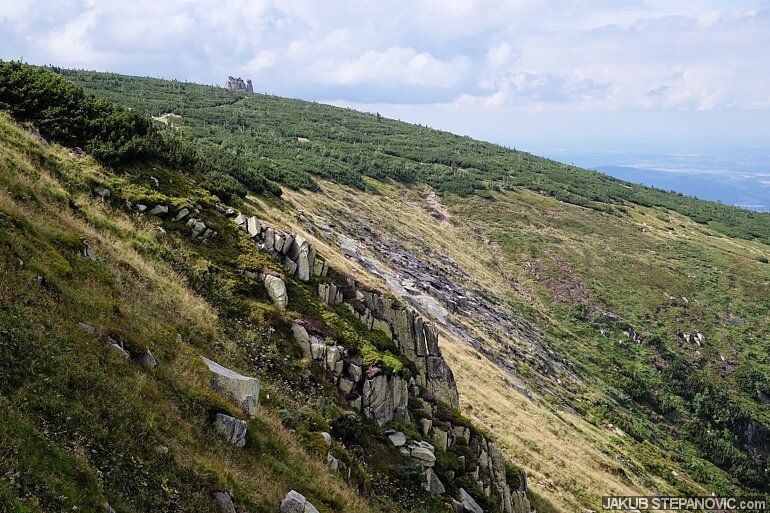 However, since densely populated areas surround both sides of the ridge, it is very accessible. The tallest peak is called Snezka, and is 1603m/ 5260ft tall, and there are many ways to get there - including a chairlift. But a friend of mine and I opted to take a hike there via a ridge trail.
Passing some pleasing scenery, Snezka came in sight.
Getting there.
We reached the mountain just before sunset, when the sky radiated with all the colors.
While ascending, we had a neat view of the surroundings all around..
As mentioned, the area is within reach, and therefore a popular tourist destination. That said, there are many similar cabins all over the place. One is actually on the summit of Snezka as well. It was obscured in clouds when we got there.
Eventually, the clouds were torn apart, allowing a beautiful sunset to brighten the evening.
The dusk fell, most of the people were gone, and the way down was fun.
It was complete darkness before we reached the cabin. The whole area was dead quiet. Nobody around; this was atmospheric as heck.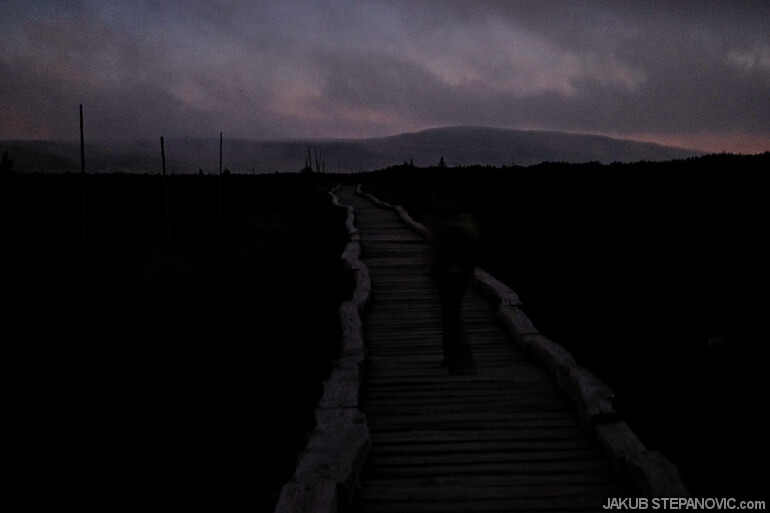 ---
The following day we took off to see more of the unique scenery this place has to offer.
Soon after this point, dense clouds covered the sky. We still had a good hike, but I didn't take many pictures due to the available light - or the lack of it.
The situation changed by the late afternoon when the ridge immersed in a thick fog.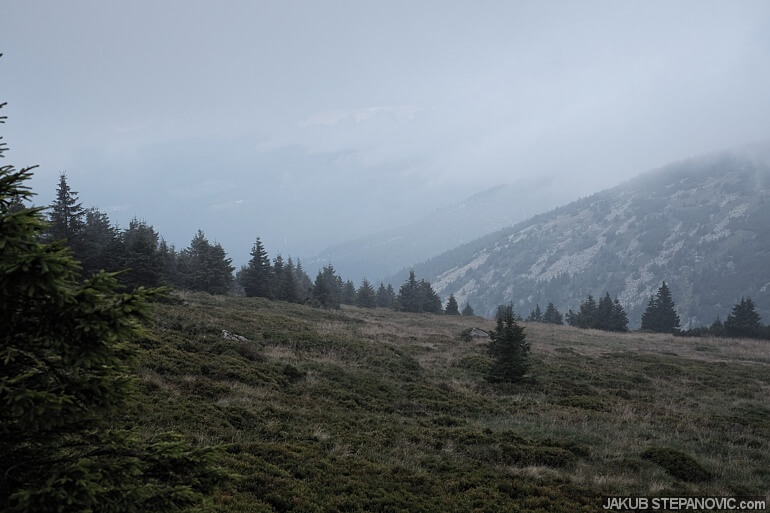 That formed a way more exciting mood than the clouds earlier...
We went to a hill that supposed to offer a 360-degree view on the mountains around, from where we anticipated another pretty sunset.
However, the fog meant that our views were full of grey matter, not much else. Nevertheless, we decided to stay and wait for the night to fall. And man, it paid off. Just before the sunset, the clouds started to vanish.
..again, leaving room for a sweet show.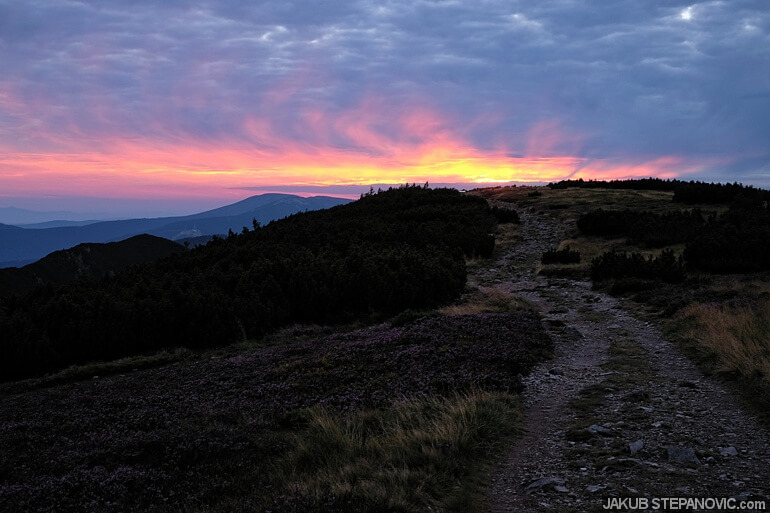 Walking back through lone dark silhouettes, enclosed within crisp fresh air.. best.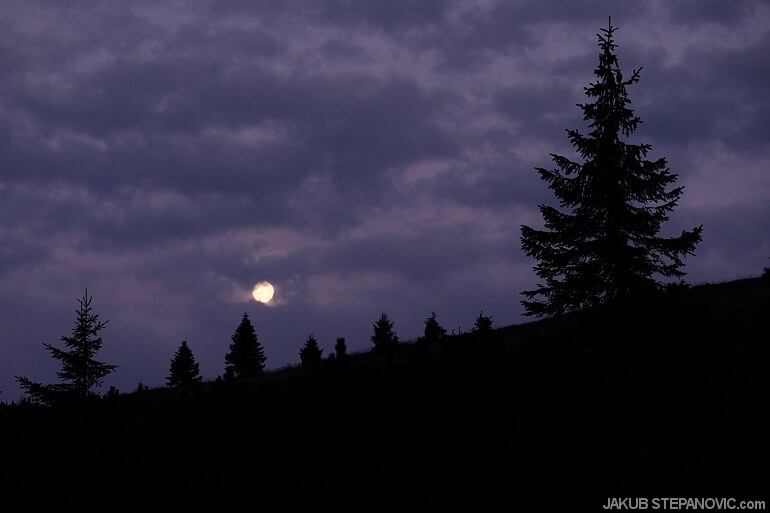 ---
The next morning marked the end of our adventure, as we descended down via this valley...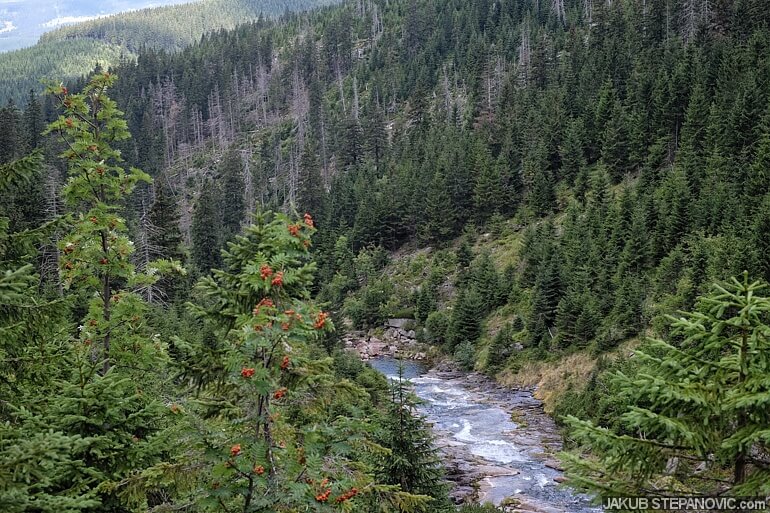 ..and took a bus back to the reality of urban landscapes.