Hiking around the Sgùrr an Utha, a mountain placed in a stunning environment of the Scottish Highlands' west coast.
It was a spontaneous day trip I took with four friends last Sunday. Around 11 am we parked in Glenfinnan, a village at the northeast tip of the Loch Shiel, and started our hike into a valley with a local viaduct known for its role in the Harry Potter movies.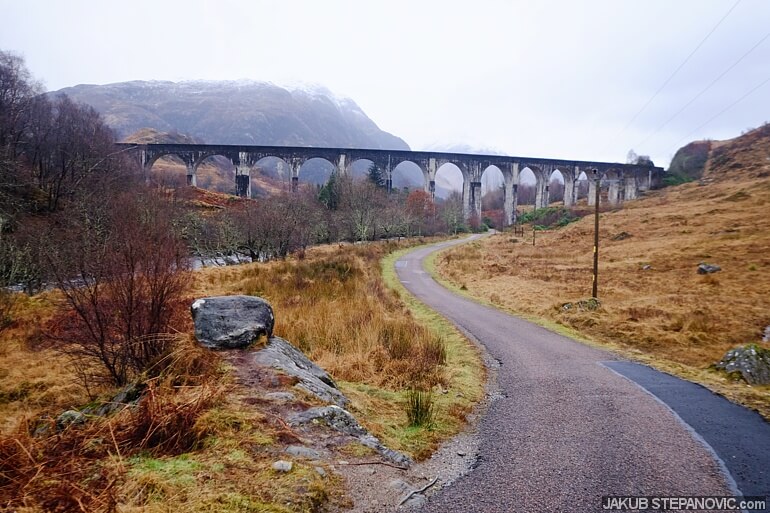 It is an impressive structure built out of mass concrete at the turn of the 20th century.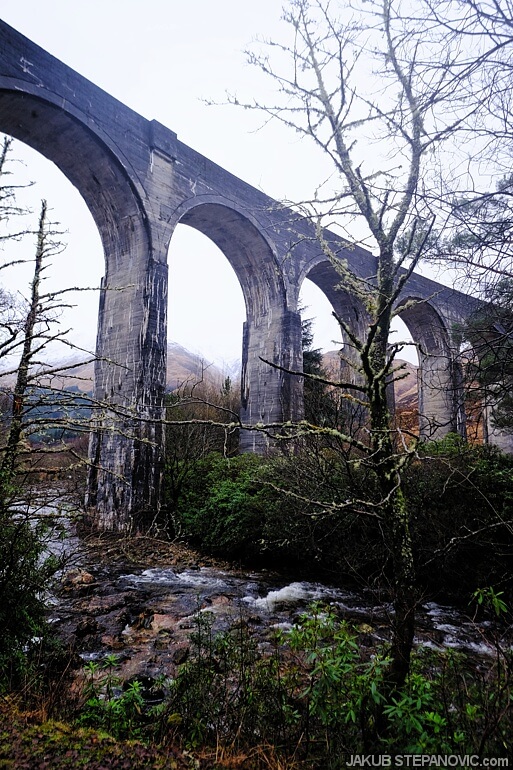 We kept going through the valley, which has a paved road, so the initial progress was quick.
The valley itself was deluged with a heavy cloud, and it didn't take long before it started raining. While the visibility wasn't great, there were plenty of neat things to admire...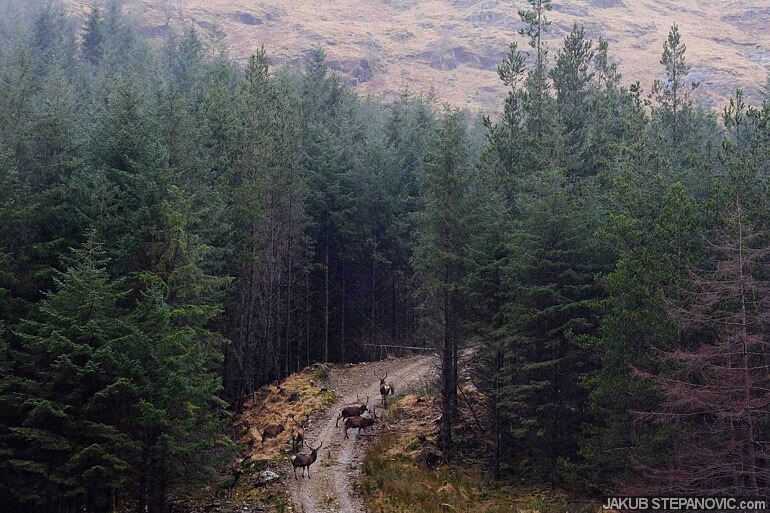 ..and it was fun to walk through.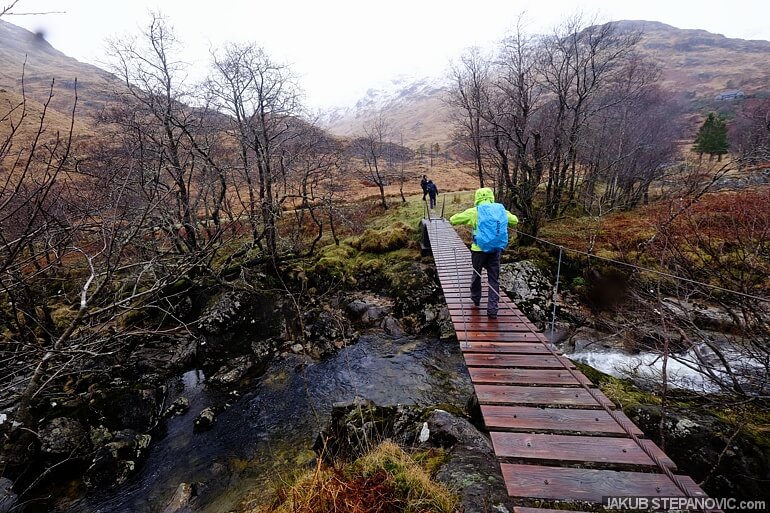 Later on, we changed the paved road for a beaten track...
...which soon disappeared completely.
Maintaining the direction, we reached a pass between Sgùrr an Utha (left in the pic below) and Meall Coire na Saobhaidh (right).
The pass worked like a gate that held all the rainy clouds behind us. Crossing it meant better weather and some breathtaking scenery.
Even the sun came out for a moment.
And just when I thought that this simply can't get any better, it did:
Surrounded by all that beauty, we called it lunchtime.
After the break, we had to ascend another pass, between Sgùrr an Utha and Glas-chàrn.
Fun terrain, brilliant views on the hard-edged contours of the horizon, refreshing air.. this was an exciting section.
Once on the pass, we had to traverse across a soaked peatland. It held the high beauty standards, but one had to forsake the effort to keep the shoes dry.
Once we started going downhill, the formed streams improved the bog situation.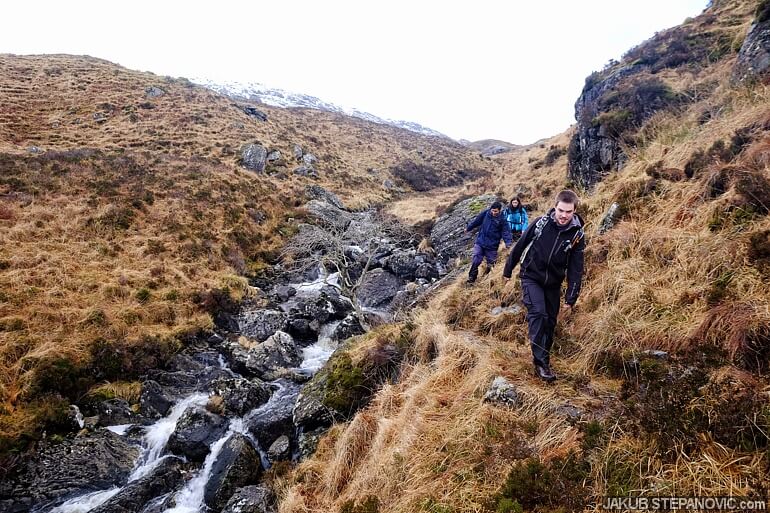 The path got easier, and eventually, we reached a small reservoir..
...from where was a gravel road that took us back towards Glenfinnan and Loch Shiel.
---
If you liked the pics above, you might also enjoy my other posts featuring Scotland. Alternatively, visit my Blog Archives for more locations and topics. Thanks for reading!