At the beginning of this week, a good size storm run across Kansas. As I had no assignment at the moment, I opted to go and enjoy it.
At the time I decided to go out, the storm was already above Emporia. As it came from the west, my plan was to move east, get ahead of the rain, and capture its clouds.
Clouds through the windshield
The initial idea was to hit a shore of the Melvern Lake; however, the storm was going fast in that way, and I saw that I couldn't make it in time. So instead, I turned south, where I started getting ahead of the rain. I hoped to reach an old silo that's now rebuilt into an observation deck, to grab some shots from there, before the storm arrives.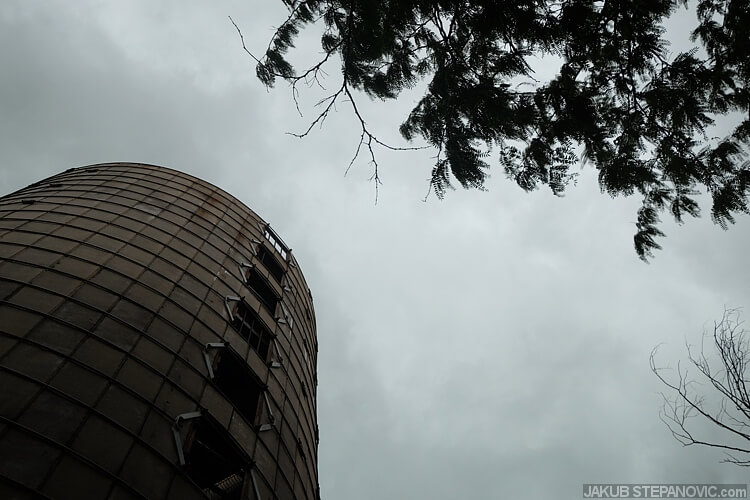 Sure enough, I got there before the rain, but the silo was under reconstruction.
So I ran a bit further and took this pic:
And just after I did, the rain caught me.
My next plan was to get close to the Coffey County Lake and watch the lightning and stuff, but at the time I got there, It was already pouring hard.
With the rain this heavy, the surrounding land quickly became soaked; therefore, I couldn't enter some roads without pavement or gravel around the lake, as they turned into pools of mud. With this in consideration, I have chosen to visit John Redmond Reservoir, an enormous human-made lake with a paved dam just about two miles west from the Coffey County Lake.
This was exciting, because although I have been in wildlife refuges surrounding reservoir many times before, I have never visited the dam.
I checked out the views from the dam…
…and then it was the time to slowly get back home.
It was still raining hard..
..and I hit 171717
---
If you liked this post, you can browse my blog archives for more categories and topics. Thanks for reading!
Published by: Jakub Stepanovic in Stories