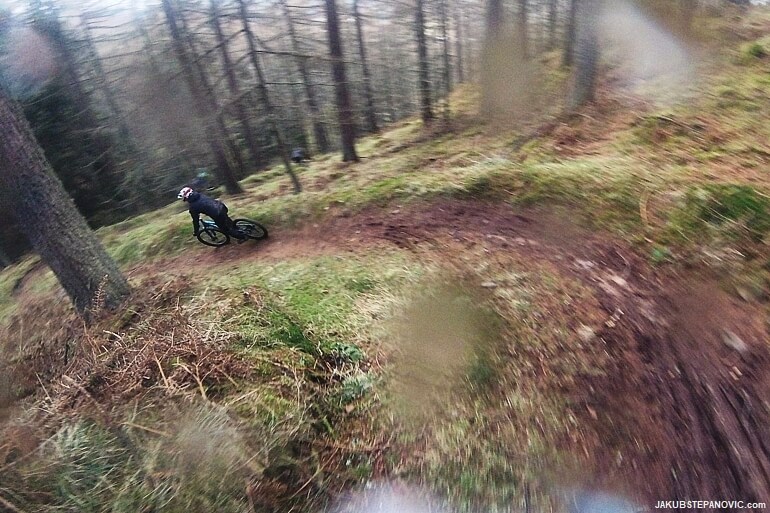 After arriving from my winter break and catching up with my duties, I joined the Uni's cycling club and headed for my first bike ride of the year.
We started north of Dunkeld, an area famous for quality mtb trails.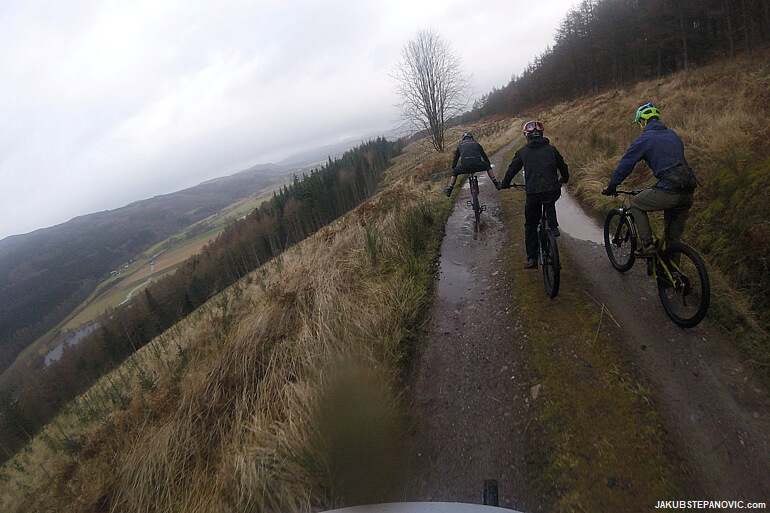 Although the weather represented the Scottish winter at best, climbing up the hill opened plenty of pretty views on green glens, and white highlands peaks in the distance.
Then, the descending stage started.
While elevation was dropping, the fun rose into new heights.
Due to the rainy conditions, portions of the trails were pretty slippery. As a result, even otherwise mild corners and gentle slopes turned into a challenge.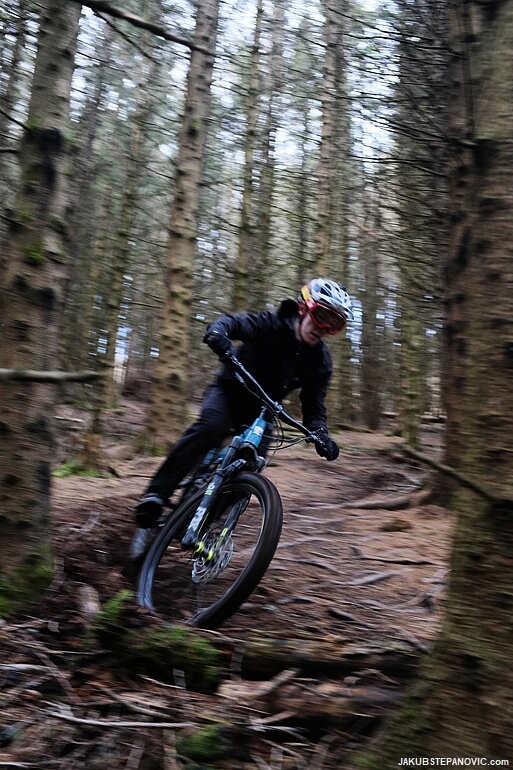 Some sections were like toboggans, side to side, slip and slide.
And so, with smiling faces, we were flying down the hill. Some more literary than others: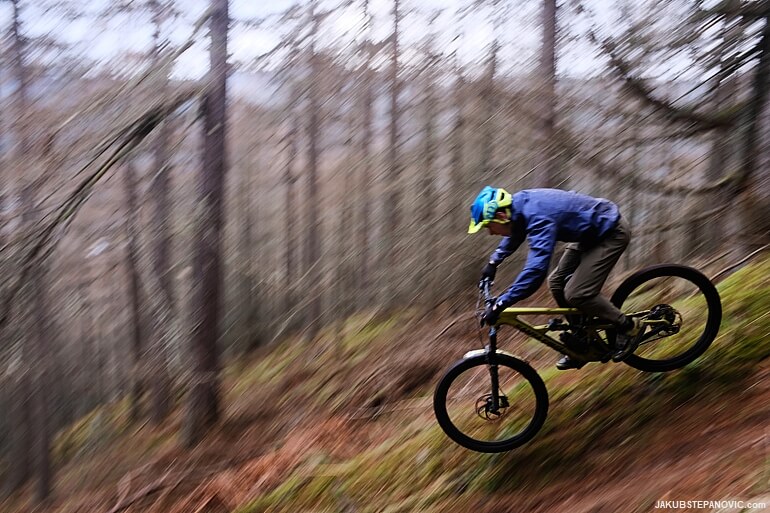 After lunch, we moved on to the other side of the town. Southwest of Dunkeld is surrounded by Tay Forest Park, which has some of the tallest trees in Scotland. Riding through offers fantastic scenery.
Good day, all day.
So there you go. Even that I had loads of things to do, even that the weather forecast said that the day will suck, I went anyway. And it helped me to stay focused after I got back.
Finding time and motivation to do something fun can be tricky, but it always pays off.
---
If you enjoyed this article, you might like my other posts such as those about cycling, or:
Thanks for reading!