Visiting a small picturesque town in the heart of Scottish Perthshire.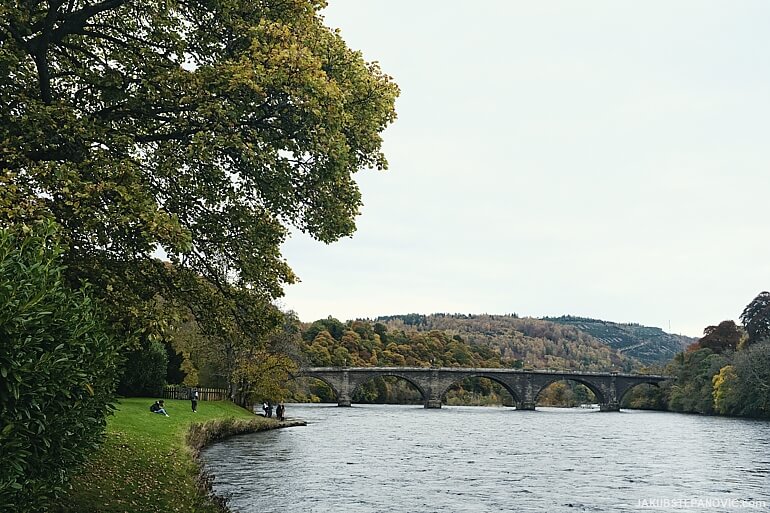 A common way to reach Dunkeld is to cross the Tay river by a stone-built bridge from 1809.
It builds excitement that lasts, as the town is like a journey into the past.
Settlement here has been documented since the Iron Age; however, a war in 1689 devastated most of it, so plenty of the buildings are from the late 17th and 18th-century. Then, the time here kind of stopped, so it happened that nowadays, it is among the most complete 18th-century country towns in Scotland. There is no glossy shopping centre, highrises; only the cars parked all over are a constant reminder of which century is now.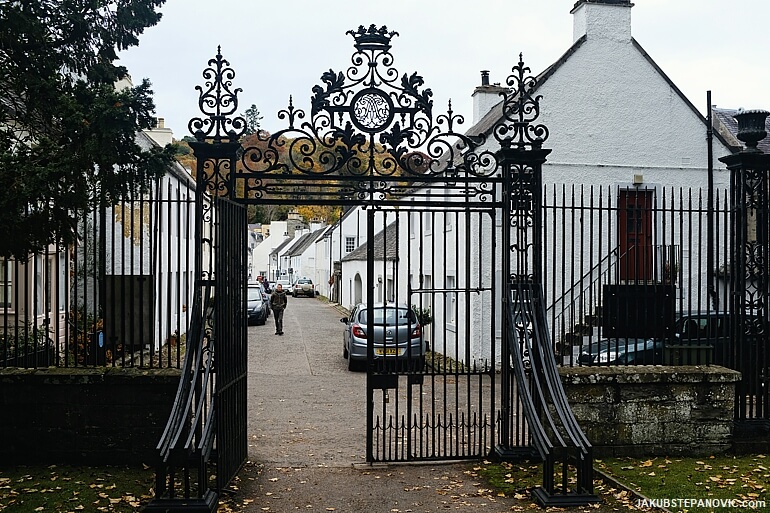 Old houses with cosy cafes, fish restaurants and gift shops accompany the main local point of interest, the Dunkeld cathedral, dating from the 13th Century.
While half of it is still in use, the other turned into ruins following heavy damage caused during the 1560 Reformation. It makes for a romantic setting.
All together, the town forms a rather pretty unit. And it doesn't end there; the surrounding countryside is impressive nonetheless.
Dunkeld is enclosed with neat rolling hills topped with beautiful woods.
West of the town is the Craigvinean Forest, boasting some of the tallest trees in Scotland. Moreover, these forests are full of cool streams (both literally and figuratively).
..and as these run down the mentioned hills, they often form charming waterfalls:
---
if you enjoyed the article, you might also enjoy other posts about Scotland, such as..:
Alternatively, visit my Blog Archives for other places and topics. Thanks for reading!