Photo collection appreciating Scottish trees. 
When I grew up, it was easy to take forests for granted. They were everywhere. But, now I am based in the UK, where woods cover only about 13% of the land. And in the Midwest, where I used to live before, the number is even lower. That said, I learned to appreciate their value. And since Scotland has some beautiful woodland areas, I took pictures of them. Here they are, collected into this post.
While Scotland's above the UK's average when it comes to the forest area, it is not that they would be ubiquitous. In fact, most of the Scottish coastline is treeless, either due to rough weather and rugged terrain, or agricultural developments.
There are some exceptions, such as Tentsmuir Forest at the shore of Fife: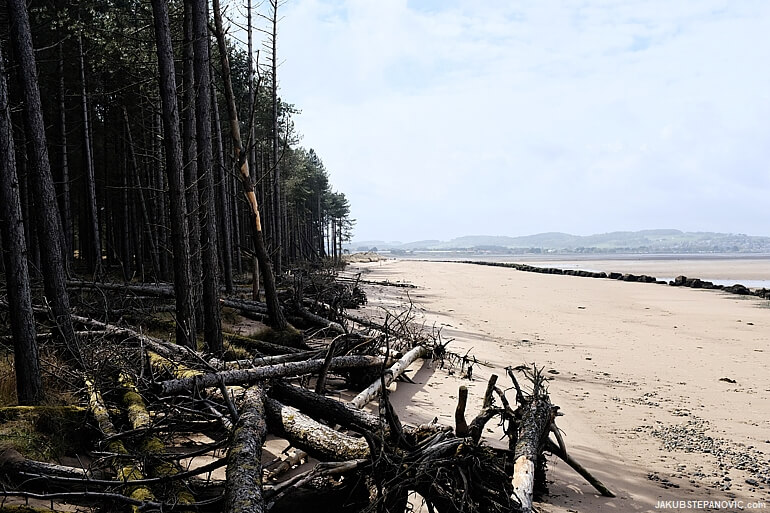 ...But it is the area in between, where most of the action takes place.
Cultivated or wild, deep or thin, local woods often reveal other gems worth admiring: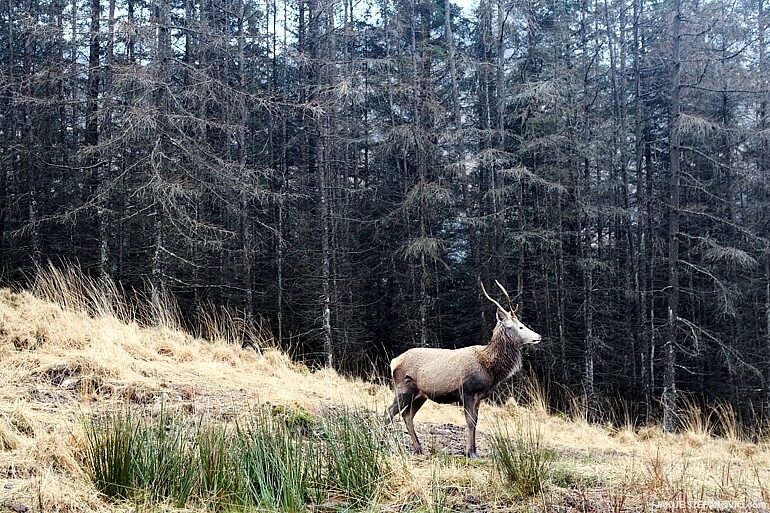 Wildlife, rivers, rock formations, waterfalls, and also man-made structures, such as: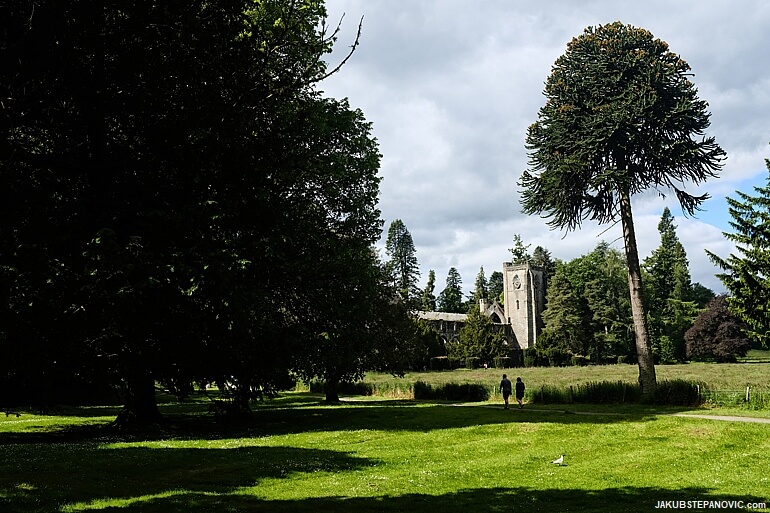 .. the Dunkeld Cathedral, right behind which stands this nearly 300 years old Larch:
Speaking of notable trees in Scotland, it can't go without mentioning the Fortingall Yew:
Another cool tree is near Balmerino Abbey:
---
Many of the Scottish lochs are surrounded by neat forests:
---
Navigating through local woods is relaxing, no matter the form of transportation.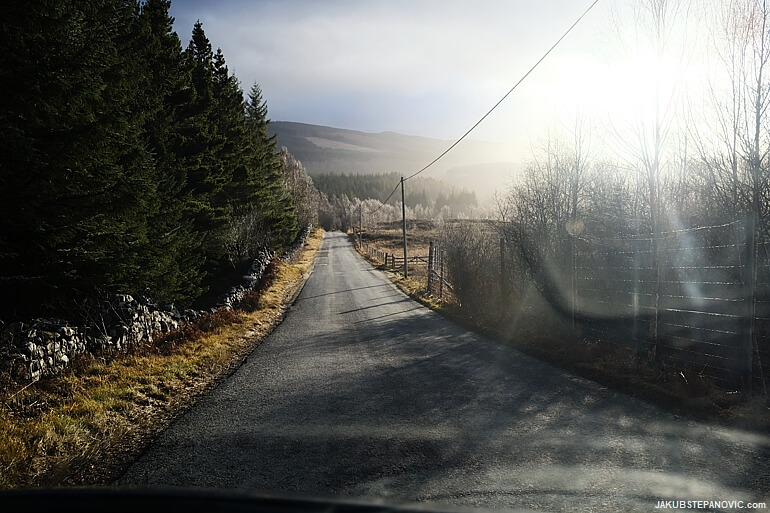 Whether by a car...
...on foot...
..or on a bike..
Being surrounded by pretty trees always feels good.
---
If you enjoyed this post, you might also like..:
You can also visit my blog archives for more categories and topics. Thanks for reading!