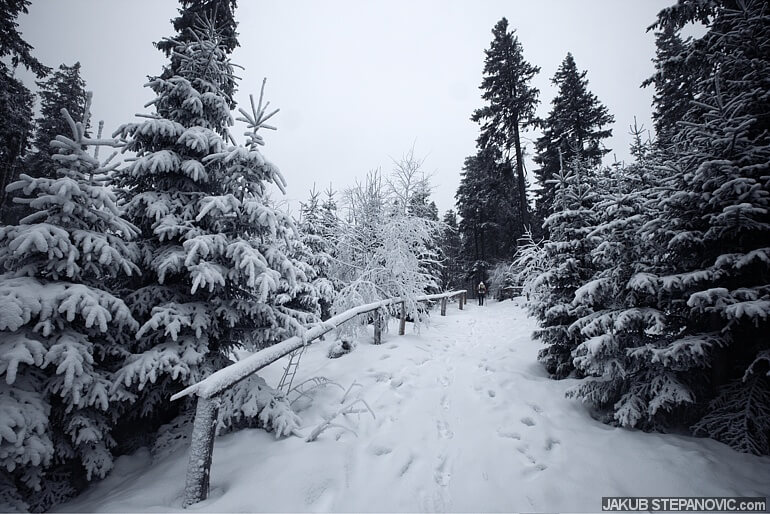 Enough with clearings, it was time to explore the heart of the forests!
(link to the first part) ...Right after a quick lunch, we went on a hike through a valley by the river Vydra ("Otter" in English)
Warm afternoon sun kept the meltdown in its full swing, but more importantly, it created a beautiful light in the valley.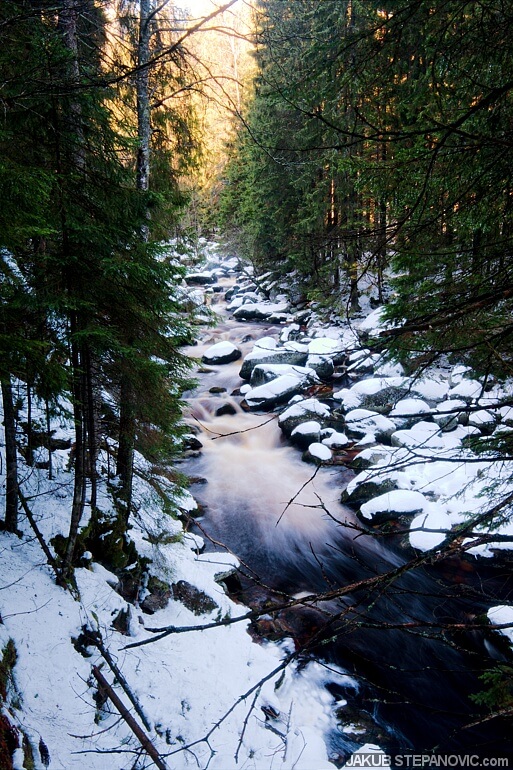 ---
The following day we all went to an outdoor thermal water park just across the borders in Germany. Normally I'd skip such places when I'm on a vacation as they're overcrowded and you can visit a similar facility in any other city; but I'll admit, I had a good time there.
That evening we spent in Passau.
---
For the last day, we planned something I really looked forward to: a trip to the non-intervention zone of the forest, Boubin. We departed early in the morning and climbed uphill through fresh snow that fell overnight. Surroundings turned into grey.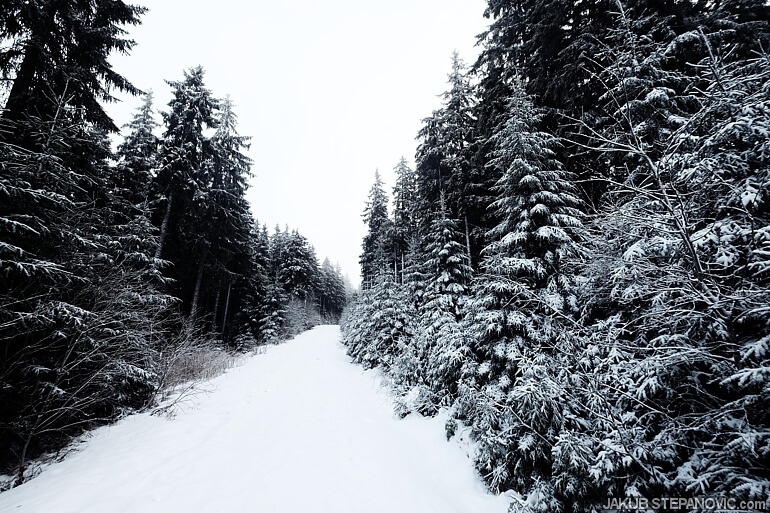 The road eventually evolved into a wooden path that took us to the summit through the dense woods.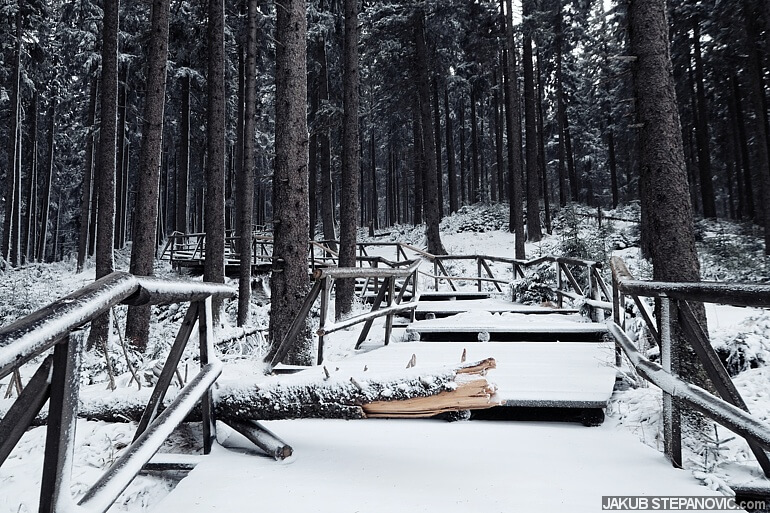 This area is left without any larger human interference. Trees grow where they want to, and the fallen ones are let to rot naturally.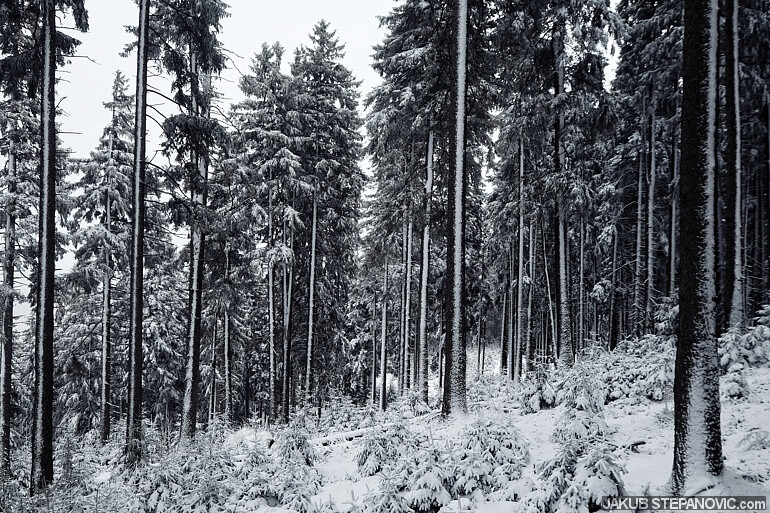 Deep forest obscured in the dark, hostile weather created brilliant mysterious atmosphere. It made me thinking about some black metal bands from the early '90s..
"night arises over dreaming forests
the wolf begins with a raging chorus"
..oh, anyway. Didn't take long and we were at the summit, where's an observation tower.
Thick fog all around let foresee that the views from the top would be just on the tips of trees nearby. And indeed. Nevertheless, it seemed pretty cool to me.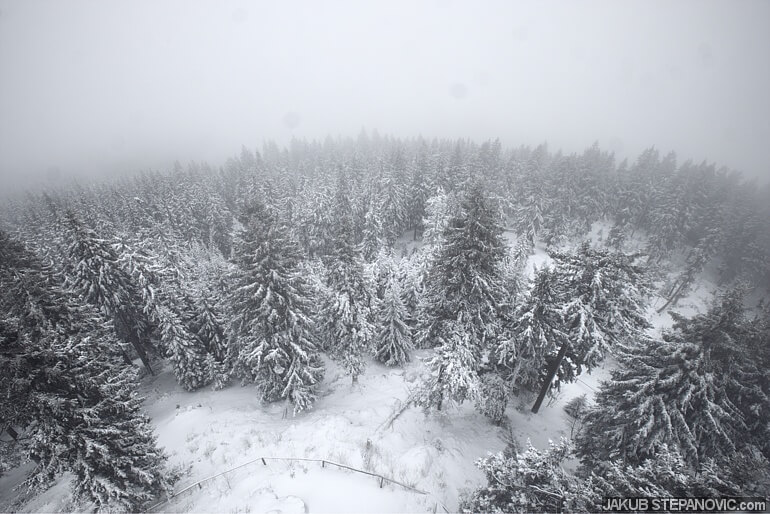 The wind formed some interesting frosting on the railings…
..and on my face too, just a minute later. Thus I went down, and we began with our way back to civilization.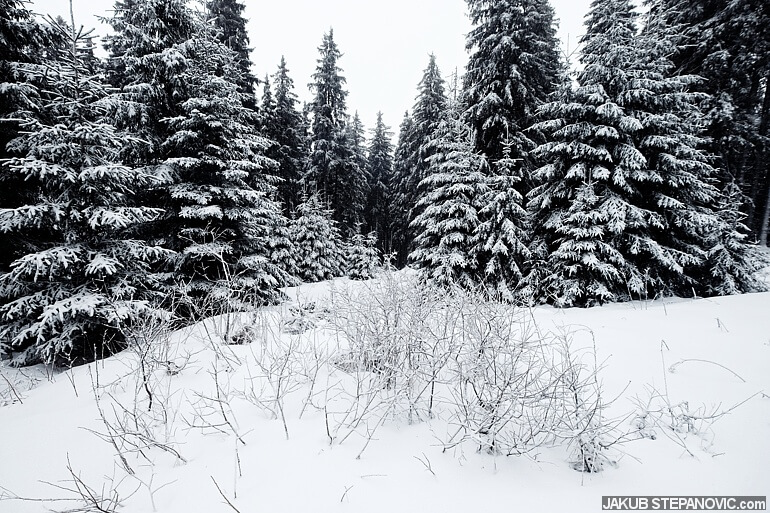 ---
If you enjoyed the article, you might also like some of my previous stories about winter, or browse more topics and categories in my blog archives. Thanks for reading!