FLAME
steel, 11x10x16 in, 2010
• the winner of the 2010 Symposium of the Liberec Region Art Schools in blacksmithing category.
• currently in the collection of the North Bohemian Museum.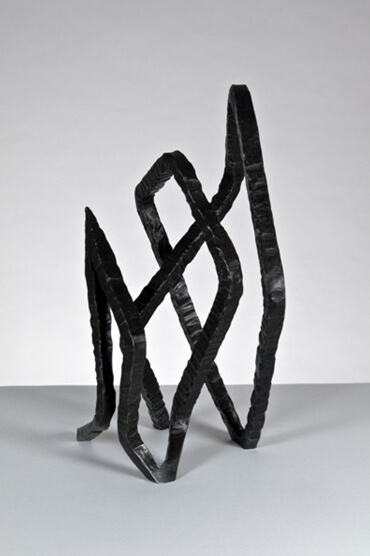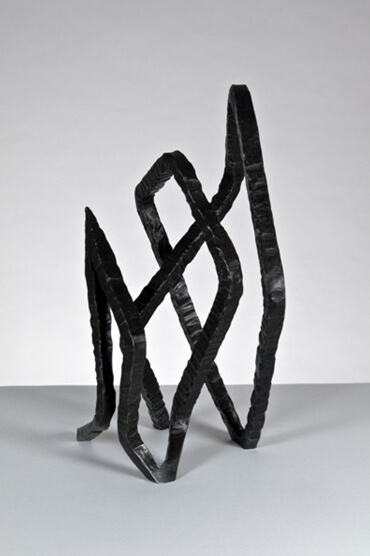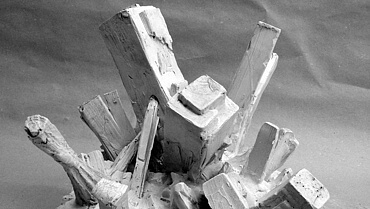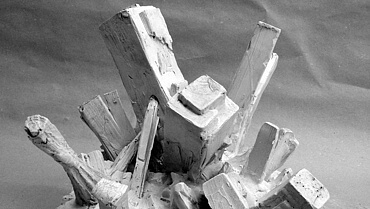 ENERGY
gypsum
10x10x10 in, 2012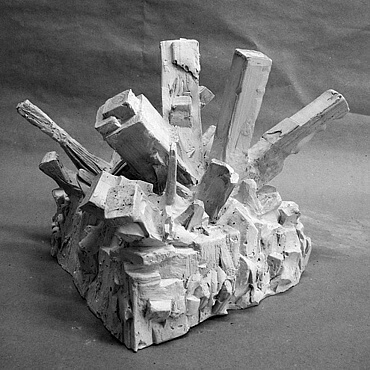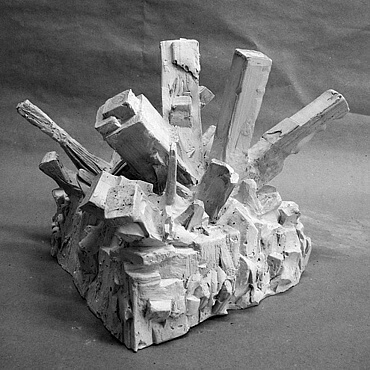 FAITH
Pillars of different shapes and strengths hold a core together. Robust, but fragile at places.
gypsum
10x10x16 in, 2012
COMMUNICATION
Network of strong, weak and broken channels. Choices of straight or longer ways.
gypsum
V1: (left) 12x12x8 in, 2010
V2: (right) 7x10x10 in, 2011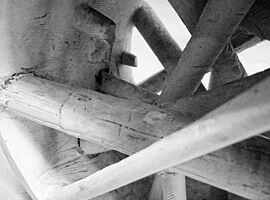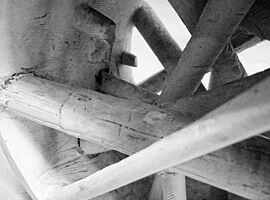 RANDOM
gypsum stuff
1: ROOTS; 11x12x15 in, 2010
2: ICEBERG TIPS 7x6x5 in, 2011
3: CAN, 5x3x3 in, 2012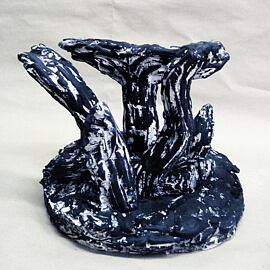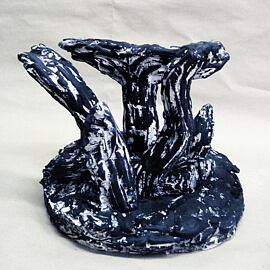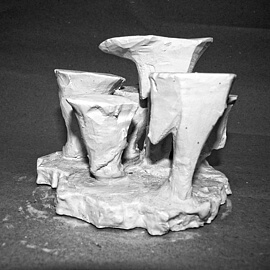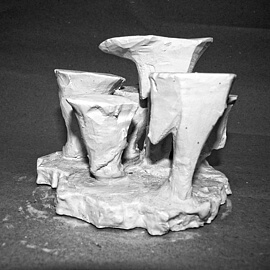 METAL RELIEFS
Kominar Roku A set of medals themed for the Czech association dedicated to climbing industrial smokestacks
steel, copper and aluminum, 1.9x2.3 in (5x6cm), 2012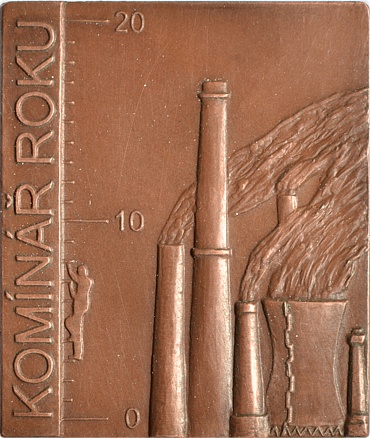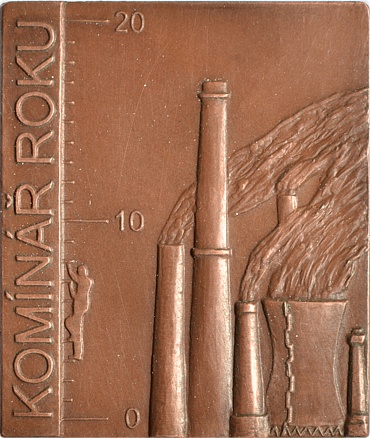 PINS
.
.
copper, 0.39x0.39 in (1x1cm), 2012