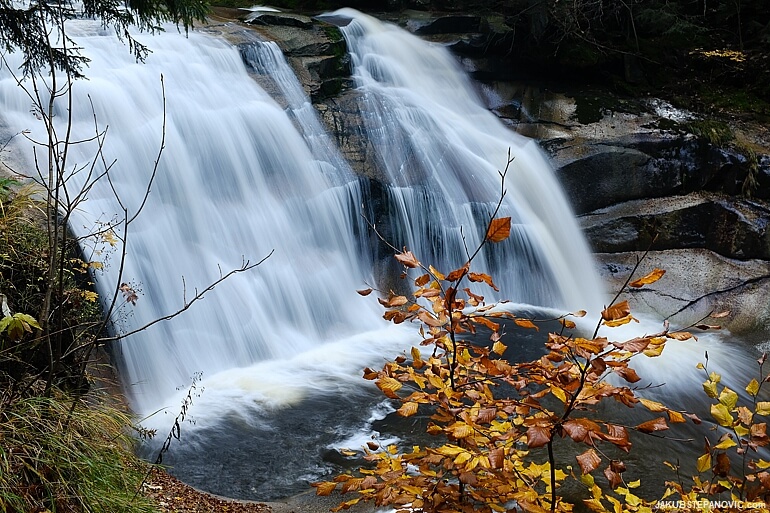 Enjoying autumn foliage around the waterfalls of Mumlava.
Located on the western edge of the tallest mountain range in Czechia, the Giant Mountains, is a picturesque canyon that guides the Mumlava river.
Mumlava has plenty of cascades and waterfalls along its stream, and as it is easily accessible by a parallel trail, it makes for a fantastic walk.
Moreover, during my recent visit, the mixed forest that surrounds the river was playing with all autumn colors, and the sunny weather further enhanced the vivid palette of the place.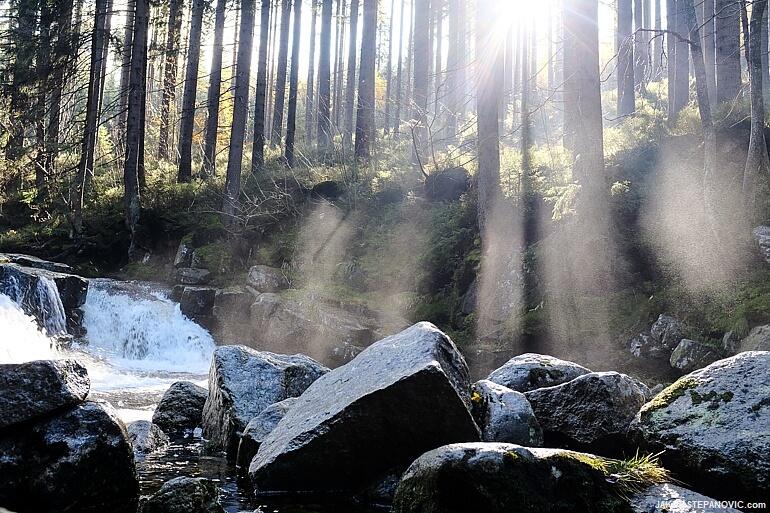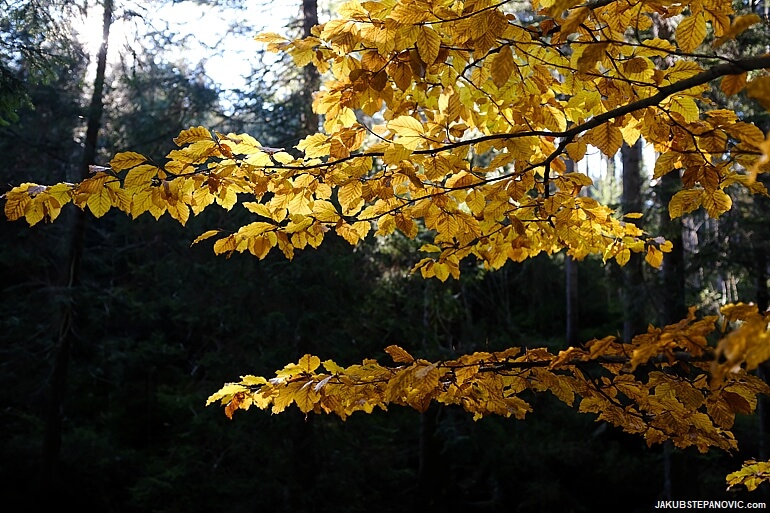 The river has an average flow of 800 l/s (12680 gal/m), which has been strong enough to carve several large-scaled potholes into the granite riverbed, some over 3m (~10ft) deep.
The forest has plenty of beech trees, which, at this time of the year, are responsible for a Sienna-colored carpet — an elegant companion to the moist soil and rocks.
The details are as pleasant as the overviews.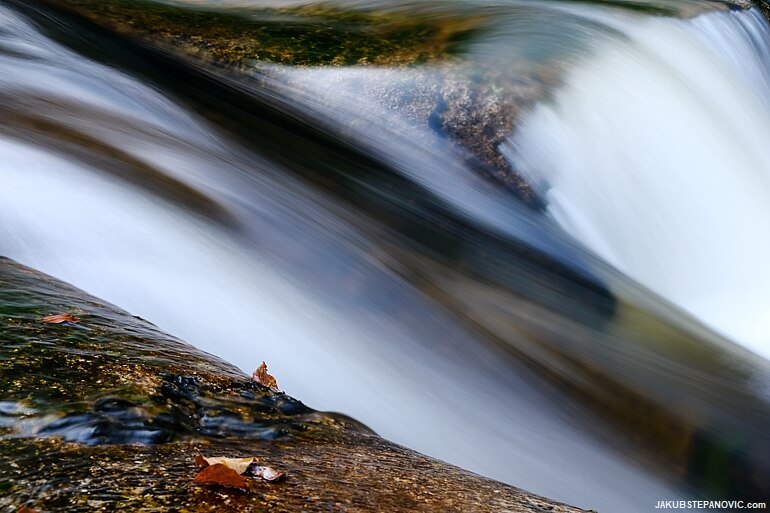 Mumlava's highlight is one of the most popular waterfalls in the country: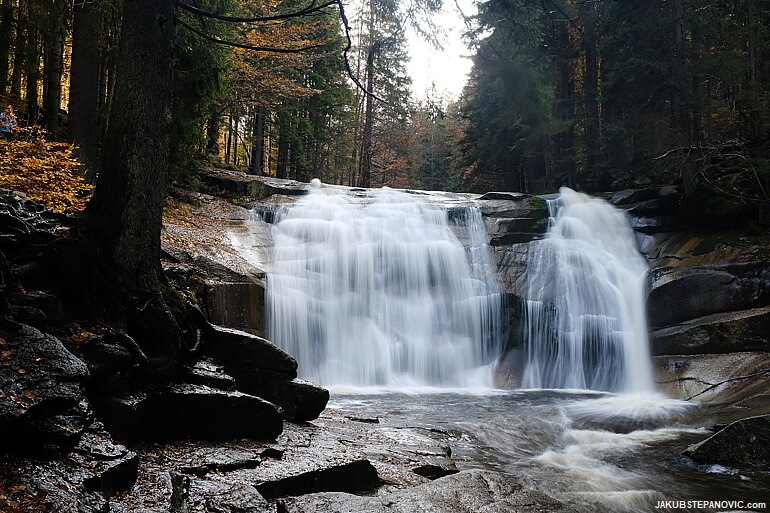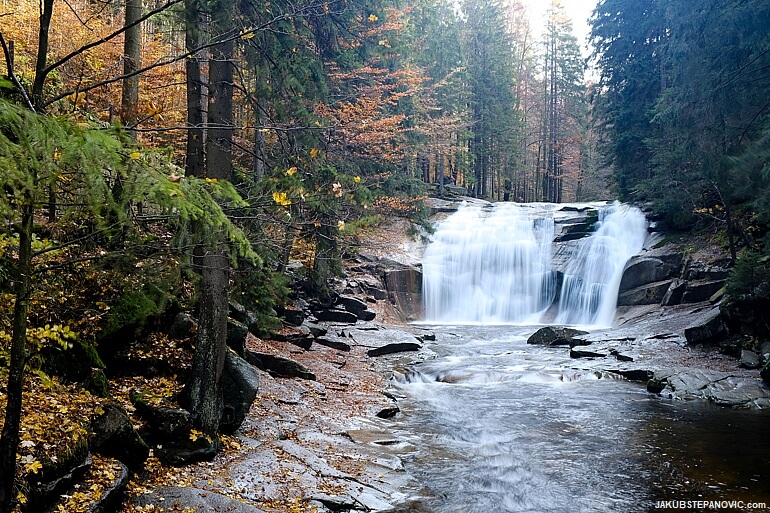 While the river offers an impressive spectacle of loud and powerful stream, it also has a serene side.
Between the falls, the water slows down a bit and creates a relaxing backdrop for a picnic.
Time to slow down too, and contemplate with gratitude the earth's natural resources.
---
If you enjoyed the photos above, you might also like some of the previous posts from my Blog Archives, such as those featuring waterfalls, autumn, or nature of this region, like:
Thanks for reading!