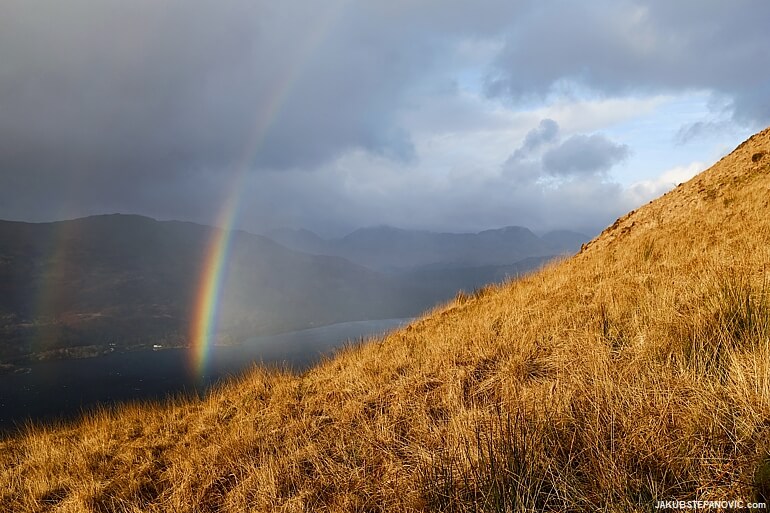 Climbing the iconic peak of the southern Scottish Highlands. 
Ben Lomond's convenient location near Glasgow makes it one of the most popular Munros to climb, and its prominent shape rising above the largest lake in Great Britain, the Loch Lomond, helped it make its way into the common culture. After nearly three years of living in Scotland, it was due to scale this star among the local mountains.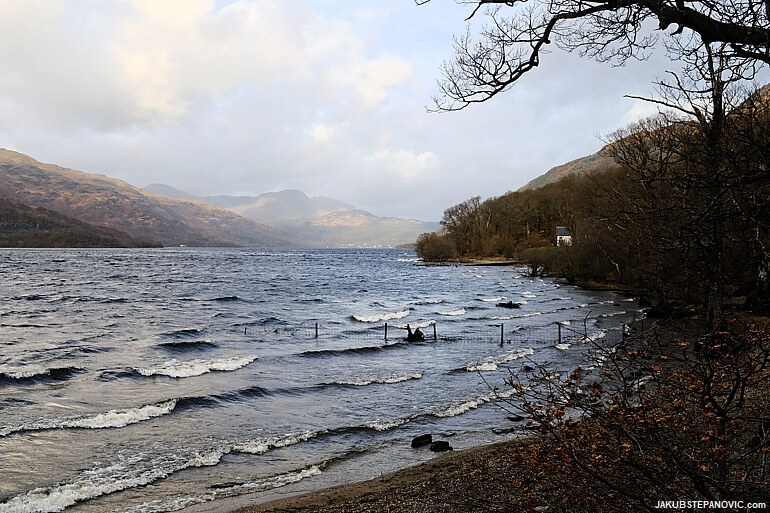 So, one Saturday I drove with my friends to the 'bonnie banks o' Loch Lomond,' where's the trailhead. It was rather windy already at the parking lot and looking up towards the mountain; it was clear that we are in for a proper blow. To reach the summit, one has to gain some 990m (3250ft) of elevation - and it felt like that number represented how many times the wind changed the conditions. Step, sun, step, rain!
When the sunshine replaced the soaked, we were rewarded with colourful outlooks.
It didn't take long, and another dense cloud was coming our way. Surely enough, more rain.
This lasted all the way to the summit.
The wind still engaged in the speed racing, and since there's nothing to shield one from the elements at the top, we were in for some fresh moments. But once more, it meant that the rain clouds were slowly, but surely, pushed away.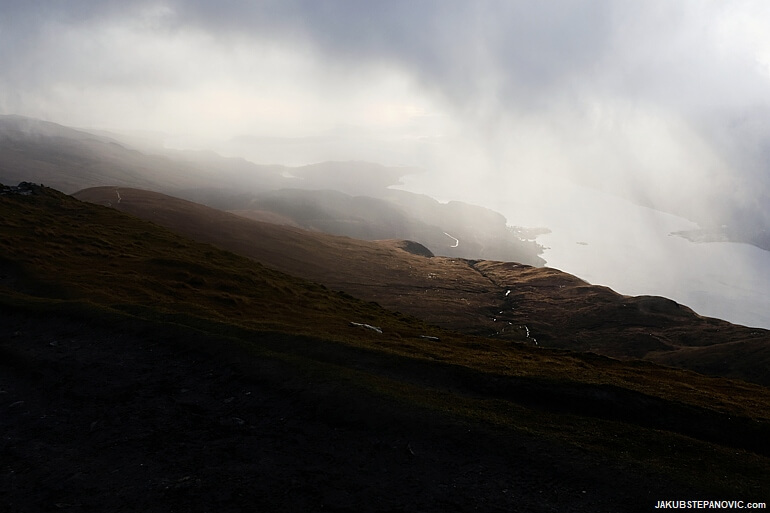 This progress made up for a cheerful mood, as we started the descent.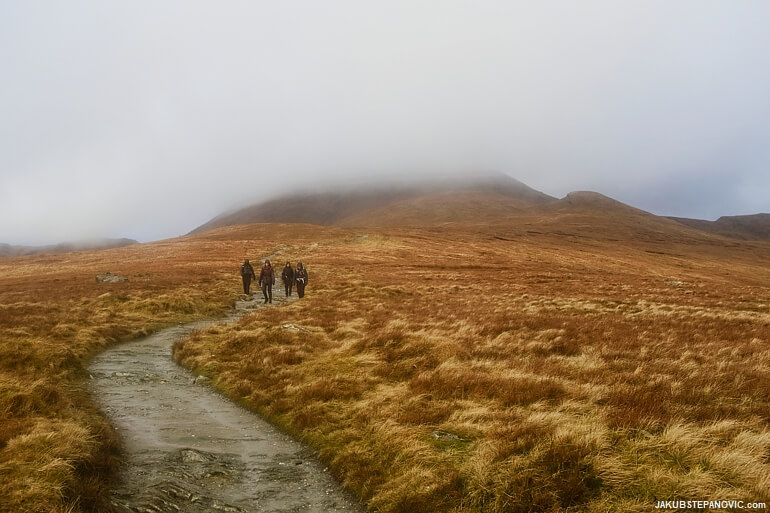 The rain was still coming and going, but the side we opted to get down was less exposed than the one we climbed up, so it went all right. At one point, a large bird of prey made a circle above us.
It was during one of the downpours, so my camera was drenched, making blurry shots. But I still like it. Then, when the views got limited again, I was thinking about a line choice, if I'd ever take a bike up here. When we were nearly down, the rain went away for good.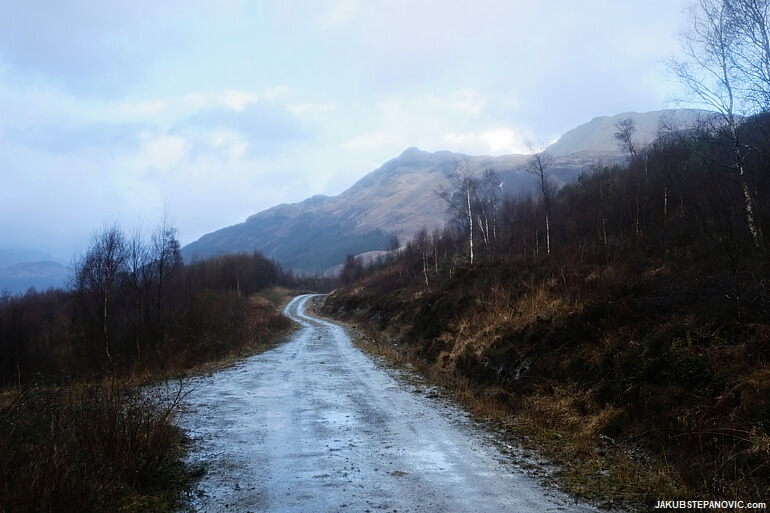 The Highlands' ability to look stunning when the weather situation isn't optimal is remarkable, so the hike was a success. Another to the list! And so as I drove home, everyone was in a good mood, recharged for the week to come.
---
If you liked this article, you might also enjoy my trips to other staple mountains of Scotland:
You can also browse my blog archives for more categories and topics. Thanks for visiting!