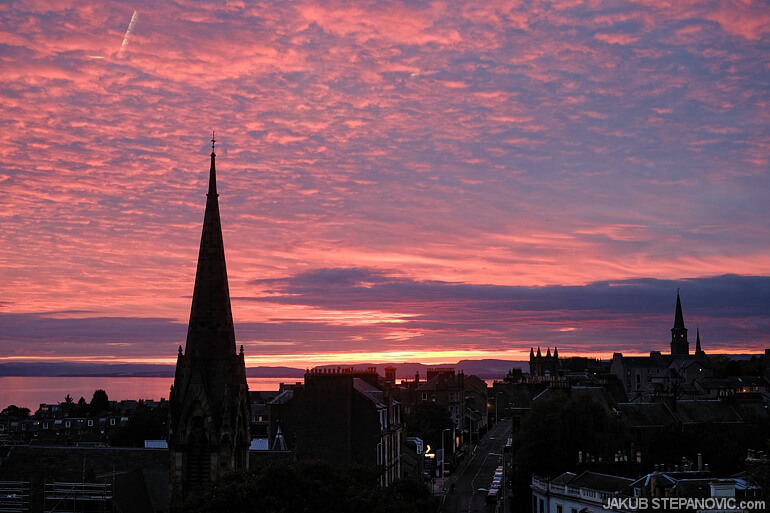 After another month, here's another batch of photos I took across the city.
I am continuously blown away how good the Scottish weather can be. Moreover, we had so many colorful evenings lately. Most of the times I saw it somewhere from a street level..
However, there were moments when I was at the right place, in the right time..
..But it is not just about sunsets. It is pretty here regardless of the time of the day...
...even when it's raining:
---
In fact, taking a walk in a downpour offers some great atmosphere..
..however, no doubt that it's more comfortable to stroll around when outside looks like...
---
Walking across the city results in discovering..
..It is a good place to be.
---
If you enjoyed this collection, check out also my previous posts with photos of Dundee:
Thanks for reading.