Last week, I checked out two neat places after five years. Both were remarkable.
The first was a trail along the Cerny Potok (Black Creek) in the Jizera Mountains. The creek is famous for its waterfalls and steep rapids in between them. I had great memories of the place, but haven't been there since my first visit. Until now.
The path is well maintained and goes through a beautiful beech forest.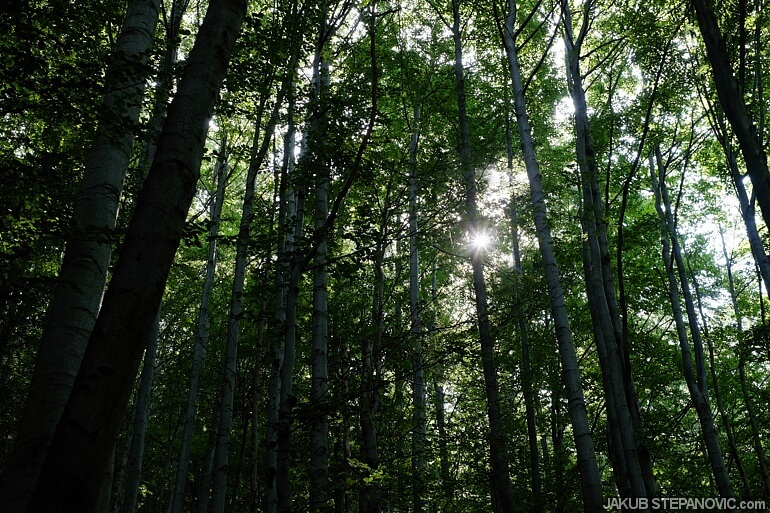 The stream looked as good as I have remembered it; however, it had lower water volume flowing through this time.
..Much lower. This is how the main falls were back then: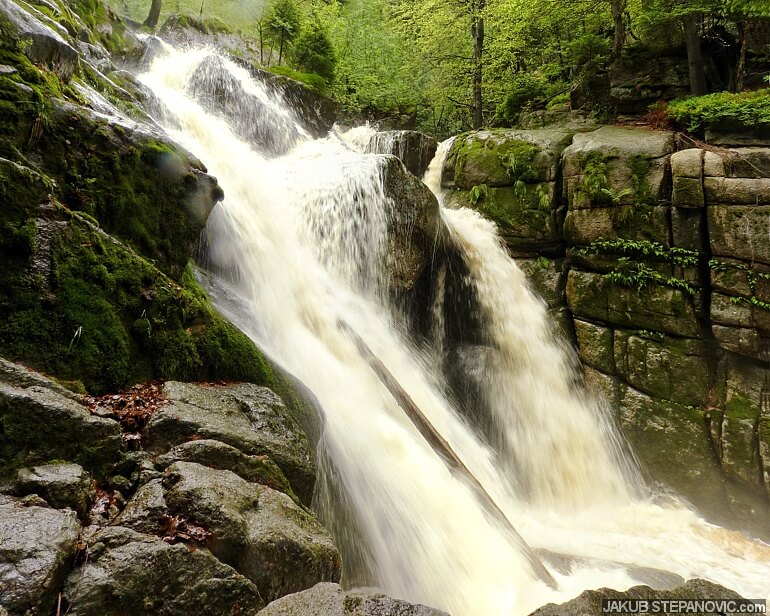 ..Whereas now.. well, that piece of a tree was still there.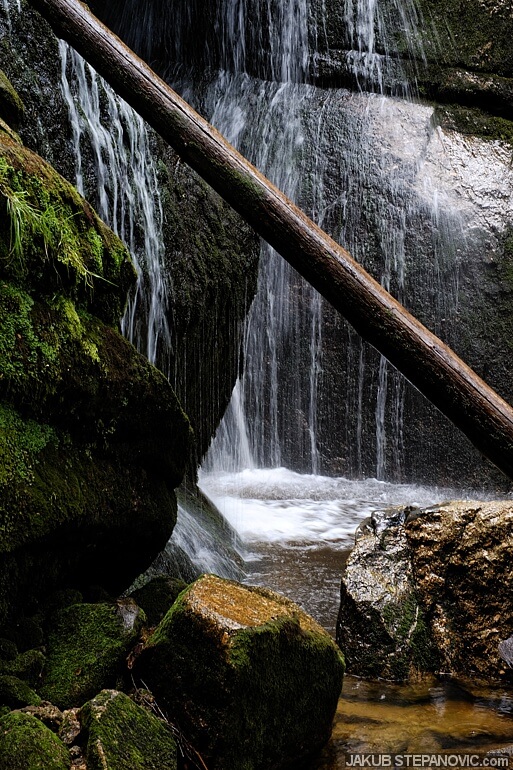 Either way, a wonderful place to hike around.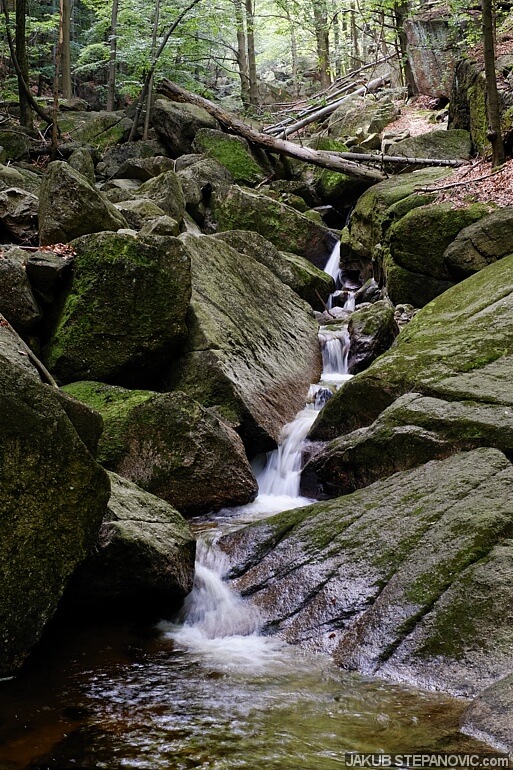 ---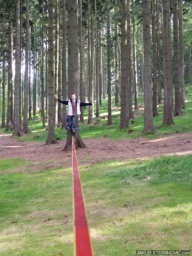 A few days later, I visited my friends at a hotel in Krkonose, a mountain range just east of the Jizera Mountains. The hotel where we met is another place where I was five years back, spending a week practicing, among others, a tight rope walking (pictured left). I took the very same slackline set this time, and after visiting with friends, I went to strap it up in the woods again, to commit a daily dose of exercise, (below).
Besides this, I had one more thing in mind. Close to the place is a set of rocks called Stráž (Patrol) that offers a nice view over a valley nearby.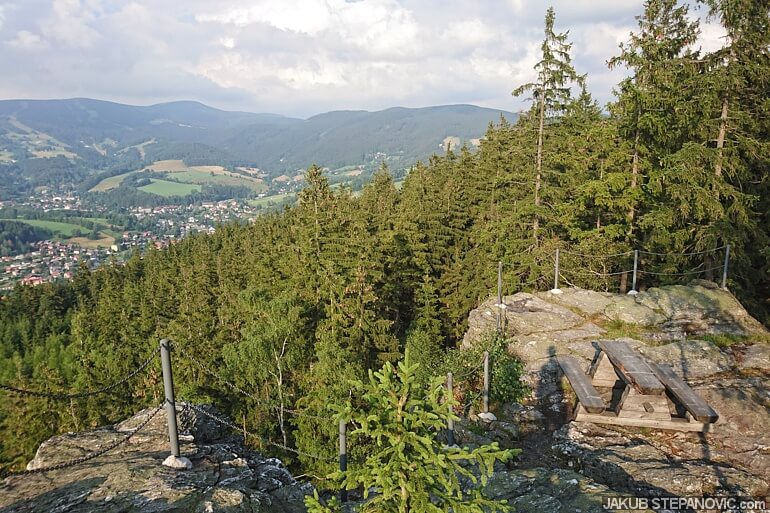 That's where I decided to sleep tonight. But before the evening, I roamed around a bit.
Sunset from Stráž was a great way to end the day…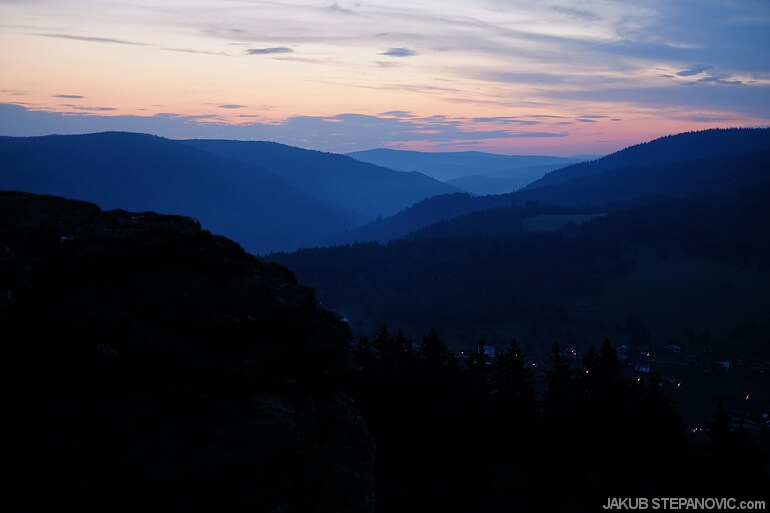 I fell asleep before the complete darkness obscured the area. About three hours later, I woke up for a moment, and the surrounding appeared completely different.
..but just as awesome. What a ceiling..!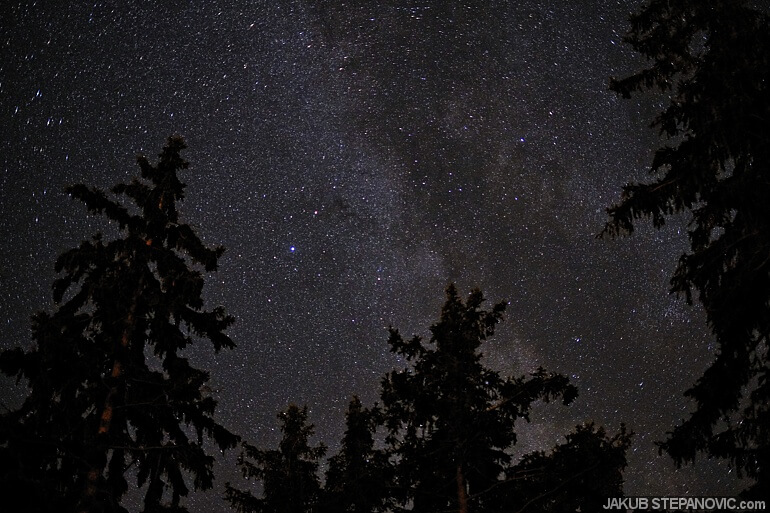 After I took the shots of the stars, I made a picture of the town in the valley - Rokytnice n Jizerou, from the same perspective as I captured it before I went to sleep:
..then I did the same thing in the morning. Pretty good view from a bedroom, isn't it?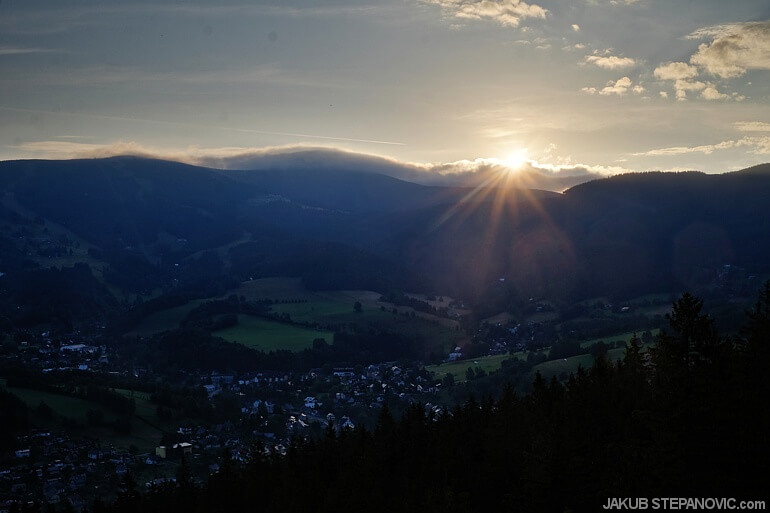 ..and the view from the bathroom wasn't bad either..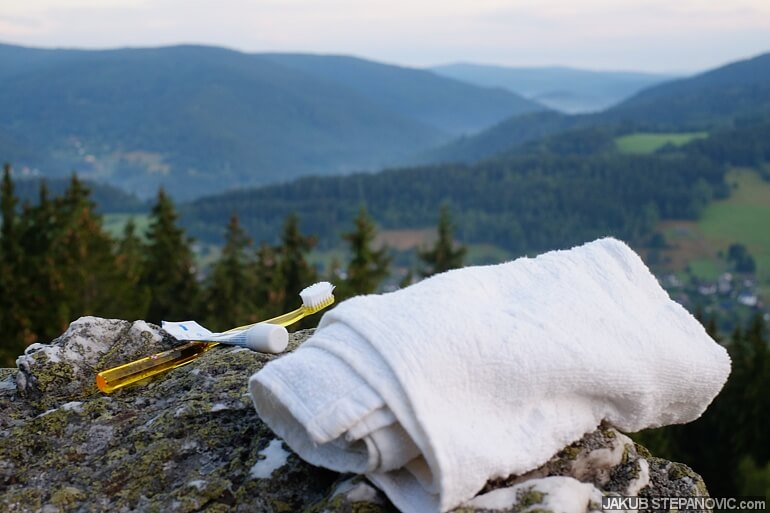 I was all set for an energetic start of a new day.
---
If you enjoyed the nature in this post, you might also like my other articles about the range:
You can also visit my blog archives for more categories and topics. Thanks for reading!