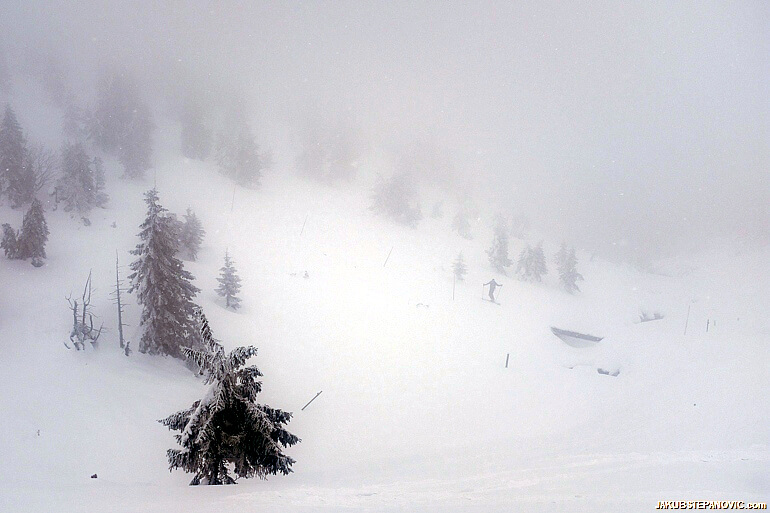 A few short stories and photos from this year's snowy winter.
Many of my wintry adventures involved covering distance, which I achieved by different means. Here, I will focus on some of them: A year ago, I tried downhill skiing, loved it, and I looked forward to giving it another shot. Fast forward, this winter was one of the coldest in recent years, bringing lots of snow – it would be ideal! Alas, we-all-know-what happened in 2020, so most of the downhill resorts were shut. Not keen to ditch the idea of skiing this winter entirely XC skiing sounded like a nice alternative, mainly since my friends praised it as the ultimate pastime. Well, it was hard work, but I was willing to try again. And thanks to my friend's substantial encouragement, I did.
The advantage of XC skiing is that it is independent of the considerable infrastructure required for downhill skiing. However, as I have no gear and many rentals were out of business this season, it still proved to be a challenge. For my second XC attempt, I had to go with smaller shoes than desired. Tall people's problem #101: finding things that fit is a pain.
It wasn't the only aspect that wasn't smooth; the weather and conditions were rough as well. Strong winds made loads of snowdrifts, so we had a rollercoaster ride even on what supposed to be a straight path. Speaking of the trail, at one point, we lost it. We had to make our own, and that was not straight from any angle.
Moving through such terrain with my novice skills in those small shoes prompted me to use language that I am not proud of. I tried to take it with humour, so after a train of swears that arose every time I slumped against the ground, I laughed at my clumsiness. This polarity followed me for a while.
As I took the picture above, I thought, "Why on earth are we going this way? Why do I have friends who think that this is a good idea? Why are they goofs like me?" Simultaneously, I was thinking that "We are taking the cross-country to its essence, what an excitement!"
The snow layer was some four, five feet deep, and it eradicated many of the landscape features that would be clear during other seasons. One of which was the exact location of a river that runs in the valley where we went. One couldn't see or hear anything, until I managed to get above it... The tall people's problem #1243 is that tall equals heavy. The snow gave up under my weight, and I sank right down.
Against my expectation, this did not result in another outburst of profanity, oh no. Being stuck up to my shoulders in a cold cell with carpet made of a babbling river turned my brain into a survival mode. I had no room for linguistic multitasking, but I managed to climb out of there before getting totally drenched, so I take it.
In the long run, though, the river encounter was nothing compared to the blisters I got from the small shoes. That said, I did not find the XC skiing nirvana during my second try either. And while I was still open to see whether the charm of the third time would work, it wasn't meant to happen this winter. And so, I got around by other ways...
Walking is so simple, so overlooked, yet so good.
One doesn't need any special tools to do it, and it can lead to so many fantastic outlooks.
When I want to enjoy the environment, walking is hard to beat. One has all the time to look around and to soak up the incredible prettiness of this planet.
While walking offers loads of joys from the surroundings, the movement itself is not very thrilling, mainly compared to Cycling.
I am aware that this is somewhat unconventional; I had people looking at me as if I'd be a halfwit because "it is too cold to cycle." But I see that as nonsense; the ability to generate warmth while cycling is at least equal to skiing. Moreover, it's not the activity's fault if one isn't dressed accordingly. In fact, I'd argue that bike is actually a higher evolutionary stage than many more popular winter devices used to propel people forward faster than walking speed. The reason is simple: bikes have brakes.
See, if my bike didn't have brakes, I wouldn't take it anywhere near some of the hills that I normally ride. Meanwhile, many folks think that sliding on two planks bolted to their shoes, lacking a brake, is a safer mean to navigate down a slope. I am not convinced.
I didn't manage to do any epic rides like I did last year. Nevertheless, whether it was a quick joyride or a commute, whether it was on packed snow or in powder, riding my bike never failed to bring me sincere joy.
Then, a few weeks (and miles) later, the snow is gone, and new horizons are ahead.
Something is telling me that the spring will be full of adventures, too. Stay tuned.)
---
If you enjoyed this article, you might also like my similar season wrap-ups, like:
You can also visit my blog archives for more categories and topics. Thanks for reading!