A collection of pictures I took over the Autumn.
From the city to the countryside,
---
...the road went through hills and mountains.
---
The weather swung from sunny warmth to the rainy cold.
---
---
Sometimes the path went by cool infrastructure, other times to observation platforms,
...which provided some splendid outlooks.
Although sometimes, one couldn't see far.
But that's okay. Dense fog equals atmospheric backdrops..
And then there's the early sunset.
Nights can bring excitement as well. One of these opportunities was when Geminids flew above Europe. However, the only stars we saw that night were those fitted on the Christmas decorations in the city. Thick clouds kept all the real ones for themselves.
The darkness also needs to be embraced from time to time. But the other day I saw some real stars too when I went on a bike ride and didn't manage to return during the daylight.
Speaking of bikes, two-wheeled adventures proved once again as a lifesaver, a welcomed momentary escape from the times when uncertainty is at the helm.
Whether it was a solo mission or a shared journey, it ended with a smile.
Suddenly, the road became all white.
And another autumn is in the books.
All is new, and yet, it is the business as usual. Leaves fall every year; challenges are coming regardless of the season. All we can do is get used to it and try to make the most of it.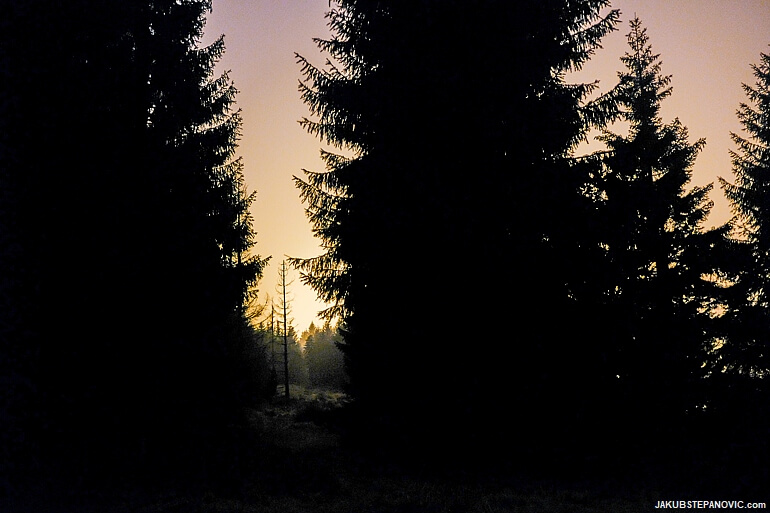 ---
Thanks for reading! If you liked this collection, you might also enjoy the following ones:
Alternatively, visit my Blog Archives for more categories and topics.