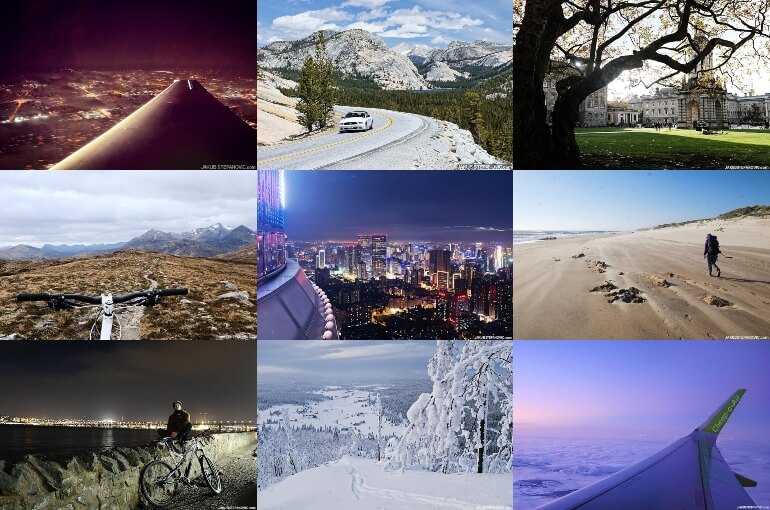 Happy New Year! As usual, here's a collection of the most popular posts of the last year:

Expanding on the trend from 2018, some of my old articles are gaining momentum. So it happened that a half of 2019s top 10 weren't made in 2019.
1.
Travel Cheap, Travel Well!
Collection of my travelling tips landed first this year. I guess that topics of how to choose the destination, transportation, and accommodation never get old. (Read more)
2.
Sierra Nevada Road Trip
A flashback post about touring near the CA/NV border in 2013. (Read more)
3.
Dublin
Sightseeing and conferencing in the capital of the Republic of Ireland in 2018. (Read more)
4.
Alone, Alive.
An epic solo adventure across vastly remote areas of the Scottish Highlands. (Read more)
5.
Chengdu Skylines
Collection of cityscapes I took in Chengdu, China, last summer. (Read more)
6.
Camino de Santiago Pt.1: Portugal

The beginning of my St James' pilgrimage in 2018. (Read more)
7.
Midnight World
There is something magical about nighttime. This article's about how I've been heading out into the dark, to escape personal darkness. (Read more)
8.
Winter Escape
Reminder that the small things around us are often the best. (Read more)
9.
Cheap-o-Air In Style

Another tips and tricks, this time about how to get along with low-cost airlines.  (Read more)
10.
Where on Earth?
An essay about the struggles of finding "a home." (Read more)
---
Lastly, here are the most liked pictures on my Instagram from 2019:
1.
2.
"traffic jam"
3.
4.