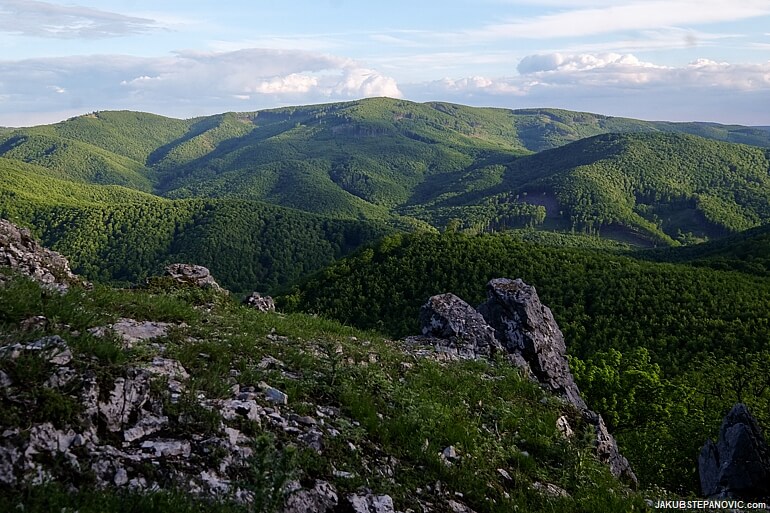 Showcasing the merits of the hillside near Slovakia's capital.
The western leg of the Carpathian range called the Little Carpathians isn't extraordinary in terms of scale or recognition. Their tallest peak has an elevation of 767m, which's almost 2000m shorter than Slovakia's biggest mountain. However, as they start in the city where I moved to, and I do enjoy mountainous areas, they have become my favourite place to visit. In this post, I will write about some of the exciting features I have seen here so far.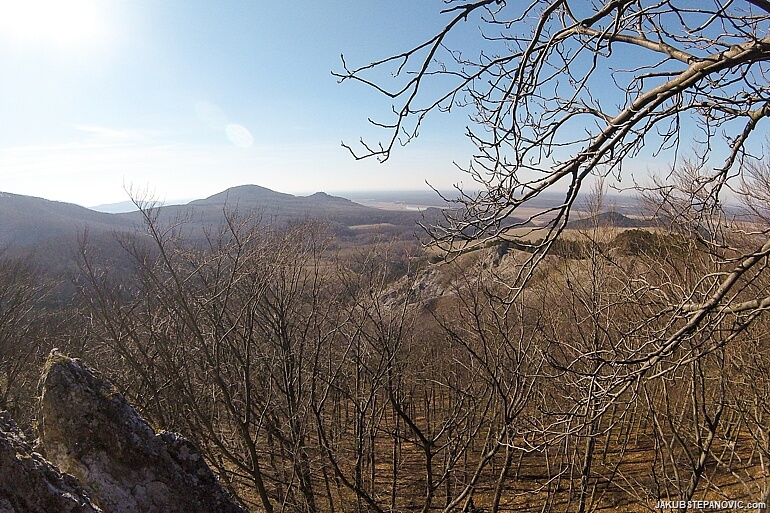 The Little Carpathians are covered by a dense, mostly deciduous forest, so between March and May, they completely changed from browns to saturated greens.
Due to the trees, only a few places offer extensive views of the surrounding landscapes. Thankfully, the area has more in store. As it was settled for millenniums, the forest is full of ruins from different historical periods.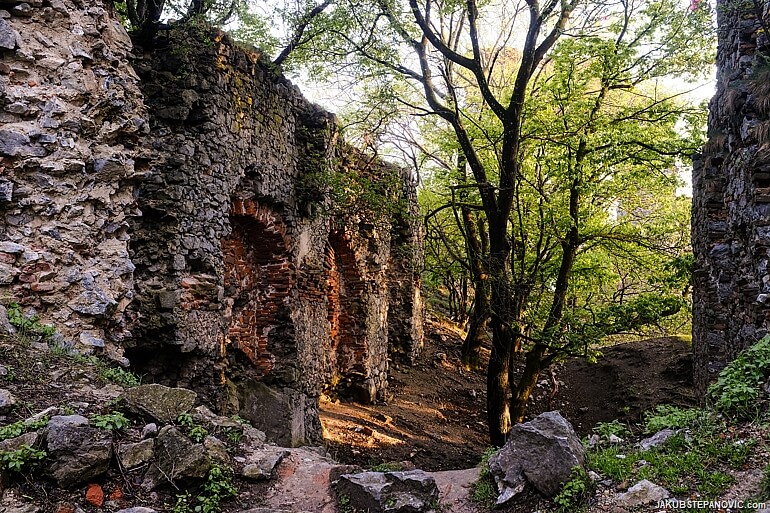 There are multiple castles from the 13th-century, like Pajštún..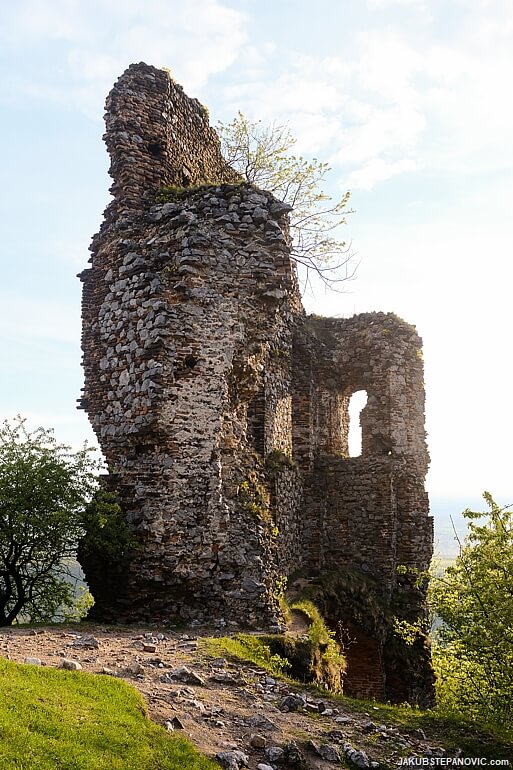 ...Plavecký..
..and Korlátka.
Then there are the ruins of the St. Catherine of Alexandria's Franciscan Church from the 17th century, and of that anti-aircraft missile base that I mentioned in my previous post.
Some remains aren't as apparent as those structures, tho. A good portion of the ridge is reshaped by the extraction and processing of ores. Going off the path can reveal some impressive old mines.
Aside from the reminders of the past; there are cool structures from the present too: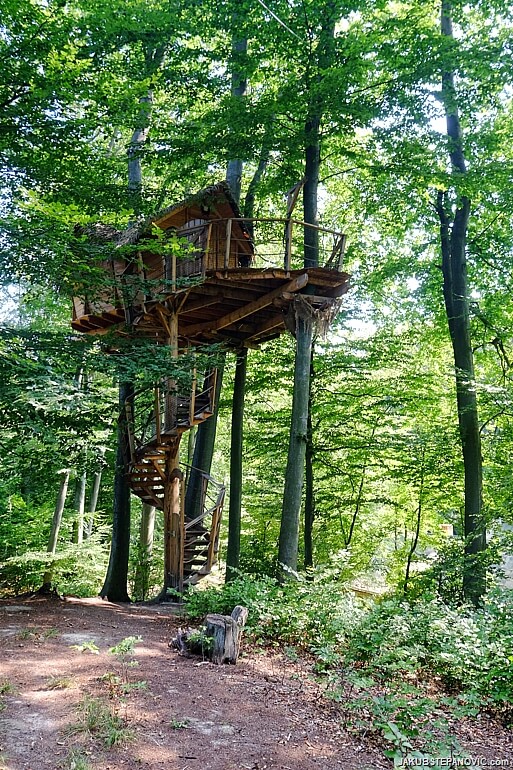 Staying on the road allows to appreciate the forest itself, fascinating in any weather: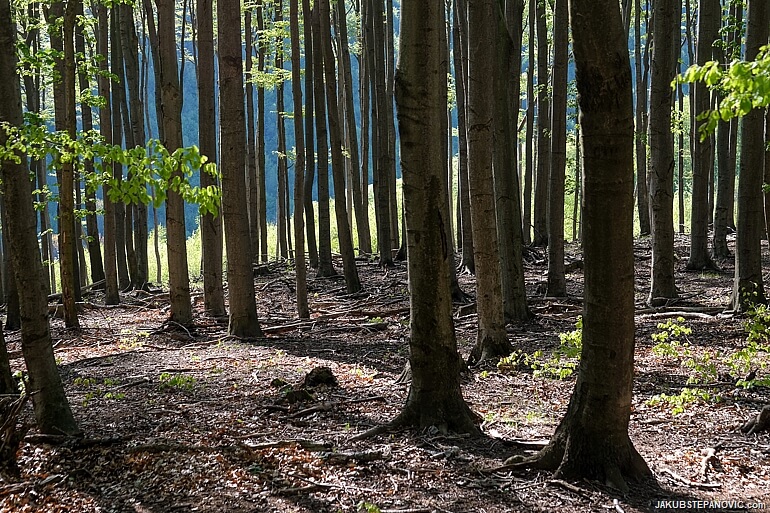 And when the threes occasionally make room for outlooks, they are spectacular.
If you followed this blog for a while, you already know my favourite way to explore the hills..
While bike might not be the best for sightseeing, cycling actually reveals loads about some of the local realities in a much more engaging way than reading Wiki. Geology, for example.
In Scotland, I was used to conditions where it was rare to spot dust on the trails, and the peaty soil had an oily touch. If one went riding in a white T-shirt, no matter the detergent, it never got white again. Around Bratislava, on the other hand, it is hard to find mud. The soil here is dry and hard as concrete, which translates into a beyond-belief amount of grip. I'm still getting used to it, but I already handled some of the turns at a pace that would, in Scottish conditions, lead me to a disaster of epic proportions. One can follow the curves like on rails; the tyres just take it. It is unreal!
The soil isn't the only difference out and about. The flora here consists of different plants, so annoyingly, I got hay fever after many years of being free from it. Just in the best time, now, as people want to crucify anyone who sneezes in public. Anyway, back to the geology.
This area was once a seabed, and those times left it with some sand sediments – such as a large sandpit in Záhorie..
..And a formation named Sandberg: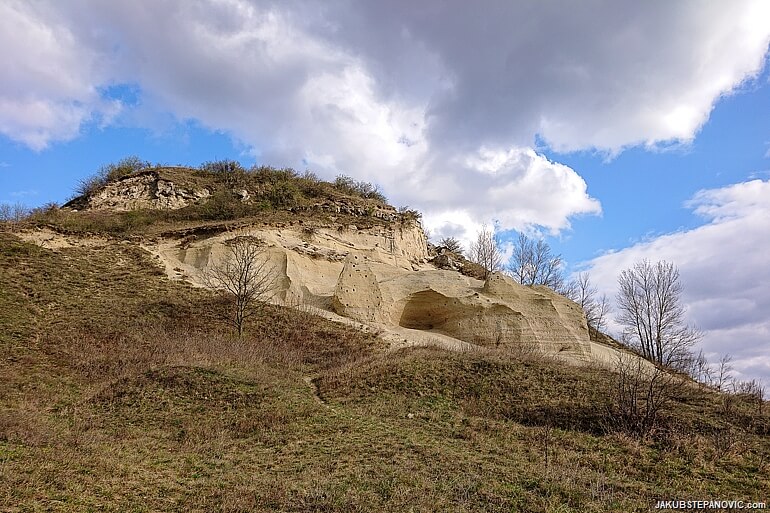 Other kinds of rocks accompany sandstone, such as quartz, granite, and limestone. And once again, the Little Carpathians allow hands-on learning about them: climbing.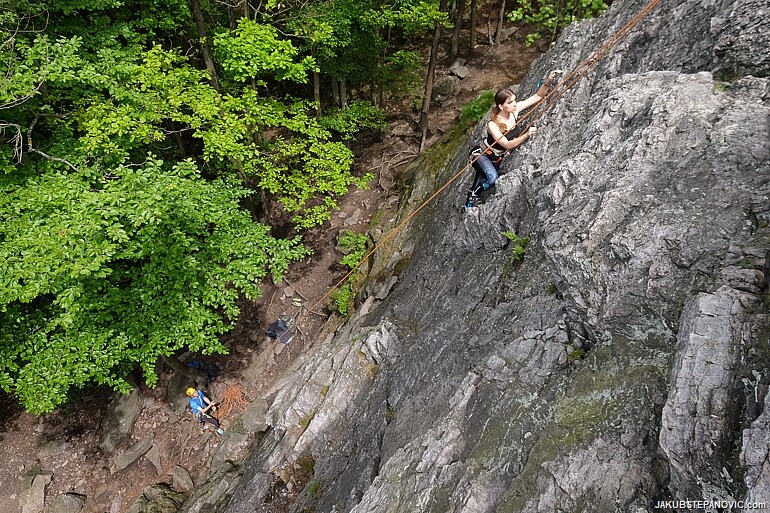 Getting away from the city's feel is a piece of cake. I already saw countless deer, but since I don't have a decent pic of them, here are some horses and a few vistas instead: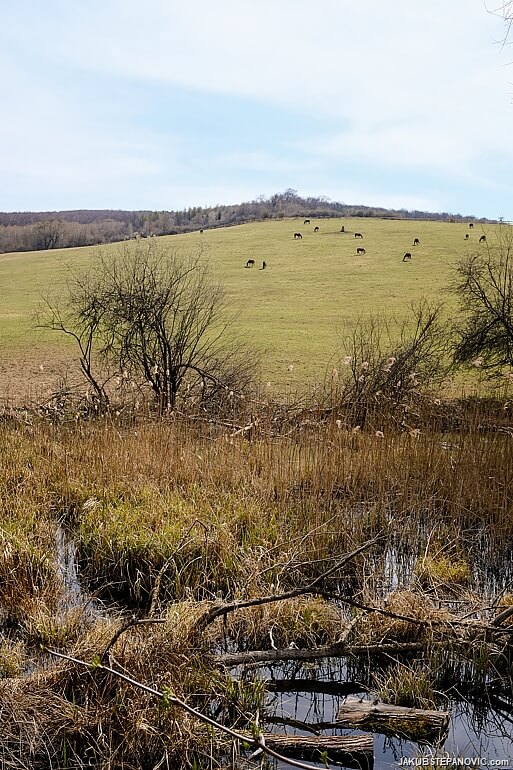 In conclusion, I am a fan of the range's compactness, as one can get on top of it in no time. It is an immensely great asset to have it right next to the city.
You can click here to expand a few more photos of the range.
---
If you enjoyed landscapes in this article, you might also like my previous posts about..:
You can also visit my Blog Archives for more categories and topics. Thanks for reading!